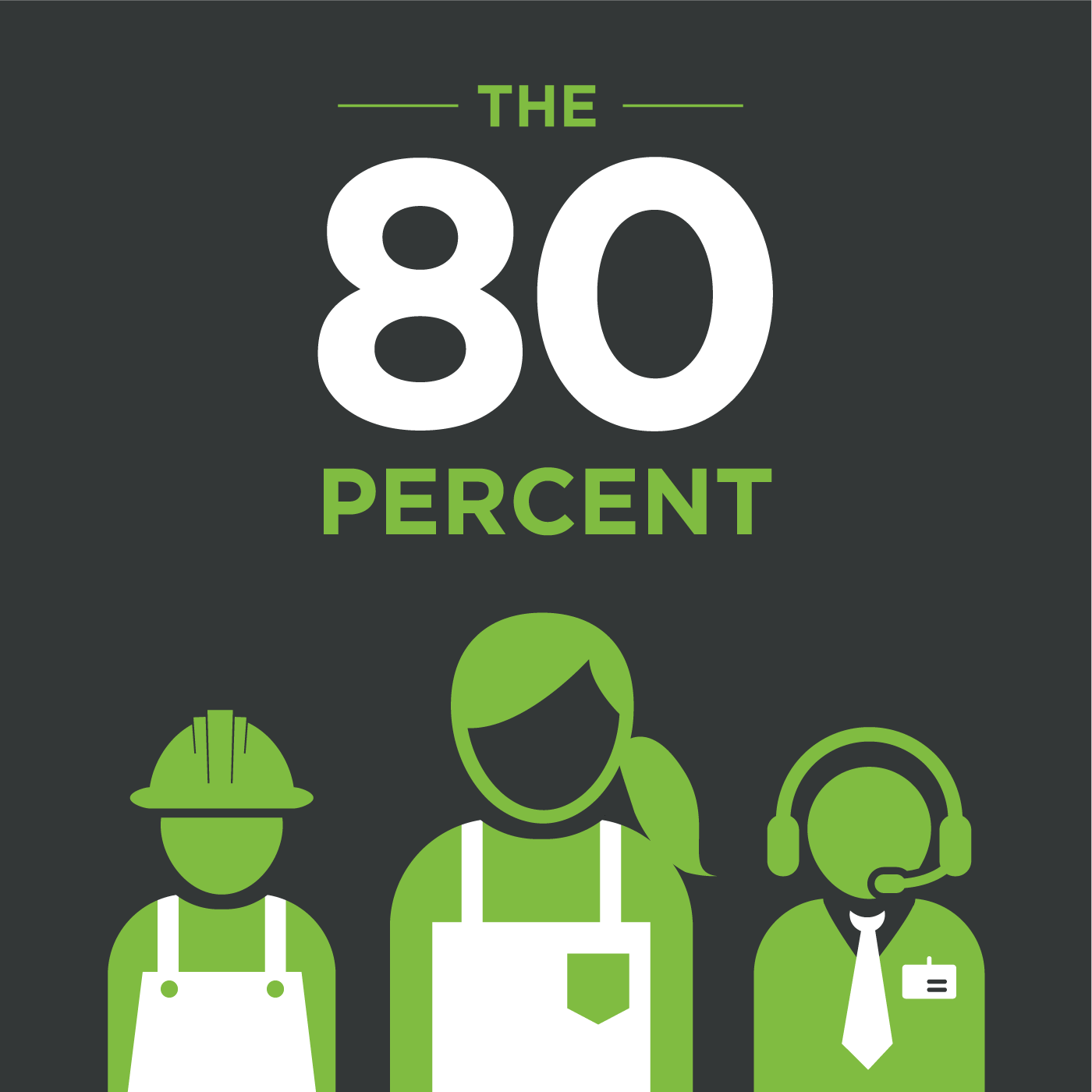 Retail associates. Delivery drivers. Manufacturing workers. 80% of the global workforce is made up of critical frontline employees, just like them. But they don't always get the support they need (and deserve) to do their best work every day.
Hosted by JD Dillon and presented by Axonify, The 80 Percent shares real-life stories of how companies are evolving learning on the frontline to improve employee readiness and build resilient workforces. Listen for practical ideas on how you can give your frontline teams the support they deserve.
We publish a new episode every week on Spotify, Apple and Google.