L&D professionals are invited to join the LearnGeek Community on Slack!
Social media is a powerful tool for building professional networks and accessing valuable resources. However, sometimes you need a go-to place for a bit more in-depth discussion. That's where the LearnGeek Community comes in! We're trying to foster a community of L&D pros that can challenge one another and collaborate to solve problems in the moment of need.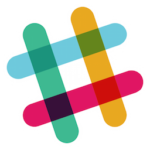 Our dedicated Slack team includes channels on a variety of L&D topics, including:
Adaptive Learning
Brain Science
Conferences
Gamification
Microlearning
Webinars
LearnGeek moderates all Slack channels and makes sure everyone follows the community guidelines, which include:
Be nice.
You get back what you put in.
Don't solicit or spam.
Be workplace appropriate with ALL sharing.
When in doubt, ask JD.
Once registered, you will receive an email invitation to join the discussion from the Slack app via browser, iOS or Android.

---
If you're new to Slack, here's an overview …
---
A few more comments about our Slack Community …
Slack is a synchronous conversation tool. It's best for "always on" topical conversations as opposed to once in a while check-ins.
Sure, we could have used a discussion forum or Facebook for our community effort, but we are curious about the destination nature of dedicated discussion app vs attempting to integrate with another tool.
Slack can have problems scaling discussion beyond a certain number of participants. We don't expect to have 1000s of active participants. If we run into that awesome problem, we'll pivot.
This is a rapid attempt at providing a spot for L&D pros to collaborate. We don't have a grand strategy or end game in mind. If it doesn't work, we'll just turn off Slack and try something else. No harm. No foul. You have to try before you can learn!