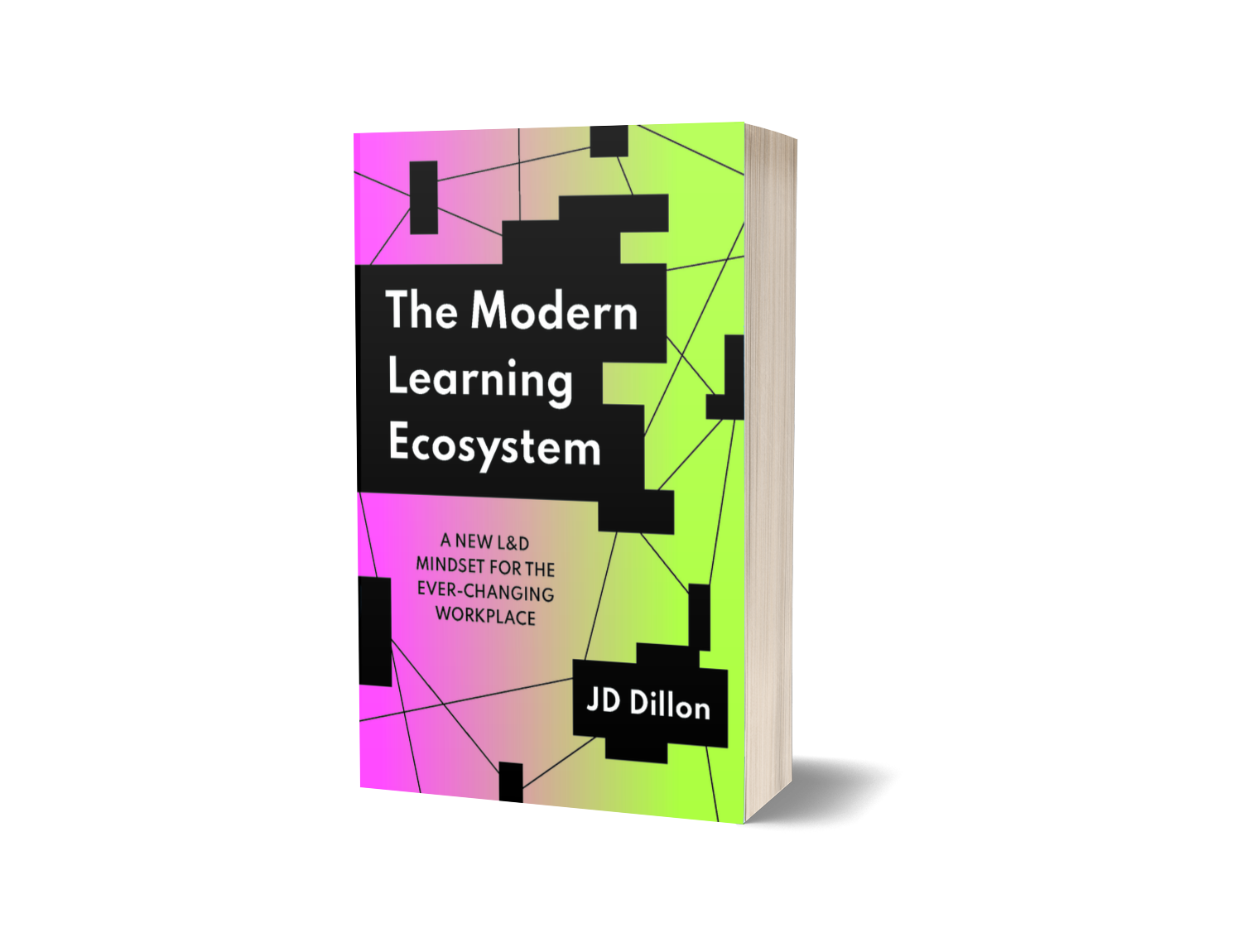 This isn't just an L&D book.
This is my story.
Whether he's tapping into his wry wit or weaving his worldly wisdom, JD will draw you into the magic and practicality of the Modern Learning Ecosystem.
Join me for the industry's first-ever READ ALONG!
This 8-part video series guides you (along with your work team, book club or beer league hockey team) through The Modern Learning Ecosystem. The READ ALONG includes behind-the-scenes details, added context and Discussion + Reflection questions to reinforce key points along the way.
Get started with your READ ALONG today!
JD's approach is causal, conversational, and deceptively hard hitting. Read this book to improve your organization's ability to learn, adapt, and compete.
Reimagine the role of L&D in the the Modern Workplace
How can we possibly keep up? This question is front and center in today's workplace thanks to the downright ridiculous pace of change. There's a never-ending stream of new processes, regulations, products, and technologies with which employees must contend. And in the middle of everything—between executives, stakeholders, managers, IT, subject matter experts, legal, and employees—sits L&D, charged with making sure people have the knowledge and skills needed to execute but rarely provided with the time and resources to get it done.
The Modern Learning Ecosystem outlines a practical approach for navigating nonstop workplace change. Inspired by decades of operations and talent development experience with the world's most dynamic companies, learning and enablement expert JD Dillon challenges the traditional L&D mindset with a tried-and-true framework that makes right-fit support a meaningful part of the everyday workflow. This book provides step-by-step instructions for architecting a disruption-ready learning ecosystem that will help employees solve today's biggest problems while building the knowledge and skills needed to seize tomorrow's opportunities.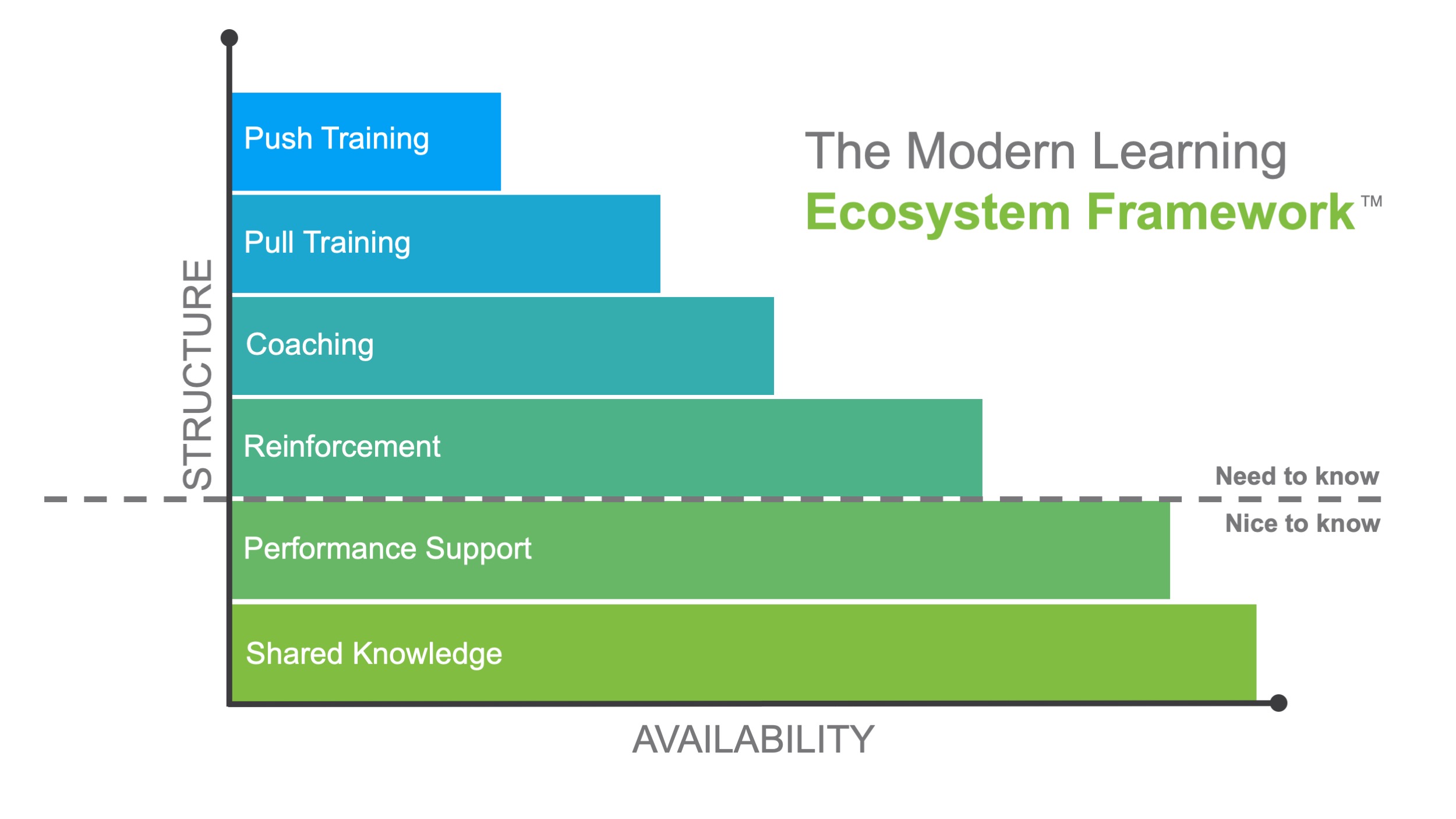 Do you believe workplace learning is about more than courses? Do you struggle to gain stakeholder buy-in for alternative learning strategies? Do you want to make smarter decisions when it comes to solution design, technology application and measurement practices? Grab your copy of The Modern Learning Ecosystem and make sure the people you support are always ready for what comes next.
JD does a phenomenal job breaking down what is one of the most misunderstood concepts in our industry - in a way only JD could do.
This book brilliantly brings the framework to life with context, humor, real-life examples, and tons of valuable tips making it easy to understand and apply.
JD offers his readers a blend of insightful advice, witty-yet-practical metaphors and usable tools that are grounded in the reality of the modern workplace.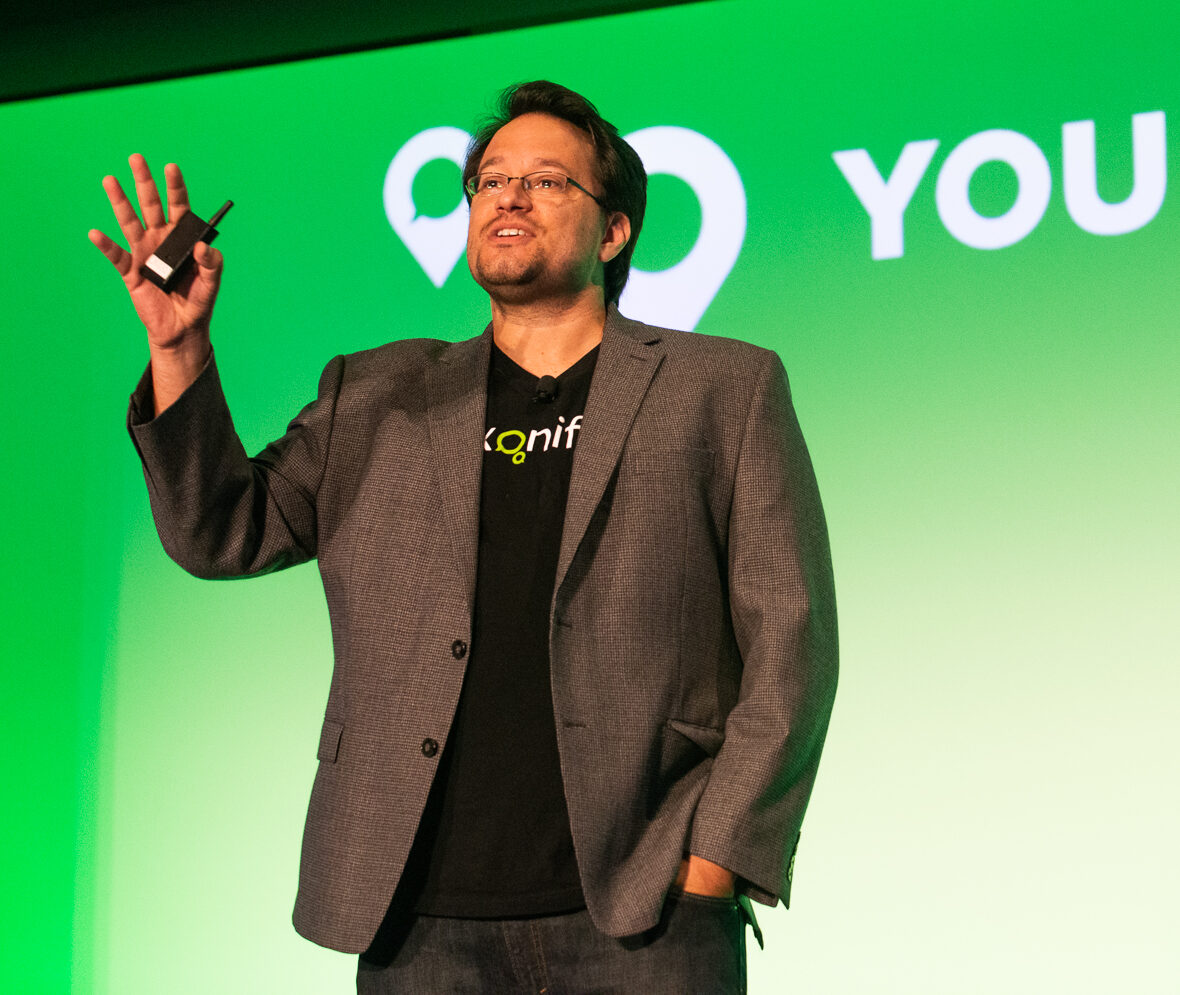 JD Dillon is a veteran talent development leader, former Disney cast member and dedicated Back to the Future aficionado.

JD became a learning and performance expert over two decades working in operations and talent management with dynamic organizations, including The Walt Disney Company, Kaplan and AMC Entertainment. He continues to apply his passion for helping people do their best work every day as Axonify's Chief Learning Architect and Founder of LearnGeek.
JD is a respected author, keynote speaker, advisor, podcaster, and host. He specializes in modern learning practices, including frontline enablement, microlearning, knowledge sharing, ecosystem strategy and AI-powered solutions. His new book, The Modern Learning Ecosystem, is a personal, practical, humorous take on the role L&D must play to build disruption-ready organizations.
JD has never ridden a bicycle.