LearnGeek doesn't have its own L&D podcast … yet.
But JD has been invited to appear on several other people's L&D programs over the past few years.
Here's a quick summary of JD's latest podcast appearances!
---

ATD's The Accidental Trainer
Episode 3 – Staying on Top of Trends and Technology
November 19, 2019
In this episode of The Accidental Trainer, ATD's Justin Brusino sits down with Chief Learning Architect at Axonify JD Dillon to discuss how he got his start in the field as an instructional designer and how he keeps current with the latest trends and technologies.
---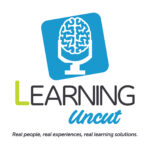 Learning Uncut
Episode #34 – Making the Most of a Conference
September 2, 2019
Conferences are a substantial investment of time and money.  However, as our guests Emma Weber and JD Dillon assert, they can be extremely valuable for professional development. We chat with Emma and JD about how they think about conferences and what they do before, during and after a conference to get the most out of the event that they can. Listen out for the similarities and differences in their approach and figure out what will work best for you.
If you are interested in getting started with speaking at conferences we encourage you to be brave and give it a go. After all, Learning Uncut is all about sharing stories and conferences are a great forum to do this. Emma and JD provide tips for preparing conference submissions to help get you started.
---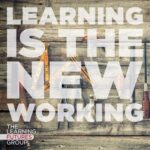 Learning is the New Working Podcast
Episode – Training Also Has To Be For The 3-Shift Grocery Store Clerk
August 13, 2019
A big welcome for this episode to influencer JD Dillon, Chief Learning Architect at microlearning leader Axonify and, of course, a well-known L&D community commentator over at LearnGeek. JD's a super-committed and super-enthusiastic thinker about the main issues in our world, from what fuzzy leadership training really counts for to what microlearning should mean for the frontline worker, and in an intense 50 minutes we cover topics that include: why he lives a mile behind Disney in Florida; why he thinks we're still in 'chase' mode in L&D (and why that may not be so bad); why we need to start focusing on not just the frontline worker, but also the frontline worker manager; what his motivation really is: to make sure someone goes home safe today because they read the guidance on how to work that machine right; microlearning, what it means to go to the Dark Side and work as a vendor, and much more. Enjoy!
---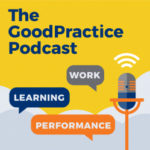 The GoodPractice Podcast
Episode #148 – Can we get over 'shiny object syndrome? (42 min)
June 4, 2019
In Learning & Development, we love shiny objects: VR, AR, microlearning – surely one of these tools will turn out to be the key to unlocking higher performance?
In this episode of The GoodPractice Podcast, Ross G and Owen are joined by Axonify's JD Dillon to discuss. We explore the attraction of the 'silver bullet', the conditions that have created this mindset, and vendors' responsibility to have more nuanced conversations with prospective clients.
---
Professor Game
Episode #051 – JD Dillon: From Disney to Everyday Learning with Gamification (45 min)
October 15, 2018
Professor Game is a weekly podcast during which successful practitioners in games, gamification and game thinking are interviewed and share the best of their experiences, ideas and insights to inspire people who are trying to use these ideas to help people learn.
---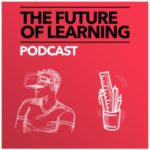 The Future of Learning Podcast
Episode #13 – Making Microlearning a Reality (44 min)
September 2, 2018
Microlearning is a popular topic in learning right now. Some people swear by it whilst others seem frustrated at the notion of a simplistic approach to learning.
In this episode JD Dillon – a savant on the topic – answers questions from the podcast audience. We discuss what microlearning is, why some observers of microlearning are not so keen on the term and the need for context when applying a microlearning strategy. Most importantly, we discuss how the principles can be applied to day-to-day learning. These can be used in any area of learning!
---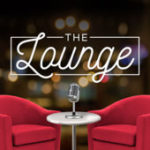 The Lounge
Episode #010 – Learning That Fits (43 min)
July 10, 2018
When asked to define what microlearning is, every learning practitioner will answer with their own twist. I have to say the best answer to the question "what is microlearning?" came in this conversation – learning that fits. Learning that fits the learner, the job, the task, the organization, the time, the needs…. and when you listen in, you'll hear great ideas about how to create learning that fits and solves your business problem. Today I've made a lovely iced raspberry oolong tea. It's the perfect refreshing beverage to accompany my chat with JD Dillon.
---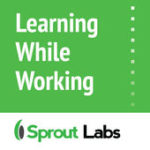 Learning While Working
Episode #36 – An interview with JD Dillon about continuous learning (29 min)
March 1, 2018
In this interview, Robin talks with JD Dillon about continuous learning and how it links with personalized learning.
---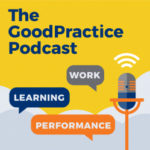 The GoodPractice Podcast
Episode #59 – How can L&D support performance? (41 min)
August 22, 2017
We speak about performance support almost every week on this show but, for some reason, we've never actually done a deep dive. So this week on the GoodPractice Podcast, Axonify's principal learning strategist JD Dillon joins Ross G and Owen to share his experiences.
---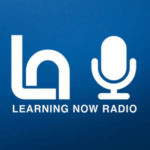 Learning Now Radio
Episode #15 – JD Dillon on curation (22 min)
October 21, 2016
JD Dillon talks about curation, what makes a good curator, and what he feels are good support technology for consuming and sharing information.
---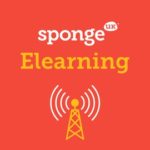 Sponge UK eLearning
Episode #5 – Adaptive learning with JD Dillon (17 min)
February 21, 2017
Adaptive learning is the topic for this episode, listen in to find out what it is, how it works and the benefits it offers modern businesses. JD Dillon, Principle Learning Strategist at Axonify joins us to put his years of experience a the top of L&D to work answering some of the common questions about adaptive learning.
---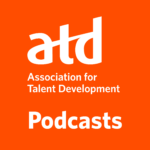 ATD Podcasts
Learning in Layers (14 min)
Janaury 1, 2017
This podcast is a reading of the January 2017 TD Magazine article "Learning in Layers" by JD Dillon.
---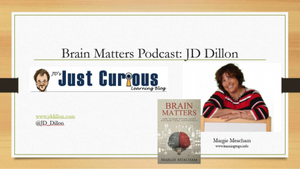 Brain Matters Podcast
Episode #21 – JD Dillon (31 min)
August 19, 2016
JD Dillon and Margie Meacham chat about learning technology, neuroscience and social learning.
---