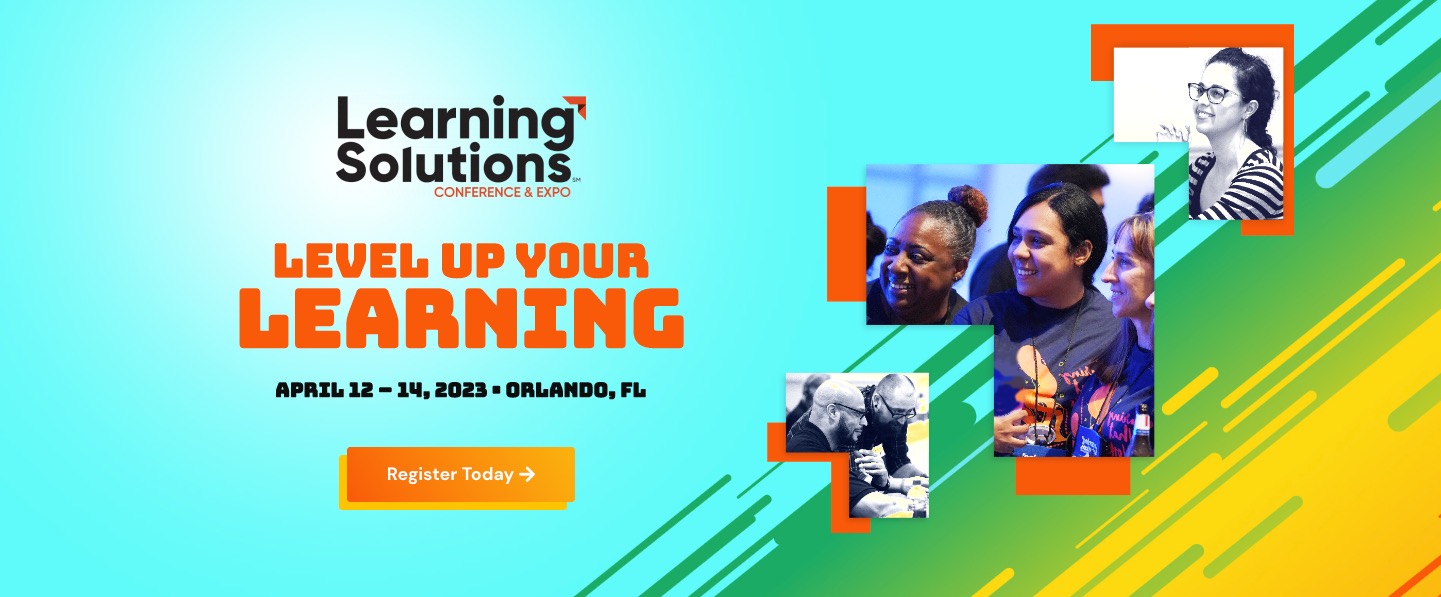 Learning Solutions Conference & Expo
Learning Solutions Conference & Expo is the event where learning professionals go to discover practical solutions and strategies that they can use right away to solve the challenges that are facing our industry today. Here, you will find new technologies that enhance training and performance, creative ways to design and deliver your eLearning solutions, and the inspiration you need to take your career to a whole new level.
——————————————————–
The Robots Are Here! How AI is Transforming L&D
AI is a paradigm-shifting technology that is already helping organizations solve familiar problems in new ways. It's also one of the buzziest topics in the marketplace. With all of the marketing noise, it can be difficult-to-impossible to figure out what's real and what's hype with AI.
While we may not need to be AI experts, L&D professionals must have sufficient knowledge to see past the noise and identify high-value opportunities for AI-enabled technology to improve our solutions. This includes an array of AI use cases that are available today, such as content authoring, measurement, localization, and personalization. If we're unable to take advantage of this next digital leap forward, L&D risks falling behind consumer technology and providing a less-than-desirable experience for the people we support (similar to what happened with mobile and social over the past 15 years).
Let's explore the impact artificial intelligence is already having on L&D. We'll provide a quick primer to make sure you understand the basics of AI. We'll then showcase examples of AI-enabled tools, including applications that accelerate content authoring, automate translation, personalize learning experiences, and measure the impact of training programs. We'll also dispel myths about "robots" replacing L&D roles and demonstrate how this technology augments our ability to address stakeholder demands in an always-changing workplace. Overall, this session will demonstrate what's possible right now through AI-enabled technology and provide the insight needed to kickstart a technology conversation within your L&D team.