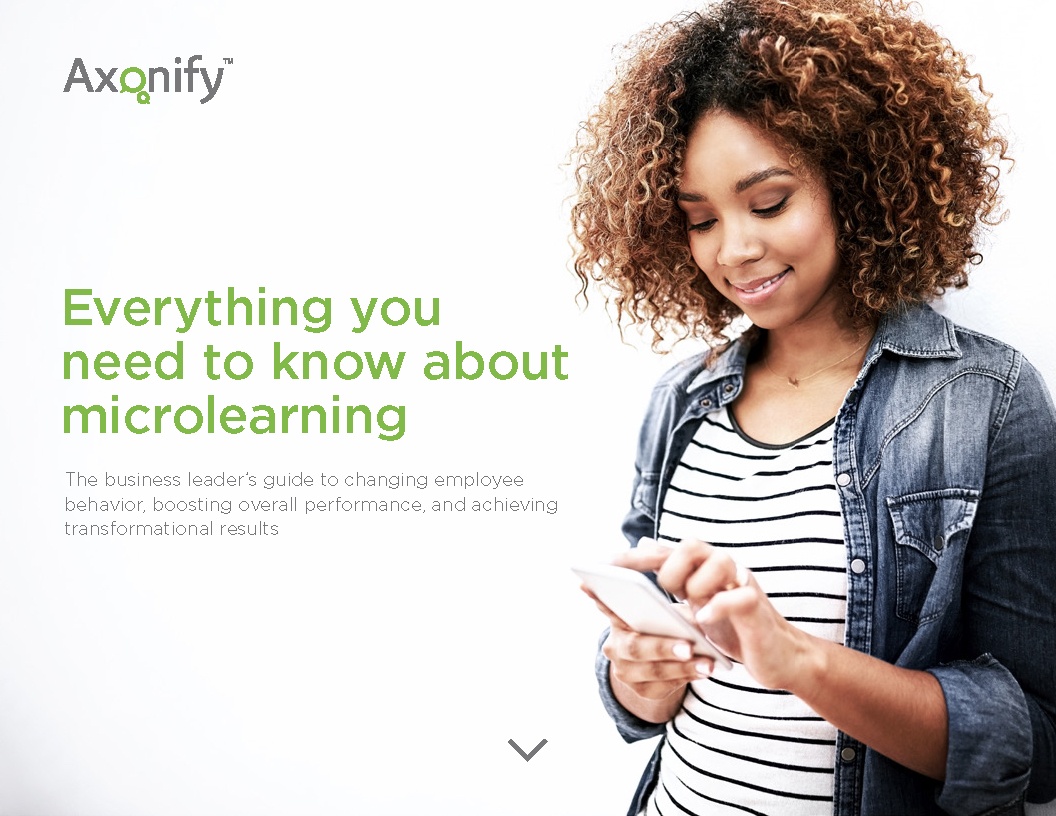 There is A LOT of noise around the workplace learning industry about microlearning nowadays. You get a different explanation of the concept depending on who you talk to. We risk losing the actual value behind microlearning principles if we get stuck in the minutia.
For that reason, I partnered with Axonify to create a comprehensive guide to microlearning focused on HOW you can bring the fundamentals to life in your organization to create a VALUE-ADD experience for your employees.
Everything you need to know about microlearning busts the biggest myths surrounding the trend, provides a simple definition unpacked into a set of guiding principles and helps you kickstart your evolved L&D strategy. It includes a quick evaluation to help you determine if microlearning is a good fit for your company as well as a vendor selection guide to help you ask better questions during the exploration process.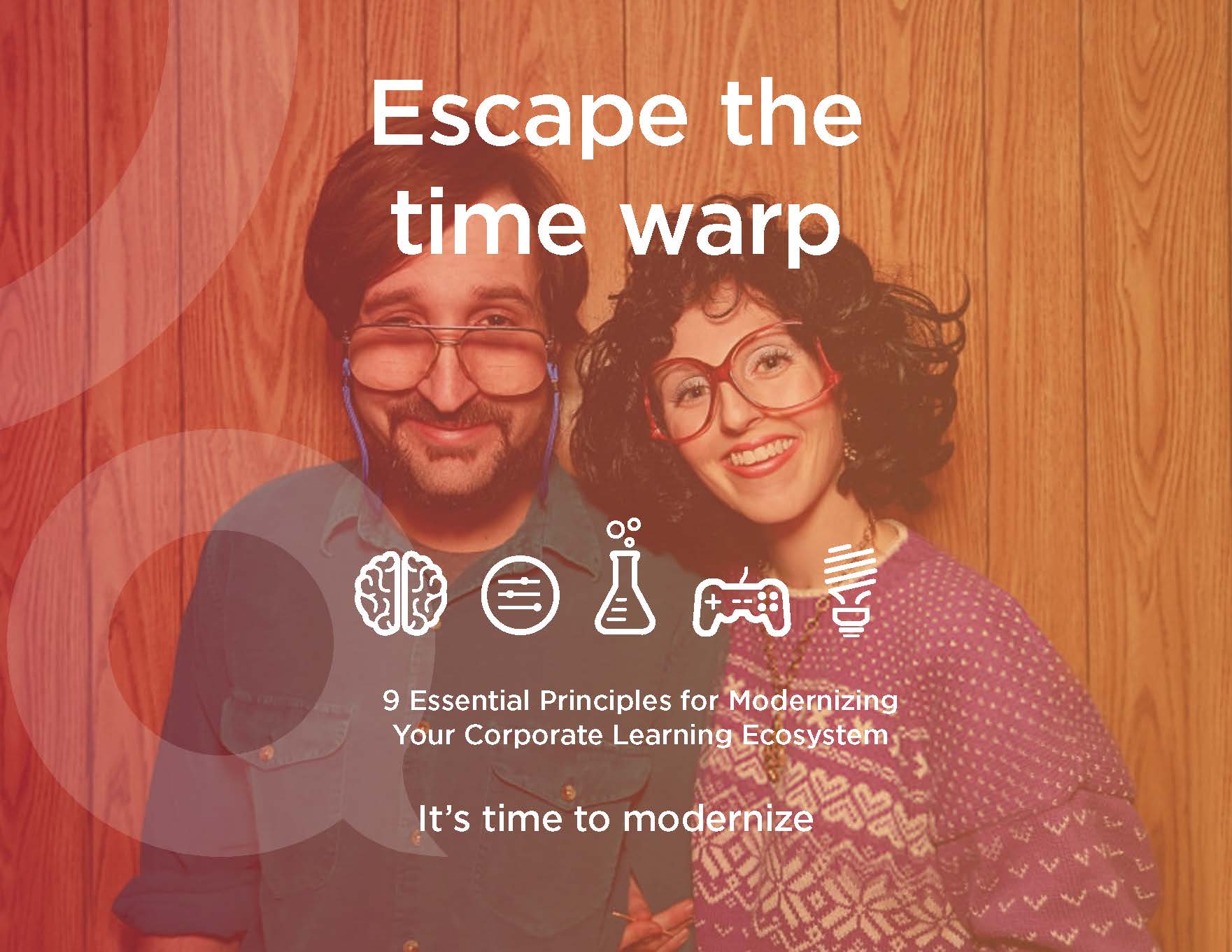 Keeping up with the times is vital in an ever-changing corporate world. Most organizations get this and have begun to evolve. Unfortunately, in many cases, corporate training hasn't followed suit. It's been stuck in a time warp— using decades-old training methods like yawn-inducing classroom sessions, clunky learning management systems, and overflowing binders chock-full of obsolete information. These out-dated methods simply don't work in a modern workplace!
I wrote 9 Essential Principles for Modernizing Your Corporate Learning Ecosystem in partnership with Axonify to help L&D professionals get started with applying sound fundamentals in their work TODAY – regardless of organization, resources or circumstances.
The eBook includes a quick baseline assessment to help you determine your current status as well as explanations and practical tips for each of the 9 principles. We also added links to extra digital resources for each principle – some created by me but plenty from other L&D sources.