Every company needs a curator.
This is because every company … and I mean EVERY company … struggles with enabling the rapid, consistent and meaningful flow of workplace knowledge.
This foundational problem manifests in a variety of ways.
Employees waste inordinate amounts of time trying to find the answers to simple problems, even if they have access to collaboration tools like email and MS Teams.
Knowledge vanishes when veteran employees leave.
The wisdom and experience that powers everyday decision-making rarely transforms into explicit knowledge that can be shared.
Top performers have a hard time explaining how they do their jobs.
Employees are required to complete long, boring, overloaded training sessions as a means of forcing-feeding new information.
This issue is typically overlooked. Executives rarely prioritized "knowledge sharing" over more timely training issues, such as product releases and compliance requirements. However, workplace changes triggered by the COVID-19 pandemic have actually pushed knowledge sharing to the forefront. As teams went remote, people could no longer just ask the person sitting next to them or informally pick up new info during hallway chats. On the frontline, bulletin boards and huddle meetings proved insufficient at keeping employees up-to-date on the latest changes. People needed a new way to get the information needed to do their jobs safely and productively.
Enter a pile of technology. Chat tools like Teams and Slack have become almost ubiquitous for office workers, replacing informal in-person conversations and mitigating lengthy email exchanges. Digital tools are also being implemented on the frontline to help managers quickly and consistently communicate with their teams both at work and from home.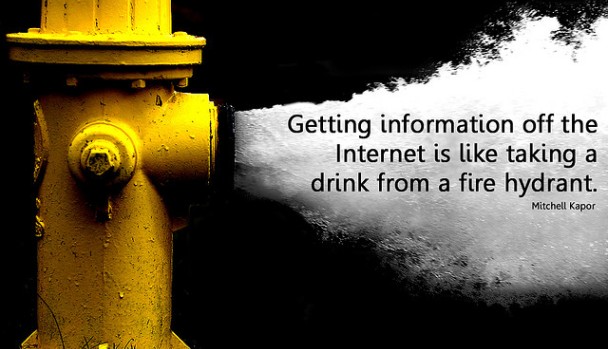 Technology is a required piece of the puzzle. It's a very large piece, but it won't solve the shared knowledge problem by itself. In fact, technology can make the problem worse as people get distracted and overwhelmed by a never-ending stream of messages and notifications. Employees need a right-fit knowledge sharing experience to make sure they can access and apply information when and where they need it. Technology can scale this experience, but someone must build, execute and maintain the organization's knowledge sharing strategy.
This is where a curator comes in.
What's a Curator?
This is a person – a single person – who is responsible for transforming an organization's tacit knowledge into explicit employee resources. They spend ALL of their time exploring, implementing, enabling and assessing ways to help people find and share knowledge. Their only goal is to make sure every employee can access and apply the information they need when and where they need it.
The curator should work directly for the executive team, not L&D or HR. Preferably, they are an operational role under the COO. This means their role isn't just a "learning thing." It's a business priority, just like sales and customer satisfaction. The curator should also be an informal member of IT, Communications, Marketing and HR to help align and enable their processes, which will play a critical role in the shared knowledge experience.
What should a Curator do?
While the curator is responsible for the organization's knowledge sharing strategy, they can't possibly do all of the work themselves. Therefore, the most important part of their role is to find and enable other curators. Some of these people may be in formal positions as part of a curation team. Many will likely be subject matter experts within business units who are enabled as part of the larger organizational strategy. The key is to make sure every curator applies the same process and tactics to create a consistent, meaningful shared knowledge experience – regardless of team, division or location.
The curator must also be crazy for documentation. This is where many organizations, especially those that experience rapid growth, fail when it comes to shared knowledge. The curator can fill gaps between functions and build information resources that benefit the entire organization. For example, how many companies take the time to document and maintain a glossary – a collection of terms unique to that organization? We all know that language is of great importance to any culture and getting lost in translation can prohibit effective communication, especially for newcomers. The curator can autonomously chase needs like this and solve problems that often aren't prioritized in the short-term but impact everyone in the long-term.
The curator is responsible for balancing information structure with business agility. I have something to share, but where do I put it? Maybe I should create my own SharePoint site or throw a new folder up on Google Drive. Great intent – bad execution! The curator can establish and evolve an information collection and sharing structure that works best for everyone. They can also provide support when people have something to share but don't know how to put it together. This will maximize content utility and ensure employees know where to go and how to find and contribute information.
The curator is also a starting point for performance challenges. Rather than beginning with "we need training on," stakeholders can work with the curation team to identify gaps in accessible information on a challenging topic. Their job is to know what is available and how it can be improved to help employees do their jobs better. Even more importantly, they have the time and resources to take disparate pieces of information and integrate/present them in a way that creates new value.
Who makes decisions regarding the tools your employees use to share information? Not to vilify any particular department, but too often it's not the people who will be using the tool. The curator can set the standard for the collection and sharing of information. They will be a key voice when evaluating existing tools and selecting new tools. After all, SharePoint isn't inherently evil. We just use it horribly and fail to side step its shortcomings.
What information is being referenced most-often? Which topics are being discussed by top performers? What information of perceived value is seeing very low utilization? The curator can apply measurement strategies to validate and adjust your workplace strategy. This data can also inform decisions made by partner teams, including L&D and Communications, as part of an overarching enablement plan.
Where do we find Curators?
While curation is a relatively standard process within the workplace, especially within L&D, it's not something that most organizations have formalized into a role. Therefore, a formal job description does not really exist. But here's a quick sketch.
This person may come from a learning, communications, marketing or operational background. They must be able to leverage evolving technology and a keen awareness of operational needs to enable an enterprise-wide curation strategy. Rather than simply implement external practices, they must be ready and willing to build a custom curation methodology that meets the changing needs of the organization and its employees. Their focus should be on enabling curation at scale rather than just on building content or technology. They should value utility over form to help people do their jobs now without forsaking long-term strategy. They must have a discerning approach to shared knowledge and know how to break down complex concepts into simple, actionable resources. Most importantly, the curator must have a passion for helping people do their best work along with a strong connection to the organization's culture and purpose.
Additional Thoughts …
You may have to make a trade. You probably haven't budgeted for a curator role this year. This concept shouldn't be a "learning thing," but it can begin and prove its value in L&D. However, you may be forced to trade one of your more traditional roles for a curator. Which is more important: a curator or an instructional designer? That's up to you and the needs of your business. While I highly recommend making the curator a full-time role, you may consider trying it out as part of an existing team member's capacity to see how it works. Just don't let curation get relegated to a side project.
Avoid stepping on people's toes. To really curate workplace knowledge, you usually have to go beyond the traditional boundaries of any single department. If you introduce this role, be sure to position the curator as a friend to other teams as opposed to an alternative. Find the high-value gaps that relate to this role but are off other teams' radars and start there. If those efforts prove of value to employees, you will get more formal buy-in for dedicated curation.
This isn't just about documentation. Your curator must enable knowledge collection and sharing in whatever formats best serve the content and audience. This will include plenty of written material, but they will also need to use a blend of other formats, including video, audio and interactive content. The curator must explore and identify new methods for knowledge sharing, especially as technology, behaviors and preferences evolve.
Don't focus on single projects. The curator must be free to identify and close shared knowledge gaps. If they are required to dedicate 100% of their capacity to specific projects, they will fall into the trap they are trying to eliminate, and valuable knowledge will be missed. Balance the organization's expectations of the curator so they are free to solve the information problems that hurt your employees the most TODAY.
What do you think about the curator role? How would this dedicated function benefit your organization? How would strategic curation change the way you approach workplace performance challenges?