Every December, wordsmiths select a single term to define the past 365 days of human experience. It's an attempt to summarize the most widely-discussed topics and events that impacted people around the world in new and unique ways.
Oxford Languages picked "climate emergency" for 2019. Merriam-Webster went with "they." Dictionary.com: "existential."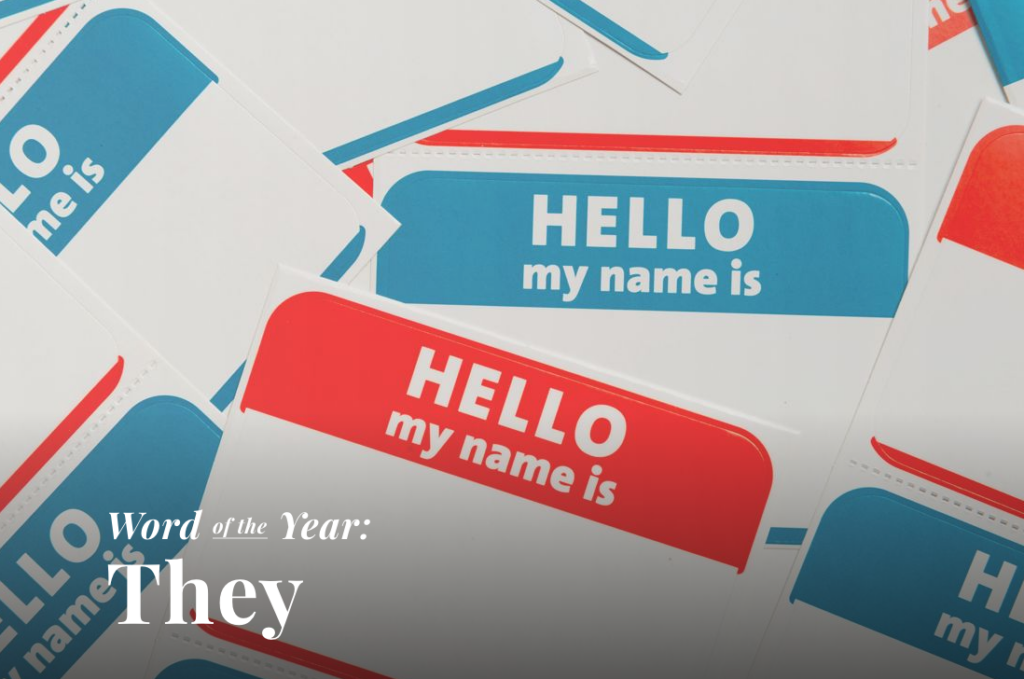 We've talked about (and acted on) a lot of important things in 2020. Racism. Social justice. Equality. Healthcare. Climate change. Democracy. Misinformation. As expected, most wordsmiths leaned in the same direction for this year's selection: "pandemic." Oxford Languages decided against picking just one term, although they featured "unprecedented" in the title of their 2020 report. Japanese publishing house Jiyukokuminsha tagged "sanmitsu" as the nation's buzzword, referring to the "Three Cs" of COVID-19 prevention: closed spaces, crowds and close-contact situations.
The pandemic is a tragedy. We won't understand the true impact of this for years. It's almost impossible to "look on the bright side" of something this big, this scary and this horrible. But I've decided that "pandemic" just can't be the word I use to define my experience over the past 365 days.
I'm choosing "essential" as my 2020 LearnGeek Word of the Year for four reasons.
Workers.
Essential workers have kept our communities and businesses going for the past 10 months. Healthcare. Grocery. Hardware. Telecommunications. Delivery. Contact centers. We could never have made it this far without their willingness to report to work every day despite the risk to their health and safety. The frontline is also my LearnGeek Person of the Year, and I'll never be able to thank them enough.
Decisions.
2020 has forced us to decide what's truly essential. What matters most to us when the chips are down? We've made difficult decisions this year – some much more difficult than others. Family. Gatherings. Purchases. Coworkers. Travel. Voting. Hopefully, we now have an appreciation for the roles these things do/not play in our lives and will treat them as such as we find our next normal.
Movement.
Just keep moving forward. This has been my essential mindset this year. We are limited in our physical movement, but we don't have to be restricted in how we engage with our lives. Otherwise, we'll be left flatfooted when things improve and new opportunities emerge. It was hard to look forward in April. It's still hard today. But now is the time to adopt a forward-thinking mindset, as long as we don't become complacent around the challenges we continue to face.
Learning.
Learning has always been an essential part of work, even if many people haven't acknowledged or prioritized it. This year demonstrated just how important continuous learning is to building business agility and overcoming disruption. Retail associates became fulfillment workers. Bank tellers became contact center agents. Office workers became remote employees. All of this happened overnight. 2020 was the ultimate stress test for the workplace learning ecosystem. Every organization must ensure they have the mechanisms (tech, content, process, experience) in place to rapidly upskill and reskill their employees moving forward. We don't know how businesses will pivot over the next 12-18 months, but we have to be ready for whatever comes next.
Thank you to everyone who has played an essential role in helping us get through 2020 together. It's up to all of us to recognize these contributions and the people who play essential roles in our organizations and communities as we head into 2021 and beyond.
Be safe. Be well. Wear a mask.