The 2020 L&D conference season is about to begin. ATD TechKnowledge (February 5-7 | San Jose, CA) kicks off a jam-packed year of in-person and online professional events around the world.
Participating in many of these events is one of the best parts of my job with LearnGeek and Axonify. It's an awesome opportunity to connect directly with L&D pros like you who are facing challenges head-on every day. I hope the information I share can make your job more productive and rewarding.
Over my 10 years of attending professional events, I have developed the below preparation checklist. While its primarily suited for large-scale conferences, it can be used to help you get ready for any professional education activity.
---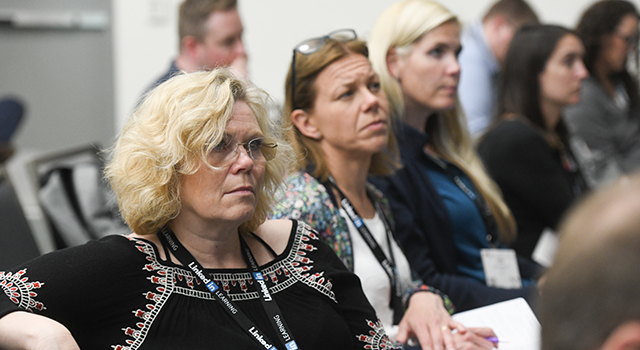 Pre-Conference
Ensuring you will get the maximum value from your conference experience starts before the event even begins. With so many activities from which to choose, you have to walk in with a plan.
Plan Your Agenda
Document Your Conference Goals

Why are you attending the event? What challenges are you facing within your organization that you hope to overcome through this learning experience?

Confirm Your Travel Plans

Make sure your flights are scheduled appropriately and you have a plan for getting from the airport to the hotel/convention center.

Set Your Out-of-Office Reply

Work will still be there when the conference is over! Do your best to focus on the event experience and not get distracted by the day-to-day.

Download the Event App

If available, the event app is the easiest way to plan your conference activities and stay up-to-date with the latest changes and announcements.

Add the Keynotes

Be prepared to show up early for popular, high-profile keynotes if you want to get a good seat.

Add Your Favorite Speakers

Search the speaker list to find the L&D pros you definitely don't want to miss.

Select Education Sessions

Use the conference schedule\ to review each session time slot. Select sessions based on the value of the topic to you as well as the credibility of the speaker. Don't get distracted by big names and familiar logos. Add at least two (2) sessions of interest to your schedule in each slot (one primary and one backup).

Remember to Add Meals

Breakfast, lunch and/or dinner may be included in the event and represent a great time to network.

Mark Expo Vendors of Interest

Explore the list of sponsors/exhibitors (if applicable) to find any vendors you may be interested in speaking with.

Make After-Hours Plans

Arrange any predetermined meetings or dinners that will take place during the conference.
Pack
Devices (smartphone, tablet, laptop, etc.)
Comfortable Shoes (lots of walking around conference center)
Light Jacket/Sweater (room temperatures can vary)
Backup Power (you don't want to have to stop your day to plug in your phone)
Headphones (for taking calls during the event)
Notebook (for taking notes)
Business Cards (because they're still a thing)
Arrive
Check in to your hotel

Get settled wherever you're staying but don't relax just yet.

Head to the convention center to register

Avoid the crowds by registering as soon as you arrive. Check the app for registration times.

Explore the conference space

Wander the space to find the most important locations, including the keynote room, expo hall, bookstore, work spaces and locations for your top-of-list education sessions.

Review your registration materials

Flip through all of the materials included in your conference bag. Keep what you'll need. Recycle what you won't.

Visit the conference bookstore

Browse merchandise offerings before the crowds show up and nab the most popular publications.

Attend pre-conference workshop (if applicable)

If you registered for a pre-conference activity, you may have a heavy day of interactive learning already on your agenda.

Attend early education sessions

Great education sessions may be offered before the official start of the event. Take advantage of these less busy periods.

Get a good night's rest

You'll be going hard for a few days. Rest up!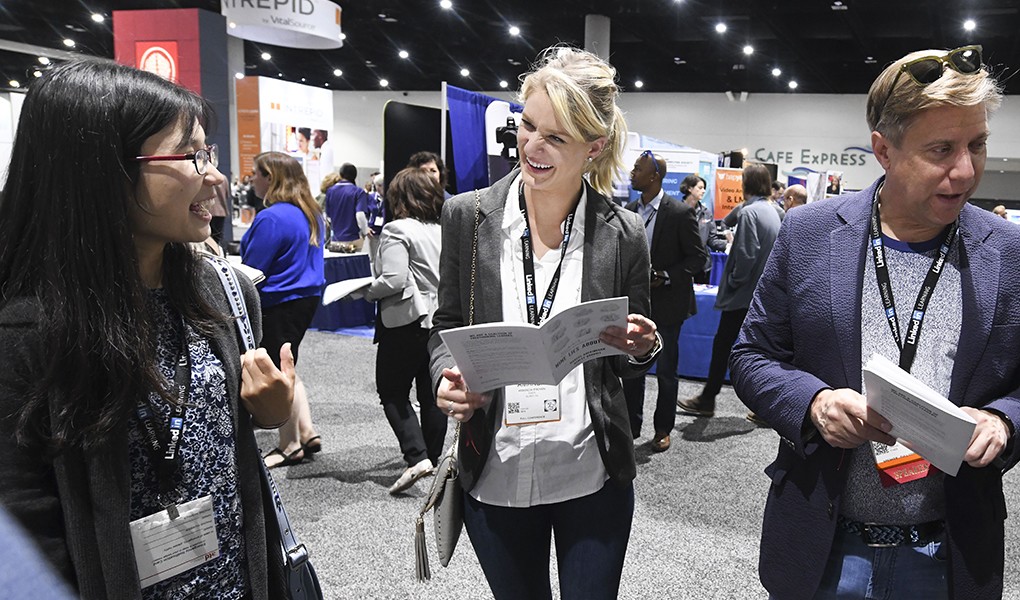 At the Conference
Conference days are packed with activity. Your planning effort so far will help you get the most out of each day, but you should also remain flexible along the way.
Network

The most powerful learning experiences at the conference take place in the halls and over lunch as you meet peers who are facing the same challenges as you. Sit next to new people. Introduce yourself. If you're attending with a team, take time to yourself so you can meet peers from around the world. Make meal plans for the end of your conference day so you don't dine alone.

Review the Daily Update

The event organizer may release agenda updates via the app and on-site publications each day, which include changes to sessions and other conference activities.

Attend Keynotes

Be up early to get a good seat for general sessions. This is also a good time to get energized for the days ahead and pick up recommendations for how to get the most from the event.

Visit the Expo

Start by visiting the vendors you favorited. Then, make time to wander the expo hall to explore new and popular products. Ask your peers what they found most interesting. Don't get distracted by the swag!

Attend Education Sessions

Start with your first choice session in each slot. Get to the room 15-20 minutes early. Sit next to someone you don't know. If the session isn't meeting your expectations in the first 10 minutes, leave and head to your second choice.

Take Advantage of Lunch Time

Sit with people you don't know. Start a conversation about your professional work and conference experience. Ask for recommendations on sessions, speakers and expo vendors. Exchange contact information if you'd like to connect in the future. Use extra time to catch up on email, make phone calls or explore the expo.

Share Insights and Resources

Engage in the global backchannel conversation via social media using the conference hashtag. Share links to resources and insights you collect along the way.

Reflect on Today

Take 30 minutes at the end of each day to review your notes and reflect on your experience. What were the highlights and key takeaways? Write down your big insights for future review and sharing.

Plan for Tomorrow

Review your conference agenda for tomorrow. What are your can't miss activities? What changes should you make based on your experience so far?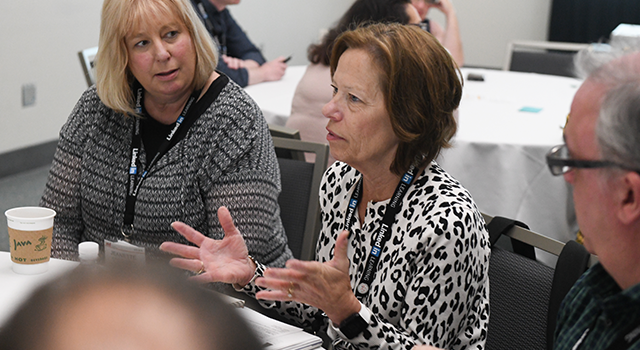 POST-CONFERENCE
The conference will be an awesome experience, but what you do with the information you collected AFTER the event is what really matters. Schedule time upon your return home for the following activities.
Curate

Review all of the resources you gathered at the event. What will you use moving forward? What can be set aside? Organize content based on the problems the information may help you solve.

Reflect

What were your biggest takeaways from the conference? How can you start to apply your new learnings to your everyday work?

Connect

A conference is just one way you can engage in the professional community. Review all of those business cards you collected and determine who you want to connect with moving forward. Send LinkedIn invitations. Email people directly. Follow people on Twitter. Keep the conversation going!

Share

In any community, what you get back you put in. Find ways to share your insights with your peers – both inside and outside your company. Blog. Vlog. Tweet. Podcast. Present. Whatever works best for you.

Experiment

A great idea is only an idea until it goes into action. Work with your team to introduce your new concepts through targeted experiments before making larger changes to organizational strategy.
---
Do you have a conference prep checklist? What do you do to make sure you get the most out of your time and investment in professional events?