How many browser tabs do you have open right now? I'm just starting my holiday break, so I'm down to 12. But I typically have another 10+ open at any given time as a pseudo task list.
Besides my productivity apps, there is only one tab that is always the same. It's a Google Doc called "What did JD do today?" I've been jotting down everything I do professionally onto a dated, bulleted list for the last 4+ years. Not only does it help me recall exactly when I had a particular conversation or completed a specific task, but it also helps me reflect on how my work has progressed over time. The doc includes 57 pages for 2019, the most for any year so far.
Here'a a quick summary of what I did this year …
---
62,130 miles
I boarded 40 airplanes this year for work and personal trips. That's a noticeable decline from the past few years, and that's very good. One of my big goals for 2019 was to better balance my travel schedule. I believe I did just that.
I spent time in 15 cities, including multiple trips to Toronto, Los Angeles, San Diego and Las Vegas. I also made my first visit to Australia with stops in Sydney and Melbourne.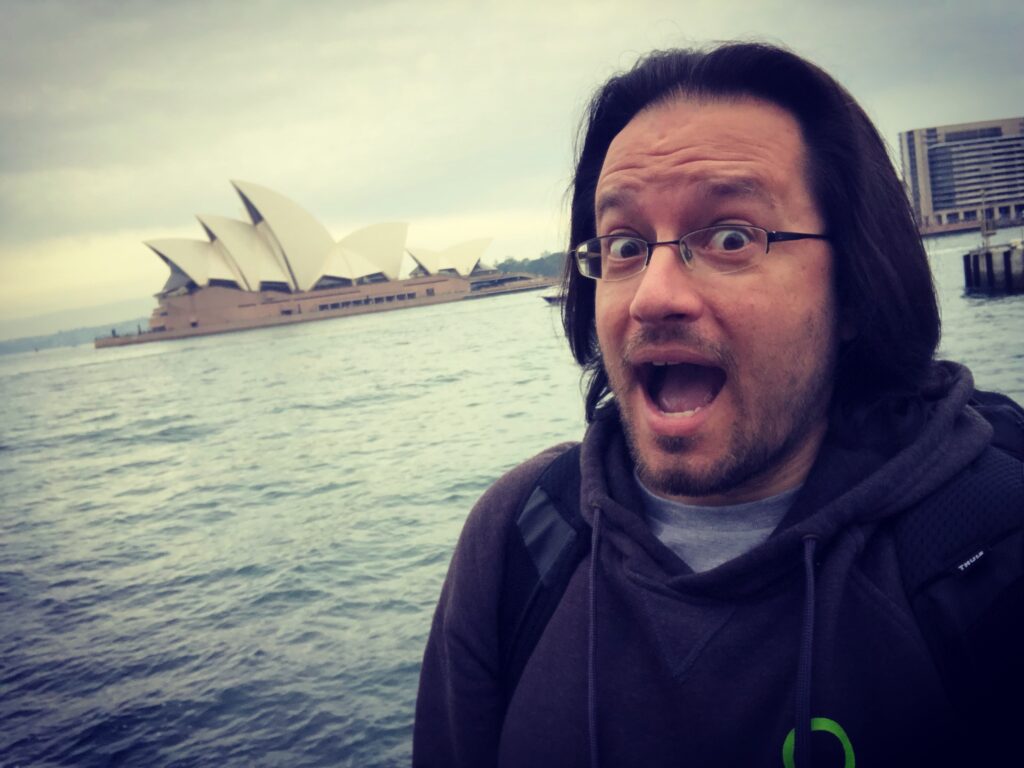 What did I learn?
Noise-cancelling headphones are a requirement.
I need to include more time and planning for non-work activities when I travel.
There's really no difference between an 8 hour flight and a 15 hour flight.
---
44 sessions
I facilitated more sessions at industry events than ever both: 44. This includes both online and in-person session but not presentations I delivered for specific partners and clients.
I participated in a record number of professional events, including ATD TechKnowledge, Training 2019, Learning Solutions, ATD International Conference, Australian Workplace Learning Conference, DevLearn, SHRM 2019, TechLearn and ATD Core 4. I also hosted the 5th annual Axonify Community Conference.
What did I learn?
You have to meet people where they are. You may want to explore a very progressive, next-level topic, but often people need help solving today's problems first.
ATD Core 4 remains my favorite L&D event. Just the right size. A passionate audience that's eager to explore new ideas. Plenty of opportunity to network and engage in deep conversation.
After participating in a video spoof of Dirty Dancing, driving around for hours doing carpool karaoke, and portraying The Grinch in the company holiday video, I can definitely say I have one of the most unique jobs in the L&D community.
---
45 articles
I published 45 content pieces this year, including magazine articles, blog posts, videos and podcast appearances. That's actually a purposeful decline in output as compared to the past few years as I push for quality and depth over quantity and exposure. For example, I really enjoyed the discussion generated around pieces such as …
My content is published all over the internet. So, to keep track of everything I share, I launched a LearnGeek App. I also partnered with Axonify to launch the Take 5 curated monthly newsletter.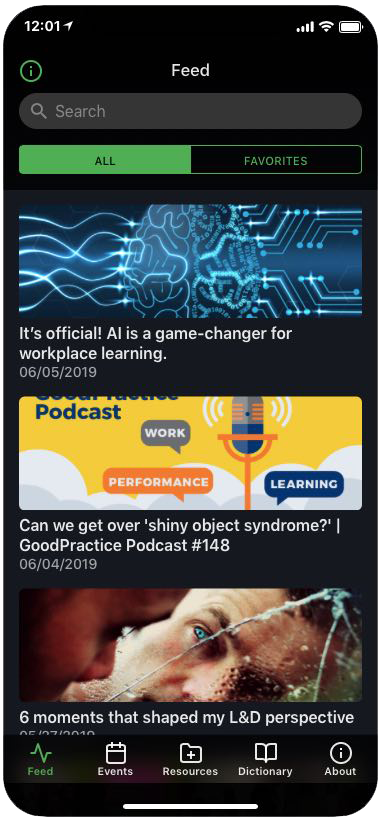 What did I learn?
No matter what L&D topic I explore, it all comes back to mindset.
I still don't really believe anyone reads what I write … until someone quotes me back to me when I meet them in person.
Hundreds of online content pieces are great, but I really need to write a book.
---
Odds and ends
I learn a lot from my professional peers, including fellow writers, speakers and analysts. But some of the best stuff I learned this year came from brief discussions with L&D pros after my sessions. I would not be able to add value to the professional community without consistently connecting with the people who are on the frontlines doing the real work every day.
I continue to add more detail to the LearnGeek Hype Cycle and Modern Learning Ecosystem Framework. I'll be leveraging this info a lot more in 2020!
I was honored to participate in multiple projects with the Association for Talent Development, including Elaine Biech's Foundations of Talent Development, an upcoming book on industry trends and the new ATD Capability Model.
I finally started my own podcast, which has NOTHING to do with workplace learning! 🙂
---
I still don't quite understand the need to rely on the calendar for the purposes of meaningful reflection. That said, it really has been an interesting decade for me – both personally and professionally. As 2010 began, I was just starting to consider leaving a job I loved at The Walt Disney Company to grow my career in L&D. I could never have imagined that ten years later I would be the CLO of a Canadian learning technology company (Axonify) or travel around the world sharing my ideas through my own insight group (LearnGeek).
Wow …