We have an app! I'll give you a moment to let the excitement fade.
The official LearnGeek App is the only place you can find ALL of your favorite LearnGeek content for quick and easy consumption. Articles. Podcasts. Events. It's all curated into our web app for easy access.
The app is organized by topical channels:
Feed includes the latest content pieces created by LearnGeek and published across the interwebs.
Events lists upcoming conference and webinar appearances.
Resources is a curated collection of online tools for the modern L&D pro.
Dictionary is our "unique" take on an in-house collection of L&D terminology.
How we built it
The app is #madewithglide. Glide is a service that generates simple web apps from Google Sheet content. They provide simple templates. UX elements are widget-based. And there's little-to-no cost to get started.
For example, here's the Google Sheet for the Dictionary tab of the LearnGeek App.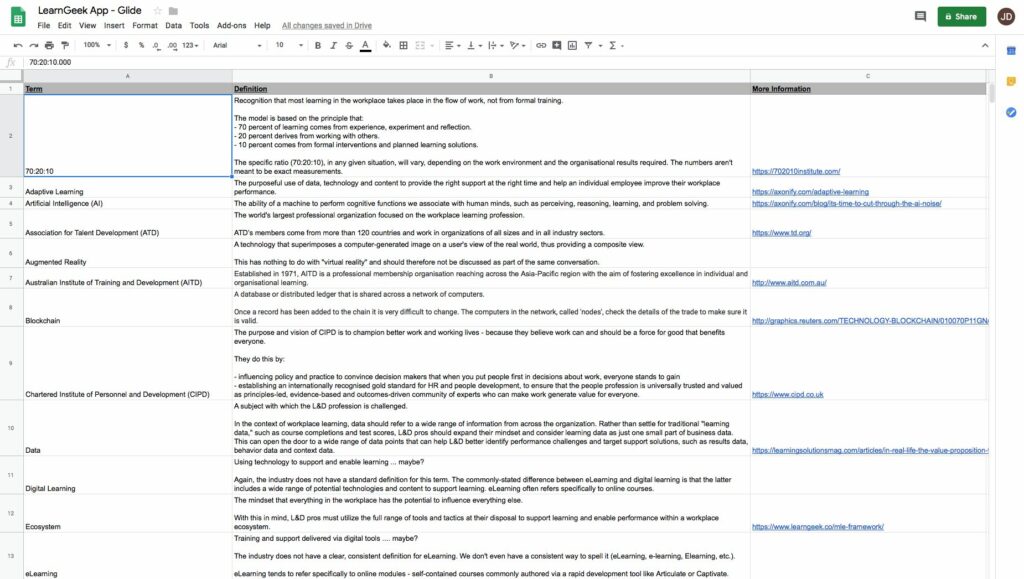 We just copy and paste the right content into the right fields, and Glide does the rest. The current app was created in less than 2 hours. And most of that time was spent hunting down published LearnGeek content from a variety of online sources and copy/pasting it into the sheet. We added a bit of markup language here and there for formatting, but no real coding was involved.
No frills – just content
The app is only available via the web – no Google Play or App Store (for now). But it can be added to your mobile device using a standard shortcut.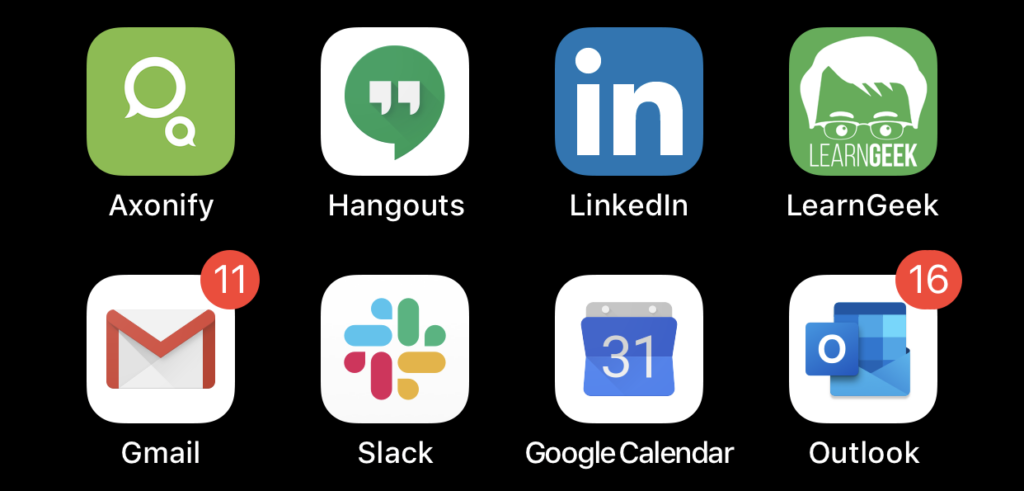 It also doesn't provide update notifications for new content. And we can't track any user activity. But, it's still a pretty nifty app if you ask us!
---
So check out the new LearnGeek App and let us know what you think!