Imagine you are the CEO of a large retailer.
For your entire career, the L&D department has been that team that's responsible for onboarding and compliance training. Sure, they were involved in a few big projects here and there. But they're piece was usually focused on getting information to employees as quickly as possible. For the most part, they're the ones who build classes and online training stuff to deal with regulatory changes and employee retention.
To you, L&D is a cost center. Necessary, but not strategic.
Your store ops team is running a new sales initiative to improve average basket size, which will be critical if they are going to hit the revenue target for the year. The plan has several key components, including technology upgrades, marketing initiatives, product changes and pricing adjustments. There will also be a new approach to training deployed in the stores.
A few months into the project, you receive the early numbers. It's looking good! Sales have risen by $25 million q/q. The status report breaks down the impact of the various components of the strategy to highlight what is and is not working and how adjustments are being made. But then you notice something a bit odd. L&D is claiming to have made an impact on the sales increase that equates to $5 million – 20% of the revenue increase.
As the CEO and based on your experience with L&D, would you believe it?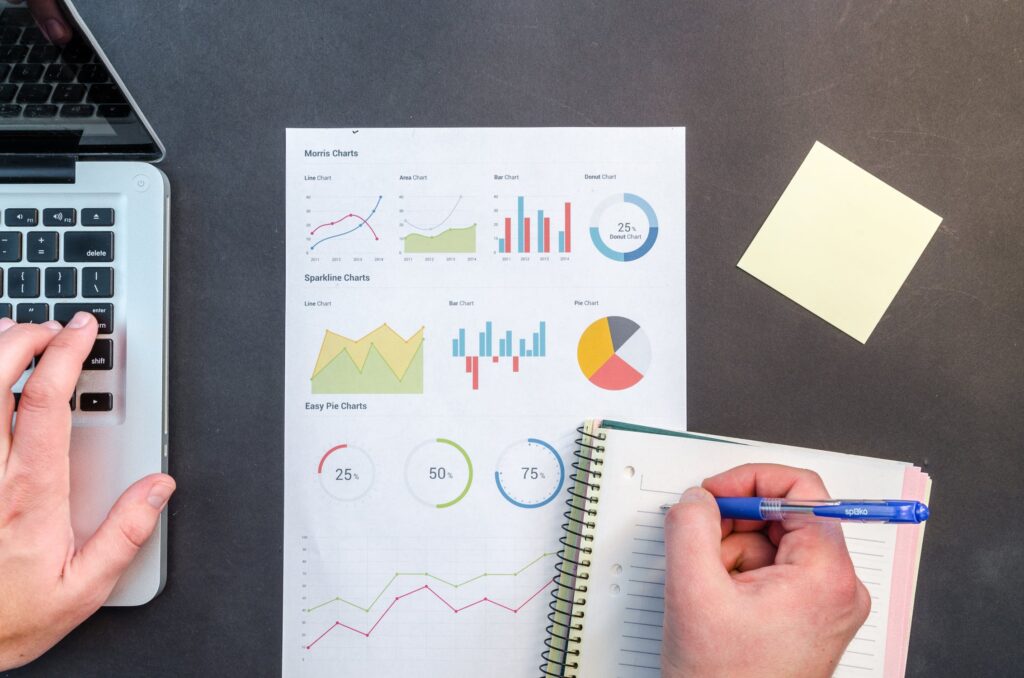 No. The frank reality is that most people wouldn't believe it. It's an unfortunate reality, but it's a reality we need to get ahead of if we hope to change the way L&D is perceived within our organizations. The value of workplace learning can't be limited to altruism. It must also be attached to bottom-line, numbers and charts, financial results.
The goods news: L&D initiatives can be designed to connect directly to business results – just like Marketing programs can be attached to sales to determine ROI. The problem: many, many factors influence performance. People naturally assume that you can't narrow those factors down to determine the exact impact of training. Plus, we've never really tried to do it before. We've trained stakeholders to expect reports on completion percentages and test scores. Suddenly jumping to financial results seems like a HUGE LEAP – or a lie.
Improving our data practices to prove impact and power concepts like personalized learning and AI is critical, but it's not the only thing we have to do to make this whole data thing work. We have to start changing the narrative with our partners and stakeholders – before we expect them to change the way they perceive L&D and the value we bring to the business.
Apply the "Yes, and …"
Don't leap from low-value metrics to high-value impact results. Phase stakeholders into your change in data strategy using a "yes, and …" approach. But do it fast! Continue reporting on the typical stuff (completions, scores, etc.). But start to add more insightful data points (knowledge growth, behavior change, impact, ROI). Feature new data points in your reporting so they clearly catch stakeholders' attention and begin to shift their focus. Once they realize the new metrics are what really matters, shift your entire data story.
Share Eye-Opening Stories
Sometimes a good idea just needs to come from outside your team. Find stories that demonstrate the application of new data approaches within organizations that your stakeholders respect. Provide key influencers with story summaries to help them recognize the renewed potential for L&D business value. Be ready to go into detail on how you are applying similar ideas when they inevitably want to do the same things they're seeing outside the company.
Get Internal Validation
I'll say it again: the smartest data people in your company don't work in L&D. Leverage their expertise to evolve and validate your data practices. When you start reporting on concepts like impact and ROI, pass your results through these established experts to get their seal of approval. Even if your stakeholders don't believe you, they will probably believe the people they pay to do this type of stuff.
L&D has to get better with data. But we also have to bring the people we work with along on the journey. Otherwise, we'll be standing by ourselves when we get to the end of the path.