While every organization and industry is unique, there is a consistent set of issues that I seem to encounter over and over that fundamentally reduces the impact of L&D efforts. We need to get these issues resolved before we can focus on what really matters – delivering results for our people and our businesses. This is the third in a series of 5 posts discussing these systemic issues within workplace learning. 
---
Business isn't going to slow down. That's just reality. Management is going to want people to be able to do things the way they want RIGHT NOW – regardless of how much you talk about learning theory.
For L&D pros, the modern workplace is a lot like a coyote/roadrunner cartoon. No matter how good the plan or nifty the gadget, the coyote (L&D) just can't keep up with the roadrunner (business priorities). As a result, he goes hungry and often ends up at the bottom of a canyon with an anvil on his head. How often does your L&D work make you feel like that particular (and very copyrighted) coyote?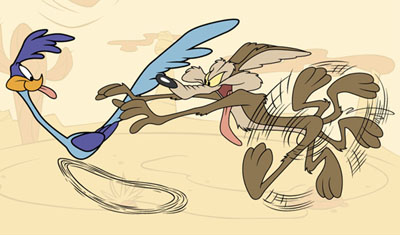 Sure, there are plenty of unrealistic expectations when it comes to workplace performance. People need training, support, practice, motivation, resources … and many other things to ultimately perform at their best. It won't happen just because management says so. However, you have to be honest with yourself and assess your current practices to determine just how well they align with the realities of the modern workplace.
Are you REALLY doing your best to provide support at the pace required by your business?
L&D pros can't just answer this question for themselves. You need input from the people you support. Do they believe you are doing everything you can to help them do their jobs better? In too many cases, the answer is no. So, while there are plenty of misconceptions around how learning actually works, this isn't entirely an expectations problem. This is actually an experience problem. The established way of helping people learn – by running lengthy needs assessments and building structured courses – doesn't fit the modern workplace. Those concepts shouldn't go away entirely, but they also can't be the default solution for any performance issue. L&D must reimagine their role and architect a new support experience using tactics that fit the day-to-day reality of the employees they support and the priorities of the business overall.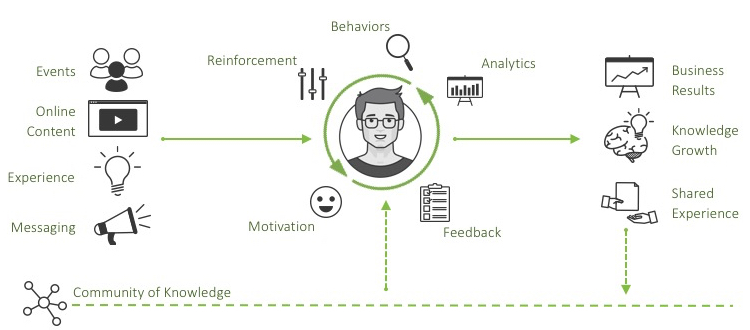 To keep pace with the operation, L&D pros must shift their focus from content to channels – making connections between people and resources rather than building stuff. This approach enables a multitude of potential tactics, including shared knowledge, performance support, reinforcement, coaching and messaging – as well as the traditional tools like events and online courses. By focusing on the best possible ways to provide support within the workflow, L&D can address the everyday problems employees face. When these are eliminated, employees can more readily focus on complex challenges and long-term development. And, by establishing consistent channels and a habit of continuous learning, L&D can become more agile and proactive when business priorities change. Rather than wasting time building complicated coursework and chasing employees down to complete it, you can quickly leverage the right existing channel and do the least amount of work possible to solve the problem.
This is how you solve the "we need this done tomorrow" problem.
---
How are you shifting your tactics to keep up with business priorities? How can you make learning an everyday habit in your organization? Share your ideas in the comments below!