It's time for the year's BIG SHOW! The annual ATD International Conference & Exposition is a unique opportunity to explore the workplace learning field from a global perspective. More than 10,000 professionals from around the world will be gathered in San Diego in May to share their stories and practices. But, with more than 300 sessions on the agenda, it's impossible to see and do it all – even for the most experienced conference goer.
Here are my 10 MUST DO activities for this year's ATD conference.
Yes, several items on this list involve me! 🙂
---
#10 – Learn about the Age of Immediacy
Technology is transforming business. Customers are more informed than ever, but somehow employee knowledge and capability hasn't kept pace. How are you leveraging your company's digital evolution to address business needs and improve the way you support employees? Brandon Carson (Delta Airlines) will help do you just that in this digitally-focused session (Monday, 05/07 @ 430pm). If you're trying to stay ahead of the trends and drive real change in your organization, you should attend (and read Brandon's book).
#9 – Explore the Expo
There are 436 vendors scheduled to appear in the expo. Four hundred thirty six. The ICE expo is the size of two football fields, meaning there's no way you can just wander around and find everything of interest in 3 days (and around all of the other stuff you have to do). To make the most of this opportunity to see what's new in the industry, you have to plan ahead.
First, schedule some dedicated expo time. The hours are:
Monday (05/07): 930am – 3pm
Tuesday (05/08): 930am – 3pm
Wednesday (05/09): 930am – 130pm
Next, search the list of exhibitors using keywords related to your needs and interests. Use the ATD Events app to bookmark vendors of particular interest and check them out first during your visit. The expo is considerably slower while sessions are taking place. So, if there is a session slot that doesn't have an activity of interest, it may be a good time to visit the expo.
Finally, ask your peers about interesting vendors before you get to the conference. Use social media to query your professional network regarding companies that are worth checking out.
#8 – Ask Your Microlearning Questions
Get all of your microlearning questions answered by the most experienced panel ever brought together on the subject. Microlearning remains the most talked-about and widely-misunderstood topic in workplace learning. This panel discussion will help you demystify the topic so you can bring it to life and transform the way you support your organization. Join us on Tuesday, 05/08 at 1pm in Ballroom 20A. And be sure to bring plenty of questions!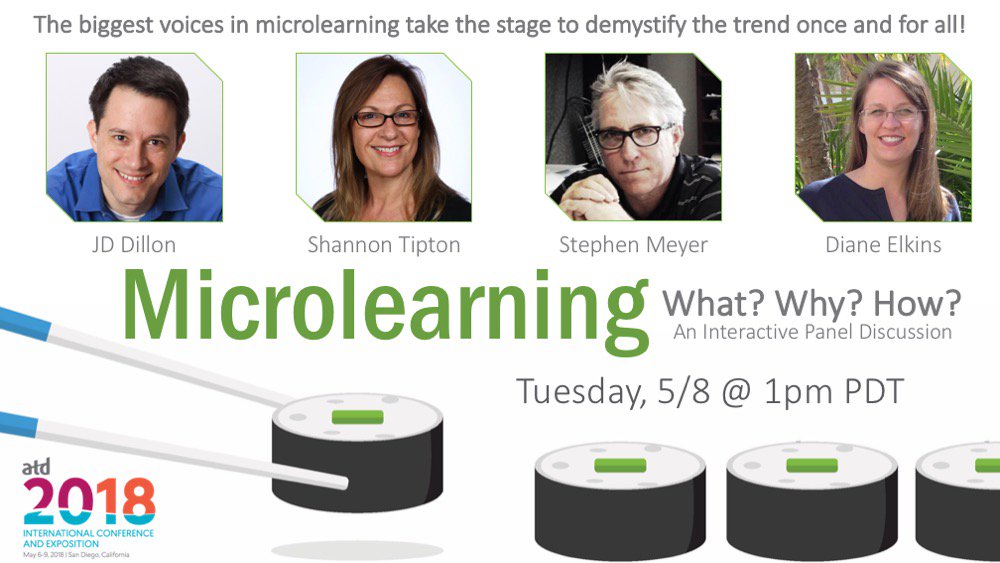 #7 – Jam with Rick Lozano
Are you interested in leadership development? Then go to Rick's session (Sunday, 05/06 @ 3pm w/ a repeat on Tuesday)! Are you less interested in leadership development but want to learn from an awesome speaker? Then GO TO RICK'S SESSION! There will be guitars. There will be singing. And, if I know Rick, he will end up on top of at least one table. You won't be disappointed.
#6 – Make a Statement
One of the greatest challenges in our profession is dispelling the myths that promote bad practices. Learning styles. Generations. Attention spans. There's misinformation everywhere, and it's lessening the potential impact of too many L&D teams. As a small contribution to the debunking effort, I have created a series of name tag flags that I give out (for free) at conferences. Here's my most popular flag: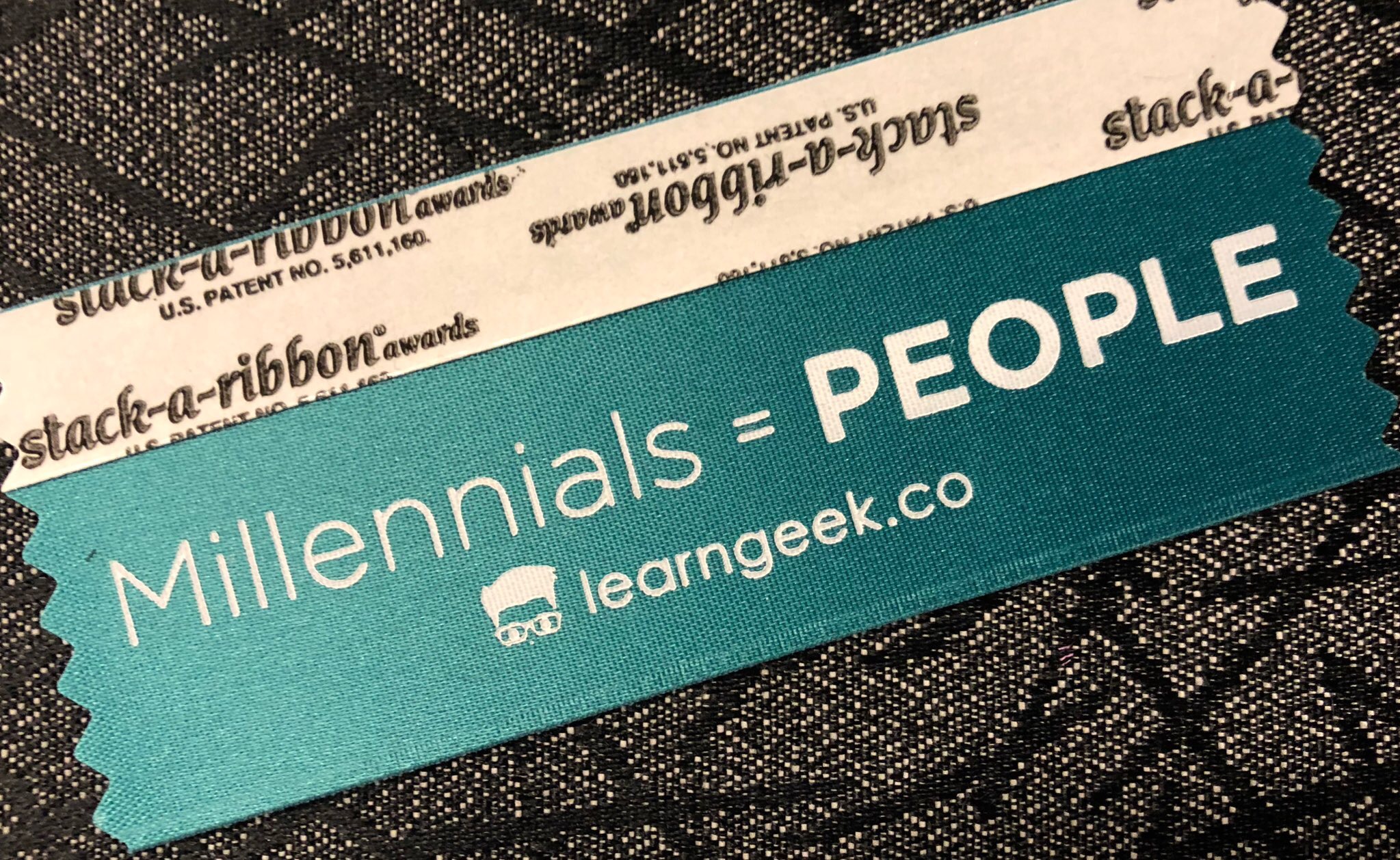 If you'd like to join in and make a statement about what REALLY matters in workplace learning, find me and grab your collectable LearnGeek name tag flags. You can find me at my sessions, around the Axonify booth (#119) or just stop me in the hallway. I'll also be tweeting give-away locations throughout the conference. I'm even debuting a new flag design just for this event (hint: goldfish)!
#5 – Participate in the Backchannel
Just because you can't see and do everything doesn't mean you are limited to learning from just the sessions you attend in person. The backchannel is one of the most important elements of any conference. There are 4 keys to backchannel learning at ATD.
App: The conference app will include materials from presenters who submitted them prior to the conference. You can download a deck from a session you didn't actually attend and gain some extra insight.
Twitter: Use #ATD2018 to share your conference experience on any social platform. Twitter is usually the best spot to engage in discussion – even if you're not at the event. Share your insights and materials with the hashtag and watch for the same from others. You can easily jump into conversations about sessions you aren't attending and still get value.
David Kelly: DK is the KING of the conference backchannel, and he will be in San Diego. Watch his curated backchannel site for a collection of EVERY shared resource from the event, including articles, decks and videos.
Flipboard: I'm also getting in on the backchannel curation. Follow my ATD 2018 Flipboard magazine for a collection of resources, photos, videos and more from the conference. DK curates the shared knowledge. I (attempt to) curate the experience.
#4 – Discover the Future of Learning Analytics
Can you prove the value of your training to your organization? Most L&D pros cannot. Our traditional measures – surveys, completions and scores – are not enough to prove impact. How can L&D leverage big data to expand our role and improve our value?
Join us for Use Big Data to Prove Business Impact on Monday (05/07) at 1pm in Room 23B to discover the answer. I'll be facilitating a panel with Axonify partners and clients who will show you how to use data and machine learning to PROVE the impact of learning on business results. Believe me – you've never seen anything like this before!
#3 – San Diego
I'm pretty bad at making time to visit the area when I travel, and I always regret not seeing more. If you're new to San Diego, be sure to venture away from the convention center and see what the city has to offer. If you can, arrive early during the weekend before the event starts and take a full day to explore. To get you started, here's a list of the Best Things To Do in San Diego. If you find a particularly awesome place to eat, I want to hear about it!

#2 – Obama
I don't care about your politics. This is set to be an outstanding opening keynote (Monday, 05/07 @ 830am). President Barack Obama isn't just a historic figure. He's also one of the best orators – ever. What will he talk about? I have no idea. But it's clearly the can't-miss session of the conference. I recommend getting there very, very early. There's going to be a crowd and plenty of security.
#1 – Build a Network
How is Obama not #1? Well, he's not the most important part of the conference. Actually, everyone else is!
The most valuable learning experiences at these events don't happen in sessions. They happen in the hallways. They happen over lunch. They happen when you share your experience with other attendees who are just like you. After all, every attendee is fundamentally trying to accomplish the same thing – help people do their jobs better. Regardless of industry or role, we all have that in common.
Rather than go it alone, use this conference as an opportunity to build your professional network. Find people who have already solved that nagging problem and leverage their experience to improve your own work. Make connections that will last beyond the 4 days and perhaps help shape your career over the long-term. Meeting people at conferences like ICE not only changed my professional path, it changed my life.
You get out what you put in when it comes to networking. So make the effort. Sit next to people. Ask someone to lunch. Start a conversation before a session begins. Do more than hand out business cards. Make connections!
---
What are your MUST DOs for ATD 2018?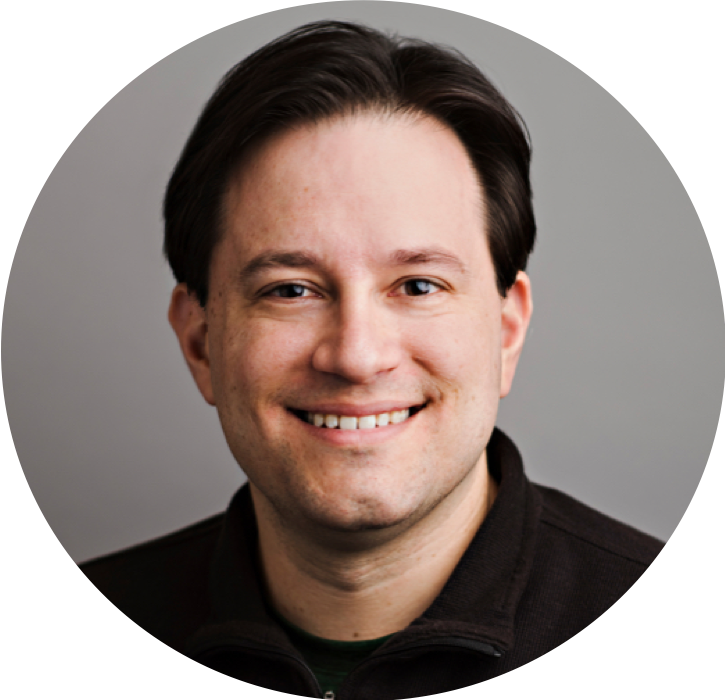 JD Dillon is one of the most prolific authors and speakers in workplace learning today. He has spent 20 years designing learning and performance strategies for respected global organizations, including The Walt Disney Company, Kaplan, Brambles, and AMC Theatres. JD is the founder of LearnGeek and Chief Learning Architect with Axonify.