I love the cloud! I rely on it for pretty much everything I do professionally. However, during my time in corporate learning, there has been one big drawback to the cloud, and it relates to the LMS. You see, because my LMSs were always cloud-based, I was never able to just walk up to them and bash them mercilessly with a hammer. And I REALLY would have enjoyed that opportunity! Oh well …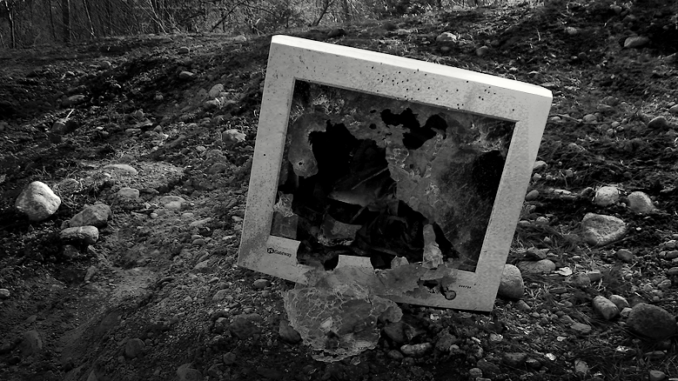 I know I'm not alone in my historical distaste for the LMS. I've never once heard an L&D pro admit to loving their LMS. Rather, they often compare systems and remark that X is better than Y. That doesn't mean X is any good, of course. But it's not just the practitioners who are showing their distaste. Industry analysts like Josh Bersin are expressing doubt in this tech category and its ability to support the modern workplace. The LMS is a $4B market. Why are we still paying so much money (plus blood, sweat and tears) for something that we don't like? What's actually wrong with it?
---
Before I continue, let me quickly define what I mean by an LMS. Like most terms in our industry, the term "LMS" continues to be applied to almost any technology that relates to workplace learning. My definition isn't as broad. Rather, I'm referring to systems that host, track and deliver courses, whether they be in-person (ILT) or online (eLearning). To me, that's an LMS.
---
There could be a variety of things wrong with your LMS. Some of the deficiencies I've encountered during my L&D career have included …
Antiquated UI/UX design
Little to no mobile experience
Long file upload times
Limited functionality
Zero adhoc reporting options
3-month long upgrade processes
Limited integration options
Bad documentation
Lackluster support that cost extra $$
These are great reasons to hate any technology yet alone the platform on which your job is based, which is usually the case with L&D and the LMS. However, these problems don't exist with EVERY platform. Some have pretty UIs. Some have awesome support. Some have mobile access.
Even if you're LMS doesn't have any of these challenges, there is still 1 GLARING issue with the technology as a whole …
The LMS provides an antiquated experience that doesn't meet the needs of the modern worker.
The problem isn't the technology. The problem is the experience. We've all seen the Bersin 'Meet the Modern Learner' infographic. Here's a version of the same info I use in many of my presentations.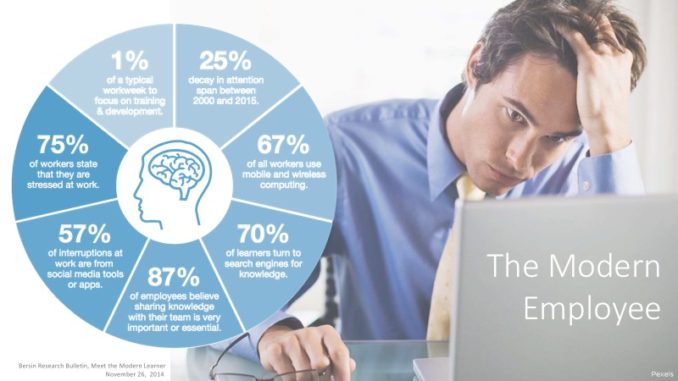 L&D strategy has failed to keep up with the always-changing workplace, and the LMS is the ultimate representation of this failure. Regardless of role, people are time-starved and expectation-rich. As the half-life of skills continues to plummet, people need help keeping up. However, they don't have the time (or desire) to step away from their work for lengthy periods of time to get that help. They need the learning opportunities to come to them – not the other way around.
This is where the LMS will always fall short. People don't need to access your LMS to do their jobs. They don't have time to sign up for courses or complete eLearning modules whenever something changes. Sure, courses are still an important part of the L&D puzzle, but they should be a much smaller piece in today's workplace. The "time and place for learning" mentality on which the LMS is based does not fit with today's employee. 
It's time for L&D to rethink their strategic and technological tactics and find ways to fit learning alongside the work. Of course, this is often much easier said than done. After all, someone spent A LOT of money on that LMS (plus content). Maybe the LMS is part of a larger HR toolset. How can you just get rid of it without massive risk? I'll be exploring this theme in a few upcoming content pieces, including:
It's Time to Rethink the LMS @ ATD International Conference & Expo (Monday, 05/22 – 3pm ET)
How to Escape Your LMS – upcoming article in Learning Solutions Magazine (date TBD)
I'm interested to hear your thoughts and experiences with the LMS. Do you actually like your LMS, or do you also think it sucks? Would you dump it tomorrow for something better if you had the option?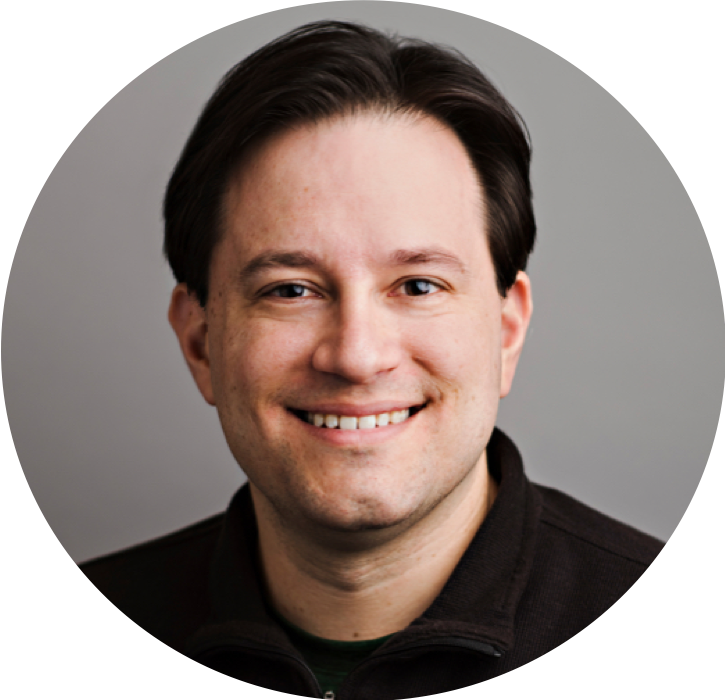 JD Dillon is one of the most prolific authors and speakers in workplace learning today. He has spent 20 years designing learning and performance strategies for respected global organizations, including The Walt Disney Company, Kaplan, Brambles, and AMC Theatres. JD is the founder of LearnGeek and Chief Learning Architect with Axonify.