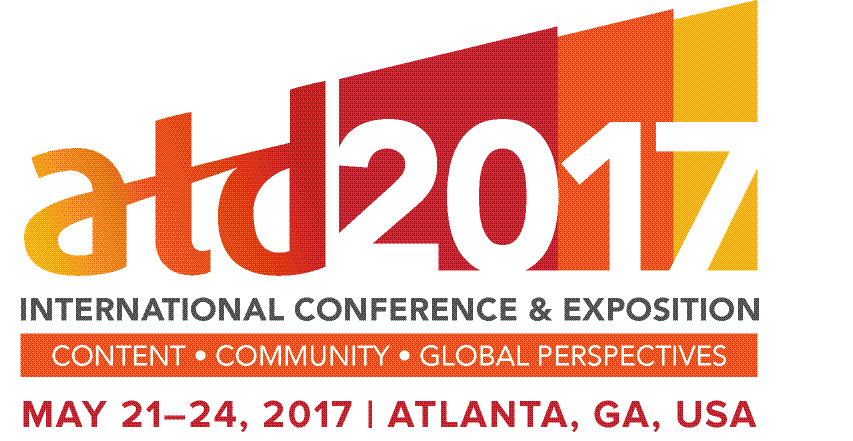 The annual ATD International Conference and Expo was my first foray into the L&D industry conference world several years back. To say it was overwhelming would be an understatement. I had been a casual L&D pro for most of my career to that point and had just decided to aggressively pursue this field prior to attending. ICE helped me realize just how BIG the L&D community really is. It showed me that, to be successful long-term, I had to get out of my organizational bubble and engage with other people who were solving the same problems I had. It changed everything about how I did my work.
I'll once again be heading to ICE in Atlanta this May. Sure, my reason for attending has changed over the years as my L&D role has evolved. Nonetheless, this conference remains a critical activity in my work life. While we may not do the same things in our roles everyday, I believe ICE can be just as impactful for you as you continue to grow as an L&D pro.
Here are 5 reasons why I wholeheartedly believe you should attend the ATD International Conference and Expo next month. Be on the lookout for my detailed conference agenda post later this month!
---
#1 – Meet EVERYONE in L&D
OK, maybe not EVERYONE … but a good percentage of the L&D field will be represented among the 10,000+ participants. That person who wrote that book you really liked … they'll be there! That vendor you've always been curious about … they'll be there! People from that company you hope to work for some day … them too! ICE can be a career-altering networking opportunity for every attendee, as long as they do their homework and have clear objectives in mind to get the most out of their 4 days.
I have several friends and peers I only see in-person once a year at ICE. It's a great opportunity to connect, catch up and share experiences. At the same time, I make an effort to not just hang out with people I already know. Lunchtime at ICE can yield amazing conversations and new opportunities that you didn't even know you were looking for.
If you're planning to attend, be sure to build networking time into your conference agenda. It's very easy to lose yourself in the sheer volume of sessions by trying to see everything. Believe me – the conversations you have in the hallways can be just as if not more powerful than the scheduled presentations.
#2 – Keep up with the latest learning solutions
Have you seen the expo exhibitor list? There are 422 companies scheduled to participate as of today. No, you can't have 422 meaningful conversation in 3 days. And no, you may not be in the market for a new platform or service right now. However, one of the more challenging tasks for an L&D pro can be keeping up with the changing world of learning solutions. ICE represents a great opportunity to see what's coming next from the partners who help you better help your people every day. Rather than just rely on marketing emails and webinars, dig in and get hands on with the newest technology.
Speaking of SUPER COOL learning tech, Axonify will be among the 422 companies that want to chat with you. I hope you'll carve out a few minutes while you navigate 2 football fields worth of cool learning stuff and come say hello at Booth #2430.
#3 – Gain an international perspective
30% of those 10,000 participants are typically from outside the US. ICE provides a unique chance to access an international perspective on L&D, especially if you don't currently work on a global team. For example, did you know that mobile technology adoption is occurring much more rapidly outside the US? We don't have a choice. We must have a global perspective on our work to ensure we meet the needs of ALL of our people. If you have not yet fostered an international personal learning network (PLN), ICE is a great place for you to get started.
#4 – Make time to focus on your evolution
We make a living helping people do their jobs better, but we rarely make time to deliberately help ourselves get better at our own jobs. Stepping away from the day-to-day – even if just for a few days – can help you bring your personal needs into focus and lessen the overwhelming noise from the requirements of your latest project.
ICE is extremely well-suited to address this challenge due to its scale. If you're new to the field or just not quite ready to declare a professional focus area, you will likely benefit from the variety of sessions and content tracks available at ICE. You should DEFINITELY walk into the event with an agenda. However, the size of the event gives you a chance to sample from a variety of interests and determine what best aligns to your needs moving forward.
While you may not be able to completely disconnect, I recommend scheduling a set time to check back in with the office during any conference. Otherwise, you'll get sucked into email and lessen the value of your investment in ICE.
#5 – See me present x 3
Like you really need any other reason to attend … 🙂
I'll be delivering 3 presentations this year on topics ranging from learning ecosystem design to knowledge sharing to rethinking the LMS. But I'm just one of the hundreds of speakers who are excited to share our ideas and experiences with you. Take a look at the session listing and search for keywords that relate to the problems you're trying to solve (rather than just speaker or company name). You are bound to find something that makes the investment in time and budget worth it. And remember – a one-hour session is just the beginning of making connections that will help you improve results for your organization!
---
Have I convinced you? Will you be attending ICE? Why (or why not)? Why would you recommend ICE to a fellow L&D pro?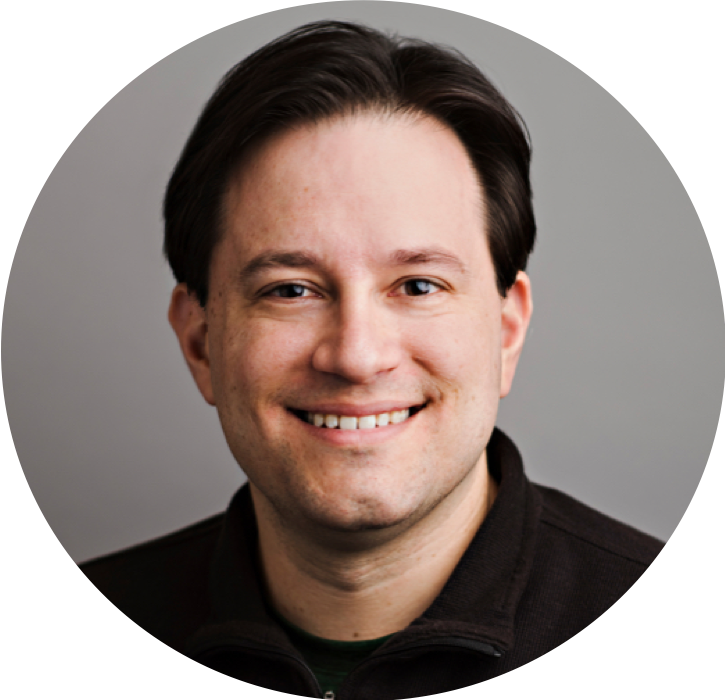 JD Dillon is one of the most prolific authors and speakers in workplace learning today. He has spent 20 years designing learning and performance strategies for respected global organizations, including The Walt Disney Company, Kaplan, Brambles, and AMC Theatres. JD is the founder of LearnGeek and Chief Learning Architect with Axonify.