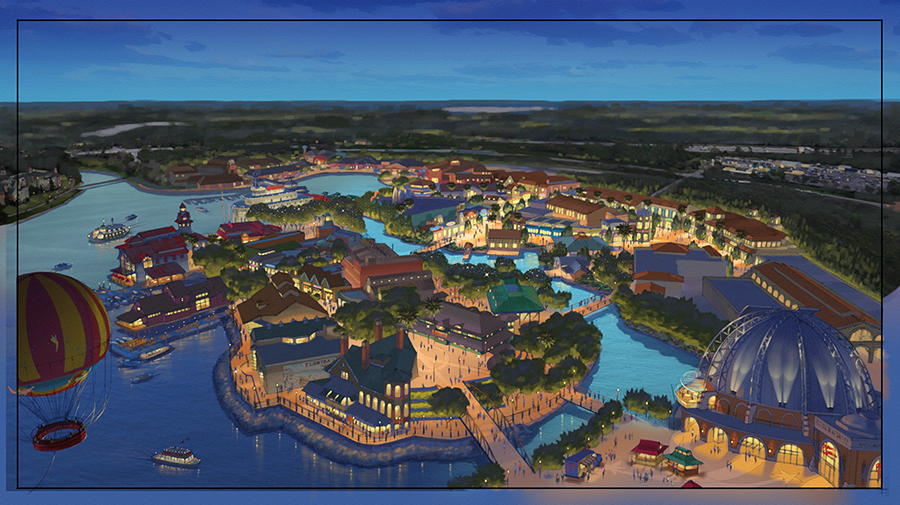 I always do my best to be helpful when the L&D community heads to Orlando. In the case of Learning Solutions, the conference is in my literal backyard – the Walt Disney World Resort. Given how BIG Disney property is (27,258 acres), the walkable Disney Springs (formerly Downtown Disney) is a popular after-hours destination for food, shopping and entertainment. If you haven't visited Disney in the past year, you may not be aware of the massive expansion this part of the property has seen.
Here are my quick recommendations for things to do at the new Disney Springs, including quick meals, fancy dining, drinks and desserts, nifty shops and other stuff to do. I've also listed a few AVOIDS to help you make the most of your extra time at the event.
---
Quick Meals
If you aren't up for a boxed conference lunch, Disney Springs is your best bet for a quick bite. Here are my 3 favorite quick service meal options.
The aforementioned Original 1762.

Earl of Sandwich
It's a sandwich shop, but a REALLY good sandwich shop! Don't be discouraged by the line that's always 30 people deep, as this place is a machine. I recommend the Original 1762 (aka the roast beef).
Wolfgang Puck Express
When I don't go to Earl for a quick meal, I go here. The Wolfgang option on the Marketplace (east) side of Disney Springs has the superior menu, larger dining room and excellent service. I especially enjoy their pizzas, pasta and salads.
Blaze Fast Fire'd Pizza
Speaking of great pizzas, Blaze is a newcomer in the Orlando area. If you're not familiar, it's basically Subway but for pizza and good. You can choose from their classic pizzas or make your own from an array of toppings. Like Earl, it's almost always busy but moves quickly.
---
Fancy Dining
Book ahead if you're looking to have a sit down meal at Disney, especially if you're bringing a group. Here are my 3 favorite "fancy" dining spots at Disney Springs, each of which still has reservations available for the week of LSCon.
Each floor of Paddlefish offers great views.

Paddlefish
This newly-opened spot isn't just the best seafood restaurant at Disney World. It's one of the best restaurants on property – period. It's pricey, but it's a GREAT seafood menu with features like lobster corn dogs and fresh oysters. I'm also told the entire drink menu is excellent. The interior resembles a modern cruise ship, a welcome change from the dated Fulton's Crab House that previously inhabited this space.

The Boathouse
This is your other seafood choice at Disney Springs. The menu has more of an American feel, but the quality and venue are still awesome. Tourists also enjoy taking rather expensive rides in their amphicars (car meets boat).
Morimoto Asia
Solid Asian fare in a classy environment. They also have a "street food" option if you're looking for something small on-the-go.
Extra Tip: If you're looking for additional "fancy" dining options, I suggest Jiko or Sanaa at Disney's Animal Kingdom Lodge, which is a 5-minute ride from the convention hotel.
---
Drinks + Desserts
There are plenty of options for late night drinks and dessert at Disney Springs. Here are 3 of the newer spots that top my list.
Can you spot this familiar idol at Jock's?

Amorette's Patisserie
Looking for a small but stylish dessert? This is your spot for eclairs, cookies, cakes and macarons. Not only does it taste good, but it looks super fancy too.

Sprinkles
West coasters will likely know Sprinkles. Great cupcakes. Great cookies. And they have a cupcake vending machine. This is now the prime small dessert stop at Disney Springs. But watch out, because this place can get quite a line on busy evenings.
Jock Lindsay's Hangar Bar
Every Indiana Jones fan should stop into this bar. Not only are the drinks themed to the film series, but memorabilia from the movies, including the headpiece from the Staff of Ra, is also hidden throughout the building.

Extra Tip – If you stop by the shop at Ghirardelli, you can grab a FREE chocolate square sample. Only 1 flavor is available, and it varies by season. But it's a yummy, small, FREE option if you need something sweat after dinner. 
---
Nifty Shops
Are you expected to bring home a few souvenirs from your time at Disney World? Here are a few suggested spots among the dozens of retailers at Disney Springs.
Maybe the best character at Disney World?

Marketplace Co-Op
This is my favorite spot for "neat" Disney merchandise. The Co-Op space hosts a set of rotating merchandise shops with more specialized character and park items. For example, you can custom print your own phone cases. You can also purchase Disney-themed travel items, including luggage and passport holders. Looking for Haunted Mansion plates and glasses? They're here too!

Coca-Cola Store
You can meet the Coke Bear! Sure, you can also buy piles of Coke merchandise and sample flavors from around the world at their rooftop bar, but did I mention that you can meet the Coke Bear!?!?!?!?!
Chapel Hats
It's just a hat shop, but it's always packed. They have plenty of styles from which to choose and are known to host dance parties with their customers to make the shopping experience even more fun.
World of Disney
It's literally the world's largest Disney gift shop. If you need something Disney, it's probably here.
Extra Tip: The Shop Disney Parks app lets you buy items that were previously exclusive to theme park visitors. So, if you can't find an item in-person at Disney Springs, check the app for items that are available behind the gates.
---
Stuff to Do
Looking to burn a few hours during the conference but not into shopping? Here are 3 other things to do across the street from the hotel.
The fan-favorite Diablos from La Nouba.

Cirque du Soleil La Nouba
I've seen this show 7 times, and it still doesn't get old. It's a bit more individual act-focused as compared to other more thematic Cirque shows, especially those in Vegas. You can typically get tickets day-of, and there are no bad seats in the theater. AND, it was recently announced that La Nouba will close at the end of 2017. So this may be your last chance to catch this offering from Cirque!

Splitsville Luxury Lanes
Up for a few frames? Splitsville is a high-end bowling alley that also serves food and drinks. It's not a huge space, and the prices are what you'd expect on Disney property, but it's a good time for a group looking for a few hours of entertainment plus a decent meal.
Street Performers
Disney has massively upped their street performer game as part of the property expansion. You're sure to pass at least 15 live musicians of various genres as you stroll Disney Springs in the evening. There are also a few gimmick acts out and about, including living statues and magicians.
Extra Tip: It's not right across the street, but Pirates Cove Adventure Golf is located just a few minutes away at the Crossroads Shopping Center and offers plenty of class, low-tech putt putt excitement!
---
AVOID!!!
Here are 3 spots that just aren't worth your time or money, especially now that Disney Springs has so much more to offer.
Portabello Country Italian Trattoria
This is likely the worst Italian restaurant in Orlando, and that's saying something. The food is generic. The service is so-so. And the location is nothing special.
Planet Hollywood
This place was bad before the refurbishment. Now that it has finally re-opened, it's still bad. The menu is pedestrian – like a more expensive TGI Fridays. The decor is unfinished. Unless you're a milkshake addict, avoid this giant gray globe.
DisneyQuest
The indoor interactive theme park that never really was. DQ will finally meet its end in July, when it will be replaced by the NBA Experience. Until then, DQ just isn't worth it unless you have a sense of nostalgia for the place or really REALLY love old arcade games.
---
What are your favorite Disney Springs spots? What do you plan to do on Disney property during your Orlando trip for Learning Solutions?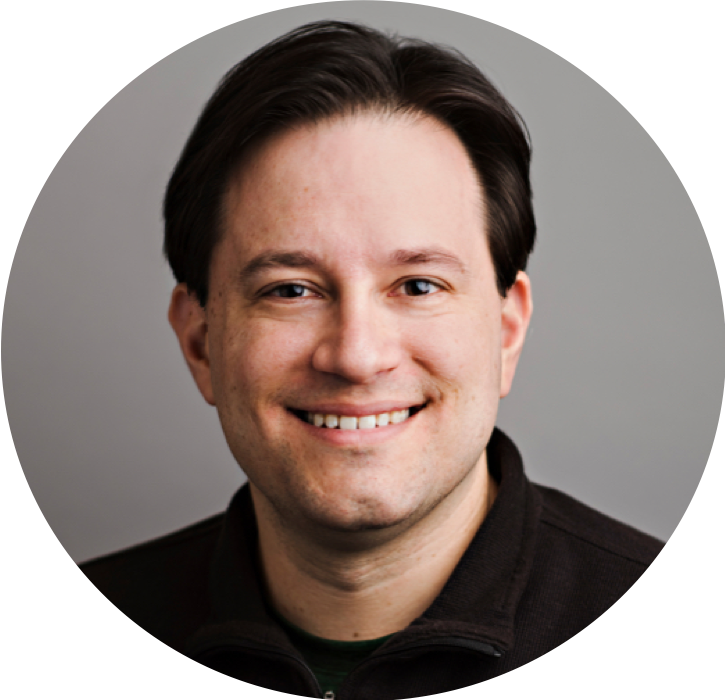 JD Dillon is one of the most prolific authors and speakers in workplace learning today. He has spent 20 years designing learning and performance strategies for respected global organizations, including The Walt Disney Company, Kaplan, Brambles, and AMC Theatres. JD is the founder of LearnGeek and Chief Learning Architect with Axonify.