Vegas … Again … I didn't leave the MGM for an entire week during DevLearn in November. I don't see this visit going much different. But that's enough about the location. Let's talk about the good stuff that I'll be doing next week during ATD TechKnowledge 2017.
This is my 3rd year on the program advisory committee (PAC) for TK, and it's been great to see the event evolve over the years to address the changing needs of our industry. Beyond identifying great session and workshop content, we've been able to explore new, engaging experiences in the Disrupt Room. The trend continues this year with interactive discussions and demonstrations that truly set TK apart from other L&D events.
I'll be facilitating 2 Disrupt sessions this year: an open discussion on workplace knowledge sharing and a show/tell on modern collaboration tools. I'll also be delivering a concurrent session on the use of behavioral analytics to improve learning outcomes. On top of these activities, I'll be supporting the Axonify team as part of our sponsorship and expo presence. Be sure to stop by!
I hope to find my way into a few sessions here and there. I'll also be front and center for each of the keynotes. Here's my planned agenda for the week, including my 1st choice sessions as well as an alternative and recommended session for each time slot.
---
Wednesday, 01/11
7:15am | Newcomer's Orientation (as part of the TK PAC)
8:00am | The Fallacy of 'Impossible' (Mick Ebeling – GS1)
9:30am | Axonify Solutions Tour: Modernizing Your Learning Ecosystem (Carol Leaman – W14EXD)
10:15am | Making Microlearning Work at Work (Carla Torgerson – W104)
11:30am | xAPI Showcase (Megan Torrance – DISRUPT1)
12:30pm | LUNCH
3:00pm | Collaborative Design Studio (Brian Dusablon, Sarah Gilbert, Becca Wilson – DISRUPT2)
4:15pm | GO VIRAL! Activating Knowledge Sharing Behaviors at Work (ME! – DISRUPT3)
I'll be facilitating an open discussion on best practices to help people access and share valuable knowledge in the workplace.
5:15pm | Expo Reception
Evening plans TBD …

---
Thursday, 01/12
8:00am | Big Data and Leadership: Creating Meaningful Experience with Analytics and Information (Rahaf Harfoush – GS2)
10:00am | Making Future-Focused Platform Decisions with xAPI (Rob Houck + Megan Torrance – TH104)
12:15pm | LUNCH
2:15pm | Collaboration Tool Showcase (ME! + Rick Lozano – DISRUPT5)
A few friends and I will showcase sharing tools we're using to get our work done. I'll be focused on Slack for virtual collaboration. 
3:30pm | Providing Agile Learning Opportunities in the Age of Google (Katie Bradford + Dorin Shen – TH403)
4:45pm | 1 Million Data Points: Using Behavioral Analytics to Improve Learning Outcomes (ME! – TH500)
I'll be presenting a case study on the use of behavioral data to improve content design and delivery as part of an adaptive learning approach. 
Evening plans TBD …
---
Friday, 01/13
8:30am | Small Bites: Learning for Learners on the Go (Ray Jimenez – FR104)
9:45am | Accessibility: Designing Learning Experiences for All (Brian Dusablon – FR200)
11:00am | Social Business Imperative (Clara Shih – GS3)
Quick lunch then back to Orlando …
---
Will you be attending TK this year? What are you most excited to see? Be sure to say HELLO if we run into one another in a session – or hallway – or casino.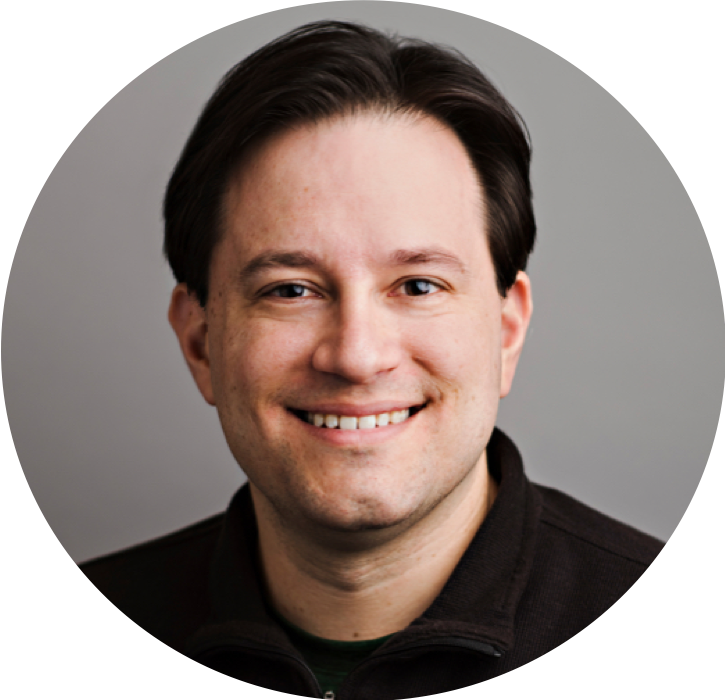 JD Dillon is one of the most prolific authors and speakers in workplace learning today. He has spent 20 years designing learning and performance strategies for respected global organizations, including The Walt Disney Company, Kaplan, Brambles, and AMC Theatres. JD is the founder of LearnGeek and Chief Learning Architect with Axonify.