I've never quite understood the need to wrap personal reflection around the holiday calendar, but why fight the trend? With 2016 coming to a close, I think we can all agree that it's been a sucky year. Like epic levels of HORRIBLE in so many ways. But it couldn't have been all bad, right?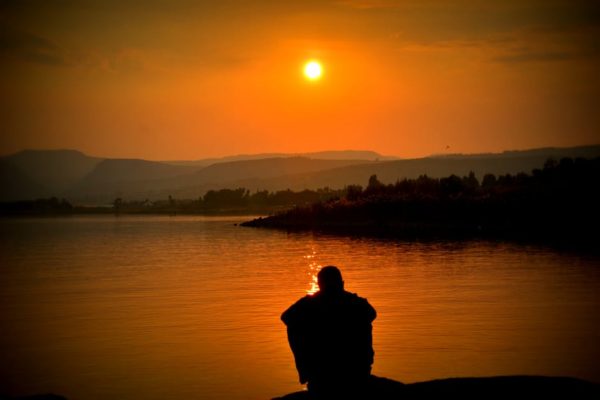 While my work continues through the holidays, I'm setting time aside for that oft-overlooked personal reflection. After all, 2016 has been a VERY different year for me professionally. I joined Axonify as team member #61 in February, leaving the corporate world for the tech startup life. I was able to get a bit more strategic in my industry efforts now that I'm not limited to just nights and weekends (he said as he wrote this blog post on a Saturday afternoon). And I traveled … A LOT … at least for me.
In the spirit of working out loud, here's a summary of my 2016 plus a few insights I picked up along the way.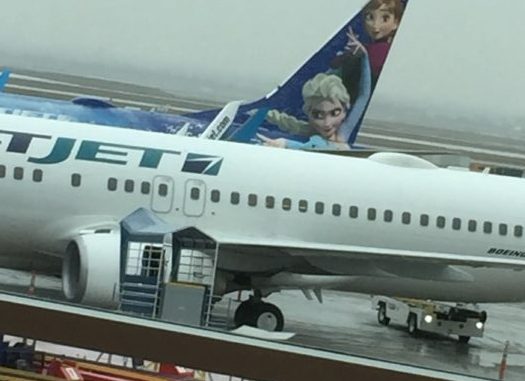 53,503 Miles
I left my home in Orlando for 20 trips this year, mostly related to work. I traveled on 47 different airplanes to locations across North America.
Virgin America is an entirely different class of airline. I highly recommend them if you're heading to/from the west coast. I only hope they retain their focus on the customer experience after the Alaska Airlines acquisition that just went final.
Keeping your belt fastened while seated – even if the sign is turned off – is solid advice based on my experience with sudden, violent, did Thor just land on the roof of the plane turbulence.
Springfield-Branson National Airport in Missouri is currently my favorite airport. Park right outside the terminal. 10 gates. No security lines. It's a welcome relief from the tourist travel hub that is Orlando.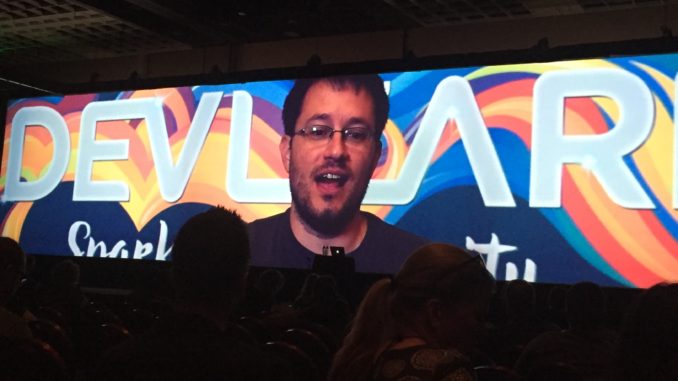 15 Conferences
In addition to industry standards and old favorites (TK, ICE, LSCon, Training, Learning, DevLearn), I added a few new events (FocusOn, CLO Symposium, ATD Core 4) to the schedule this year, including a few outside the core L&D realm (AGC, Sunshine Expo).
Can someone please bring a conference to the Pacific Northwest? Seattle? Portland? I'd like a reason to visit.
Few things are as validating as presenting the basics of microlearning to a group of loss prevention specialists.
The eLearning Guild's Learning Solutions Conference remains my favorite. Just the right size and variety of topics to make it a great networking experience.
"I'm the opposite of Ruth Clark," a perspective I shared during my keynote at Learning DevCamp, may be the strangest thing I said during a presentation this year. But it's still pretty accurate.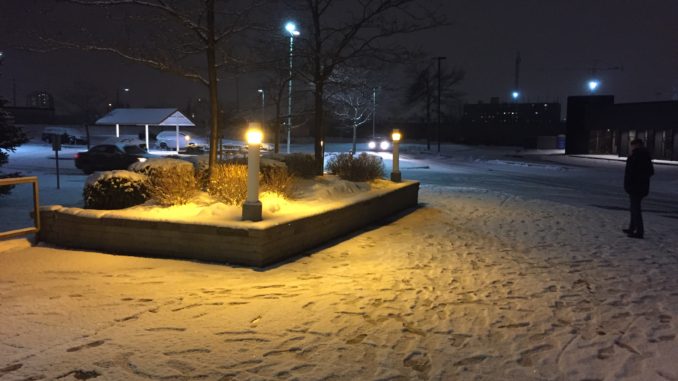 21 Cities
Las Vegas, Jacksonville, Hollywood, Denver, Fort Lauderdale, Austin, Alexandria, Salt Lake, Springfield, Dayton, Dallas, Kansas City, Tampa, Scottsdale, New Orleans, Chicago, Los Angeles, Toronto … and of course Waterloo.
Uber is always better.
Las Vegas is just not my town.
How did I go to Austin and end up eating at In-N-Out?
I miss having a well-defined community identity, which I have never found in Orlando. It's always great to escape the tourist life and revisit the concept of "local."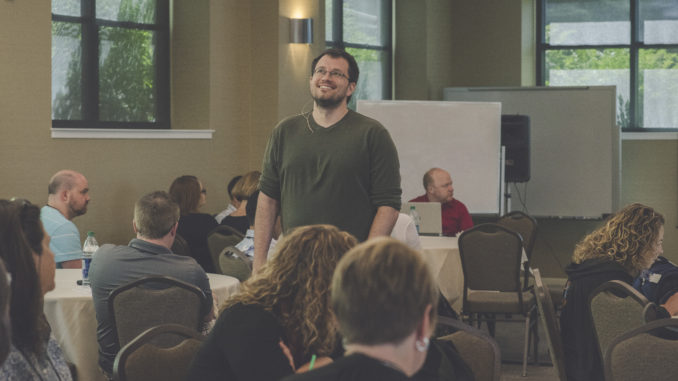 35 Presentations
I facilitated concurrent sessions. I hosted webinars. I delivered keynotes. And I led my first pre-conference workshop. All told, I tripled my presentation activity from 2015.
It's all about the story and practical examples. Leave the theory at the door.
Our industry has a hard time balancing proven impact with flashy trends. Sometimes, you have to lean into the trend (microlearning) to bring people's attention to the proven impact (right-fit support and business results).
The most important part of a presentation is what happens AFTER the presentation, but we too often fail to continue the discussion.
Pexels.com is my high-quality representative image best friend.
102 Posts
My 63 personal blog posts this year more than doubled the total content on this site. Add 11 Learning Solutions Magazine articles, 18 posts for the Axonify Blog and several other industry publication entries. I spent a lot of 2016 writing.
5 reasons your employees aren't sharing their knowledge is the most-read post in the brief history of my Just Curious Learning Blog.
This site recorded 23,000+ pageviews this year from readers all over the world, more than double the total from 2015.
I'm still amazed that anyone takes the time to read anything I write.
Short-form writing is a great way to reflect and share, but I'd like to explore more in-depth, long-form stories next year.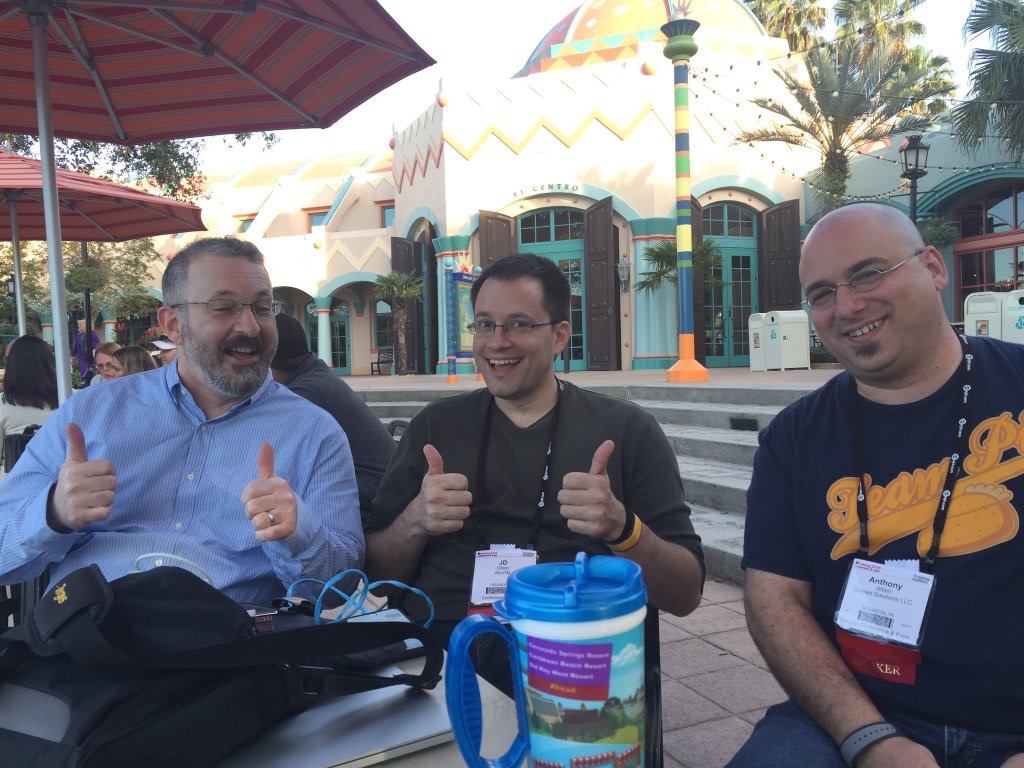 Many Many Conversations
I guested on several podcasts. I met an unknown number of people during my travels. I conference called, Skyped, and Google Hangouted. And I tweeted … 9,000+ times. The best part of working in this field is still the opportunity to share and collaborate with smart, diverse people.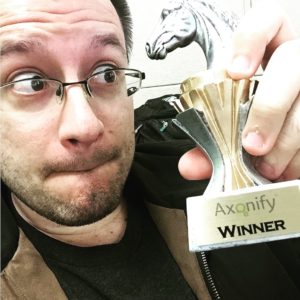 1 Role
I went to an interview for an L&D position in the financial services industry a few years ago. The interviewer, a senior HR manager, asked me why I chose this profession. I answered "I like to help people do what they do better." She wasn't satisfied with that answer. I wasn't pleased with her attitude. You'll notice that I've never worked in financial services, at least directly.
This year reinforced the WHY for me again and again. With Axonify, I help underserved frontline employees do a variety of things better, from staying safe on the job to providing excellent customer service. In my volunteer work, I help job seekers improve their networking skills. During my extra time, I share my ideas and experiences to help people like me do this job a little better.
Now that I've spent some time looking back, it's time to look forward and figure out how I can best use my 2017 to get better at what I do. More to come on that story …
---
What about you? Besides all of the world-class bad of the past 12 months, how was your 2016? What new experiences resulting in personal learning? What challenges did you face that will make you better in 2017?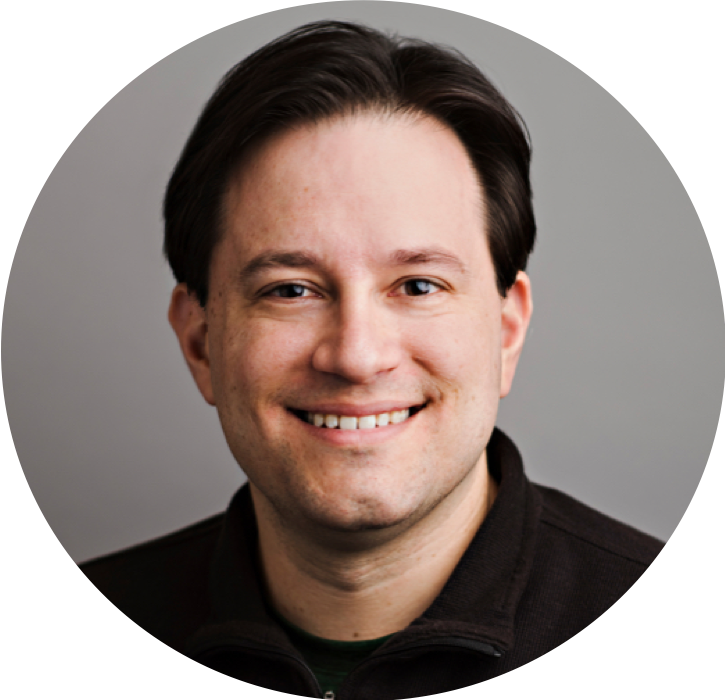 JD Dillon is one of the most prolific authors and speakers in workplace learning today. He has spent 20 years designing learning and performance strategies for respected global organizations, including The Walt Disney Company, Kaplan, Brambles, and AMC Theatres. JD is the founder of LearnGeek and Chief Learning Architect with Axonify.