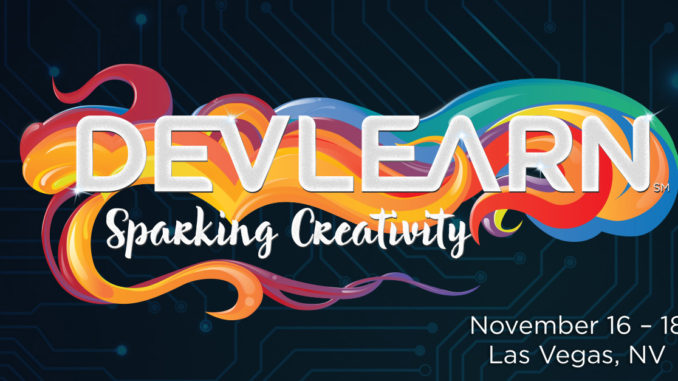 It's time for buffets, pressure-sensitive minibars and wandering through a casino while looking for the elevator to your room. That's right – we're heading back to Vegas next week for DevLearn 2016!
If you couldn't tell from my previous post 6 OTHER things you can do while in Vegas for #DevLearn, this isn't my favorite event destination. Regardless, DevLearn is still one of the highlights of the L&D conference calendar, and I'm excited for a week of industry immersion filled with awesome programming and even better conversations.
I'll be presenting 3 times this year. On Tuesday, I'm leading a full-day pre-conference workshop explore the realities of knowledge sharing in the modern workplace. On Thursday, I'm facilitating a morning buzz session on the topic of adaptive learning. Finally, on Friday morning, I'm delivering a concurrent session on motivational and content strategy tactics that can drive workplace knowledge sharing. Busy week indeed!
When I'm not presenting, I'll be bouncing around between sessions and other work activities. My planned agenda for the full week is outlined below. As is usually the case, I probably won't attend everything as listed. But, this schedule gives me a place to start as I look to maximize my time with my peers. In addition to my 1st choice session for each time slot, I have listed my alternative as well as a recommended session from a member of my personal learning network (PLN).
I hope to cya in Vegas! Drop me a note if you plan to attend one of my sessions next week.
---
Monday, 11/14
I'll be working from Las Vegas and prepping for my sessions … Hit me up if you'd like to say HELLO!
---
Tuesday, 11/15
8:30am | Reimagining Your Organization's Approach to Knowledge Sharing (ME!)
I'll be leading a full-day discussion on workplace knowledge sharing and posting my materials online shortly after!
Evening plans TBD …
---
Wednesday, 11/16
7:30am | Morning Buzz: Learning and Performance Ecosystems (Marc Rosenberg + Steve Foreman – MB09)
SUGGESTED: Gamification in Learning (Anders Gronstedt – MB13)
8:30am | The Magic of Storytelling and Learning (Penn Jillette – GS01)
10:00am | Collaborative Learning in a Cognitive World (Dawn Jaglowski – INN101)
10:45am | Investigating Performance: Using Your Data Effectively (Janet Laane Effron + Sean Putman – 103)
ALT: Using Simple Game Mechanics to Increase Retention (Ken Murray – 110)
SUGGESTED: Performance is More than Support (Lisa Minogue-White – 108)
11:45am | LUNCH
1:15pm | Coke's Strategy: Shifting 60,000 Employees from Training to Performance Support (Doug Teachey + Peter Teruya – 214)
ALT: Using Technology to Produce Learning Transfer and Sustainable Change (Art Kohn – 205)
SUGGESTED: From Content Creation to Content Curation: An Emerging Critical Role (Marc Rosenberg – 201)
3:00pm | Learning and Performance Ecosystem Showcase – Problem, Process, Solution (Steve Foreman – 306)
ALT: Making Your Instruction Learnable (Patti Shank – 311)
SUGGESTED: Communities of Practice – A Cornerstone of Social Learning (Jane Bozarth – 301)
4:15pm | Why New Realities Require New Narratives (Maxwell Planck – GS02)
Evening plans TBD …

---
Thursday, 11/17
7:30am | Morning Buzz: Adaptive Learning (ME! – MB24)
I'll be facilitating a conversation about the real definition and value of adaptive learning.
8:30am | Creativity and Problem-Solving at Pixar (Tony DeRose – GS03)
10:45am | The Experience Economy – How Learning Resonates (Sarah Clarke – 414)
ALT: Wearable Learning – Connecting People to Capability (Diogo Julio + Vidya Krishnan – 405)
SUGGESTED: eLearning Dirty Secrets – Our Worst Examples (Sarah Gilbert + Shawn Rosler – 411)
12:00pm | LUNCH
1:15pm | Dreaming of Electric Sheep – The Future of Learning (Julian Stodd – 503)
ALT: Ethical Considerations for Using Learner Performance Data in Training (Megan MacDonald – 506)
SUGGESTED: A Practical Guide to 70:20:10 with the Five Moments of Need (Conrad Gottfredson + Christopher King – 504)
3:00pm | Designing Accessible Learning Experiences (Panel – 612)
ALT: Gaming Away the Leadership Gap (Cary Harr + Kelly Monahan – 601)
SUGGESTED: Engaging Modern Learners – When to Push and When to Pull (Jennifer Hofmann – 611)
4:00pm | DemoFest
5:30pm | #lrnchat LIVE!
---
Friday, 11/18
7:30am | Morning Buzz: Staying Connected When Working Remotely (Laura Payette – MB31)
8:30am | Go Viral! Activating Everyday Knowledge-Sharing Behaviors – At Work (ME! – 705)
We'll focus on motivational tactics and content strategies that can drive knowledge sharing in the workplace.
10:00am | The Future of Learning is Spelled SMS (Jamie Good – 806)
ALT: Building Social Learning with Social Media at Work (Susan Genden – 804)
11:15am | Adaptive Content, Context, and Controversy (Karen McGrane – GS04)
Quick lunch then back to Orlando …
---
What's your schedule look like for DevLearn 2016? Be sure to say HELLO if we run into one another in a session – or hallway – or slot machine.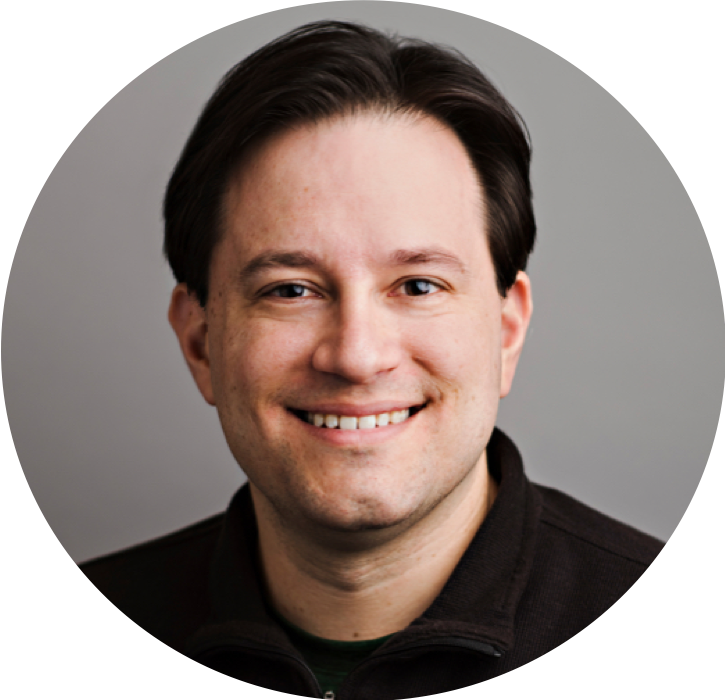 JD Dillon is one of the most prolific authors and speakers in workplace learning today. He has spent 20 years designing learning and performance strategies for respected global organizations, including The Walt Disney Company, Kaplan, Brambles, and AMC Theatres. JD is the founder of LearnGeek and Chief Learning Architect with Axonify.