Anderson Cooper is coming! ANDERSON COOPER IS COMING! As far as keynote sessions go, this is one I'm actually quite excited to see – especially given the timing with everything ELSE he's dealing with on the job nowadays.
Learning 2016 will mark my first time at a Masie event – despite the fact that I live 5 minutes away from the regular venue at the Walt Disney World Resort. Feedback from past participants has ranged from "awesome" to "interesting," and I'm excited to attend an industry event that is designed to break the typical mold when it comes to L&D conferences.
In addition to attending, I will also be presenting on behalf of Axonify as part of the Supplier Showcase. We'll explore the components of a modern learning ecosystem and demonstrate how the Axonify Knowledge Platform is helping organizations bring ideas like shared knowledge, gamification, adaptive learning and continued reinforcement to life with amazing results.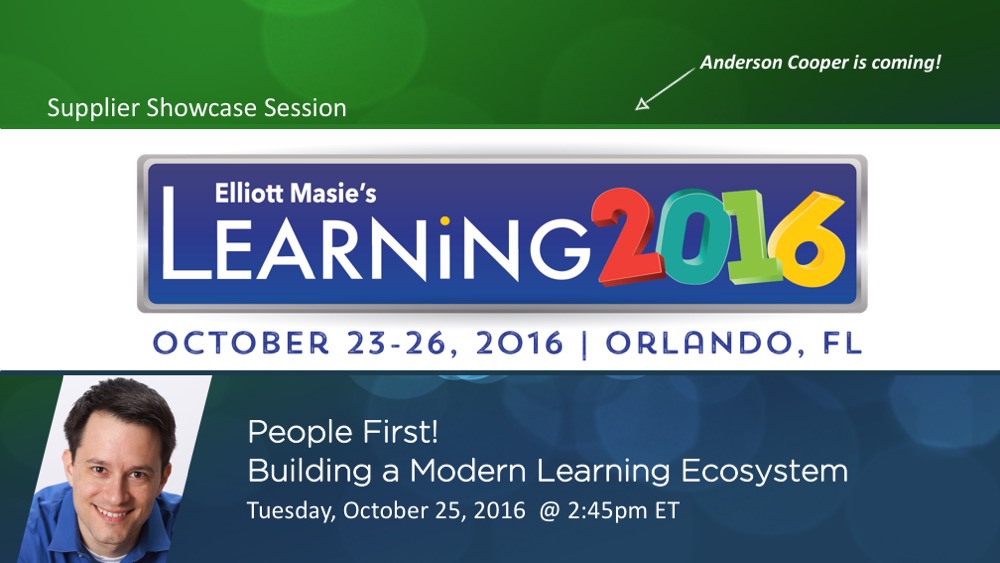 As usual, I have sifted through the schedule of activities in advance to share my theoretical agenda for the event. In addition to my primary session selection for each time slot, I have listed a few alternates. It's always good to go into a busy industry event with a plan A, B, C … and maybe a D.
My session selections are based on core themes I am exploring in my day-to-day work, including:
Leveraging data to drive adaptive learning and performance experiences
Engaging the disconnected employee within a distributed workforce
Taking engagement and gamification to the next level
Let me know if it looks like we'll cross paths during Learning 2016! And, since this event is in my literal backyard, feel free to throw any Orlando/Florida/Disney questions my way.
---
Sunday, 10/23
7:30pm | Opening General Session (Elliott Masie)
---
Monday, 10/24
7:00am | Breakfast
8:00am | Using Brain Science to Make Learning Stick (102)
9:15am | Personalized Learning: The Great Disruptor (211)
10:30am | General Session: Anderson Cooper
12:15pm | Lunch
1:45pm | Reinventing Retail through Mobile Learning (315)
3:00pm | Learning Systems from CLO Perspectives (403)
4:30pm | General Session: Tiffany Shlain
Evening plans TBD …
---
Tuesday, 10/25
7:00am | Breakfast
8:00am | The Bleeding Edge of Learning Technology: Buzz vs Reality (504)
9:15am | General Session: Scott Kelly
11:15am | Mobile Learning for Performance at Macy's (671)
12:15pm | Lunch
1:30pm | Co-Creating Learner-Centric, Brain-Friendly Events (750)
2:45pm | People First! Building a Modern Learning Ecosystem (860)
This is my Supplier Showcase session described at the start of this post!
4:00pm | General Session: George Takei
Evening plans TBD …
---
Wednesday, 10/26
7:30am | Breakfast
9:00am | Packaging Curated Micro-Learning Content (900)
10:15am | General Session: Nigel Paine
And that's a wrap …
---
What's on your GOTTA DO list for Learning 2016? Drop me a note to let me know if I'll see you there!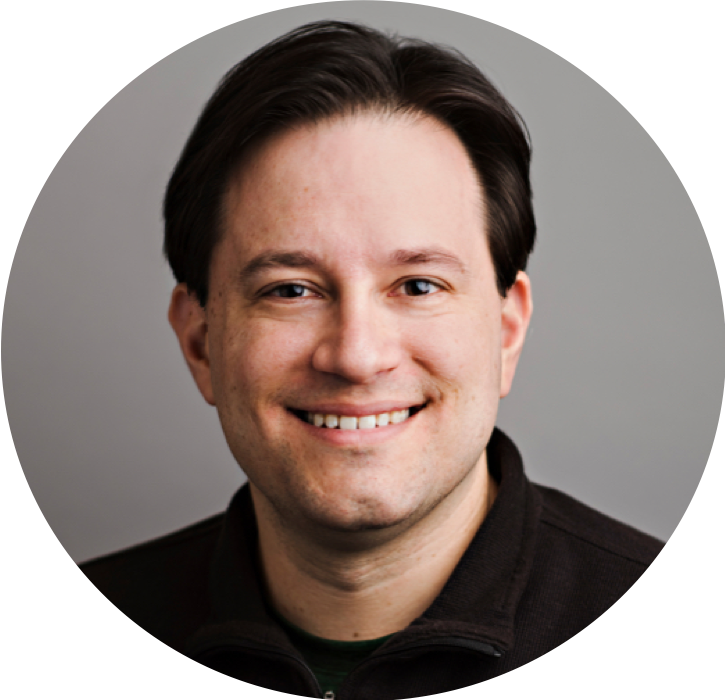 JD Dillon is one of the most prolific authors and speakers in workplace learning today. He has spent 20 years designing learning and performance strategies for respected global organizations, including The Walt Disney Company, Kaplan, Brambles, and AMC Theatres. JD is the founder of LearnGeek and Chief Learning Architect with Axonify.