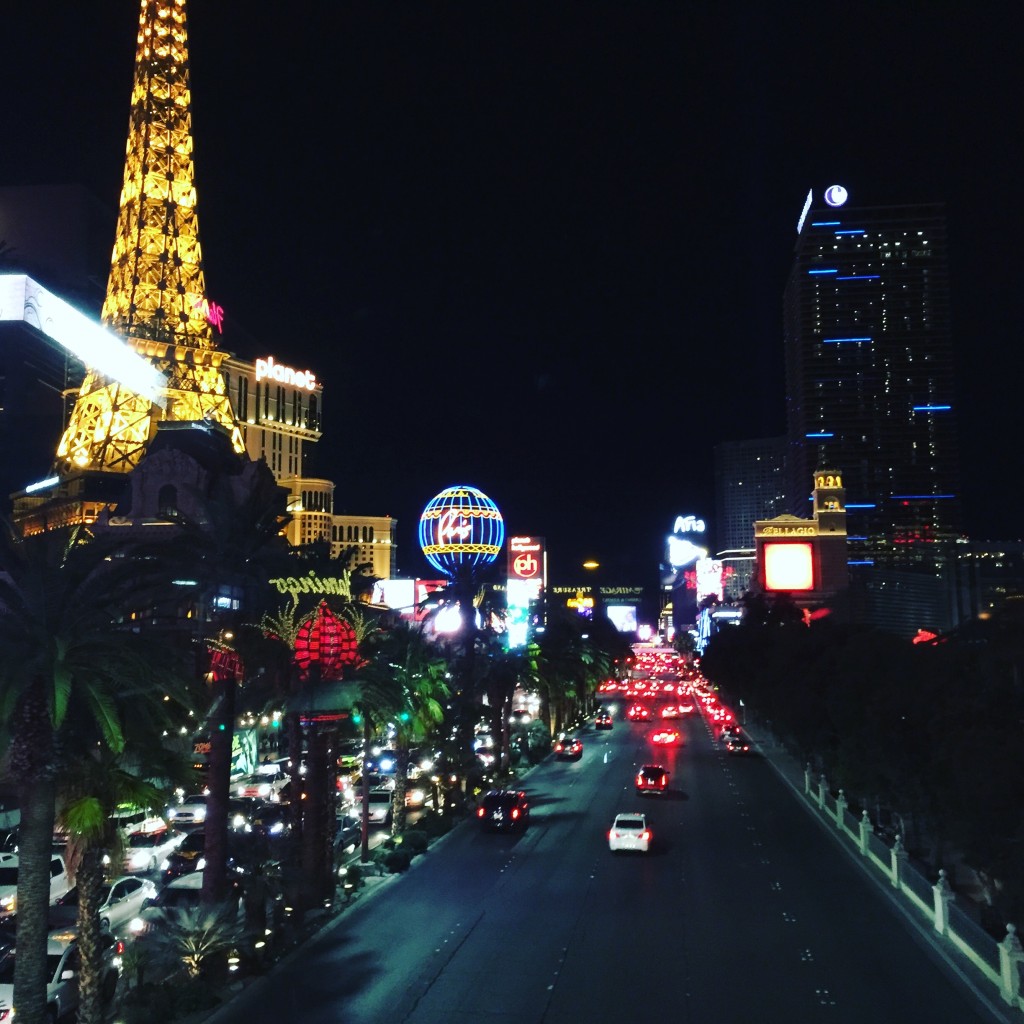 You could get the impression that I like Las Vegas based on the fact that I'm in town 2 or 3 times every year for work stuff. You would be wrong. Nothing against the town or the people, but I'm just not a "Vegas person." However, now that they have hockey, that could very well change in the coming years. That said, I'll be back again in November for DevLearn 2016 as well as in January for ATD TechKnowledge 2017. Can someone please just schedule an L&D event in Seattle? Just once? Pretty please?
The folks at the eLearning Guild recently published their 6 Top Things to Do at the MGM Grand to assist DevLearn attendees with their planning. It's a solid list of the touristy stuff you can check out without venturing too far from the conference hotel. But it got me thinking … What about the people like me who aren't really "away from the office" (work lives wherever wifi exists) and don't quite dig the Vegas vibe? What cool stuff can we do without throwing down lots of time and money?
So … Here's my not-so-serious list of 6 OTHER things you should do while in Las Vegas for DevLearn 2016!
---
Count the Alans
I was determined to count the Elvis impersonators dotting the Vegas strip during my first visit. I quickly realized this to be an antiquated notion. Elvis is still plenty present, but he's not the best act in town when it comes to Vegas "characters." I now count Alans – as in Zach Galifianakis' character from The Hangover. Not only is the concept hilarious and well-suited to the location, it's typically a darn good costume. If you're lucky, you can even spot an Alan sitting on a tiger (you know, because they stole Mike Tyson's tiger in the movie). So, if you find yourself wandering the strip during your visit, challenge your friends to a game of Count the Alans!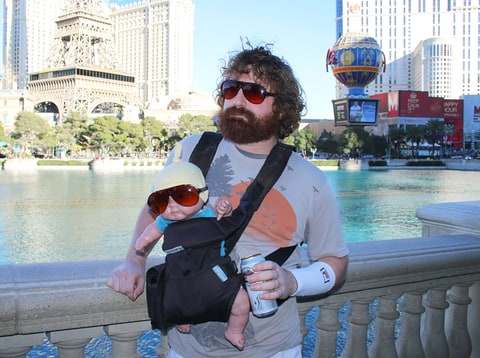 Breath in the Aria
The most frequent comment I heard from Vegas pros upon my first visit was "the Aria has really good air." I thought it sounded strange too, but it's so true! Even the newer, fancier hotels on the strip make you walk through smoke clouds as you navigate through casino floors towards the things you actually want to do – like get to your room. Not the Aria. Their filtration system is top notch. So, if you're looking for a hotel/casino in which to hangout and NOT get asphyxiated, check out the Aria.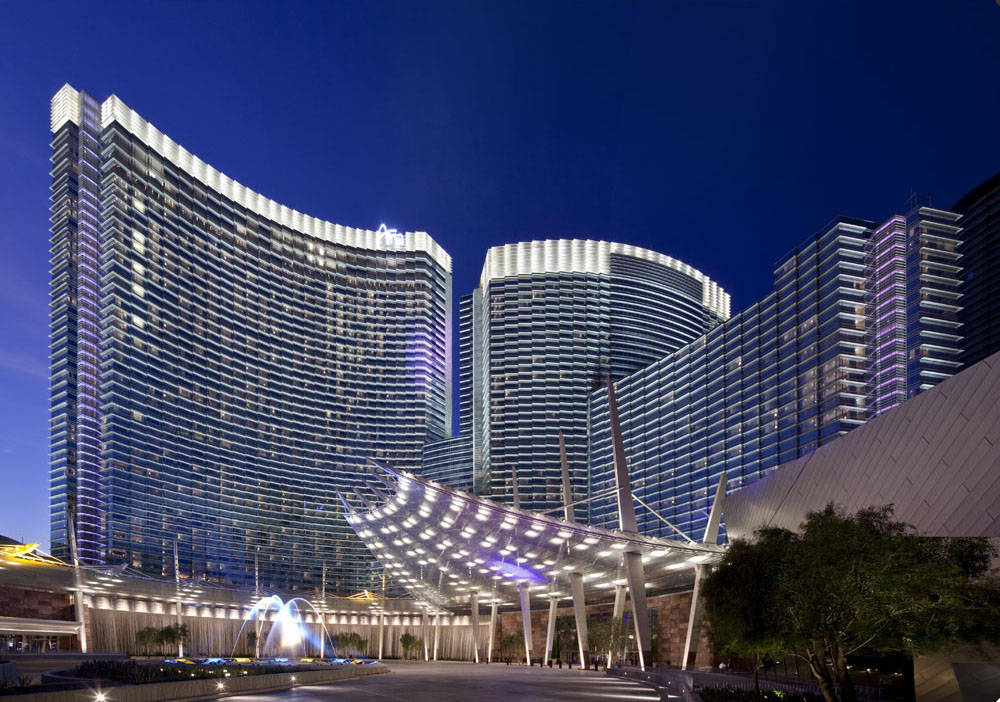 Play 'Late Night / Early Start'
If Count the Alans wasn't your game, try out Late Night / Early Start! The best time of day to play this particular game is about 6am. Wander through a casino and look for people who are noticeably having bad luck. Then, based on their chip count, dress and general behavior, try to determine just how long they've been sitting at the table. Did they get up early to get a head start on the gambling crowd (you know, because they have a system)? Or have they been there for the past 8 hours trying to win it all back? I didn't say it was a HAPPY game, but it can be an interesting delve into a very real part of the Vegas reality.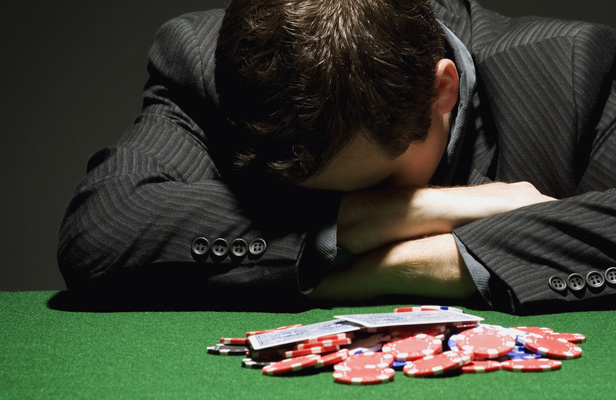 Ask a Cab Driver about Uber
I have never experienced a good cab ride. I have never experienced a bad Uber ride. That sums up my opinion on the whole ride sharing conflict. Let's be honest. If the taxi industry was willing to innovate, they would have done the whole Uber thing years ago. But they didn't, and now they're paying for it.
Vegas is by far the most contentious town I've visited during the war for your transportation dollars. During my last trip, my group used both taxis and Ubers, and we inquired with both drivers about the other service along the way. Each obviously touted the benefits of their own services, but the cab driver was SUPER frank and downright mean to Uber. I didn't really agree, but it was certainly a hilarious rant. So, if you want some insight into the ride-sharing battle, take a cab (I'm sorry) and ask about Uber. Throw Lyft into the conversation for bonus points!
Find the Hidden Pizza
There's secret pizza in Las Vegas. I'm serious. There's actually a place called Secret Pizza in The Cosmopolitan! No signage. Off the beaten path. Pizza. I'm told the pizza quality improves if you accidentally stumble across the spot rather than get directions and easily find it. But who doesn't like secret pizza?!?!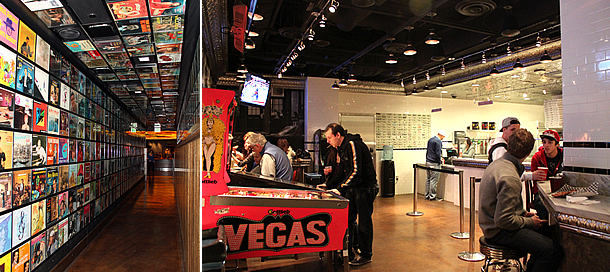 Pull a 'Clark Quinn'
I had an extra night during my first Vegas trip and wasn't sure what to do with my time. So, I turned to the conference app and crowdsourced some ideas. While I did end up wandering the strip with a peer group, the most memorable suggestion came from the Quinnovator:
Go to the gift shop. Buy a book. Lock yourself in your room and read.
I'm sure Clark knows about digital books, but it's still a funny sentiment nonetheless. So, if you really aren't a Vegas person, why not pull a 'Clark Quinn' and call it a night – no matter what time it is? Here's a list of the best books set in Las Vegas if you'd like to keep your reading activity on-theme.
---
Are you a "Vegas person?" What other interesting activities would you recommend for those of us who aren't quite into it?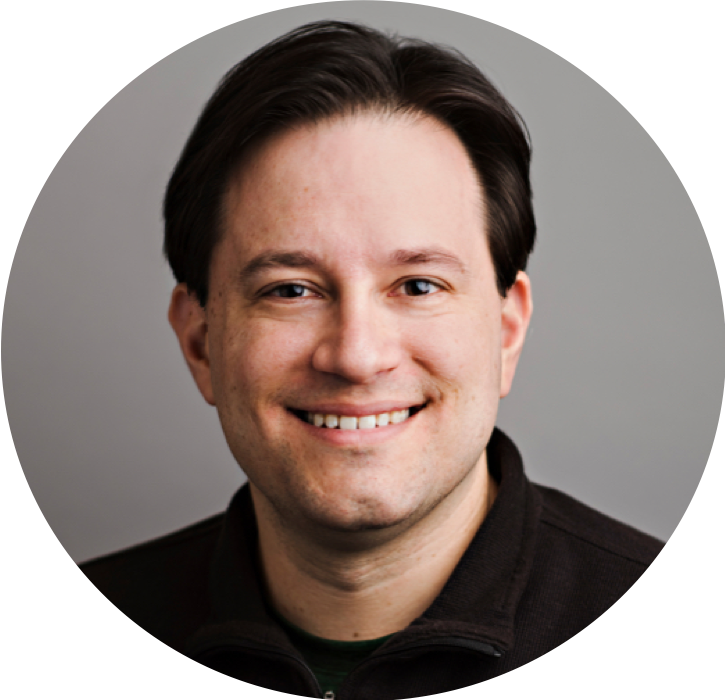 JD Dillon is one of the most prolific authors and speakers in workplace learning today. He has spent 20 years designing learning and performance strategies for respected global organizations, including The Walt Disney Company, Kaplan, Brambles, and AMC Theatres. JD is the founder of LearnGeek and Chief Learning Architect with Axonify.