What's the deal with Blab?
I had been asking this question of Blab users over the past few months as I noticed growing stagnation within the platform. Founder Shaan Puri answered my question on Friday when he shut Blab down permanently. He shared his reasoning via Medium post, citing poor content quality and low active use while recounting the highlights and lowlights of Blab's 2-year existence.
I can't say I disagree with Shaan's decision. Most of my limited Blab time was spent participating in L&D Talk, a daily one-hour program hosted by Brent Schlenker. We had actually had several recent conversations about finding a new platform for L&D Talk. Blab was still the easiest way to engage multiple people in virtual conversation. However, the app's limited popularity made it difficult to publicize content. Functionality also hadn't improved in month's, making it more difficult to justify Blab as a place to invest time and resources. It just felt like the excitement was gone, and it looks like we were right.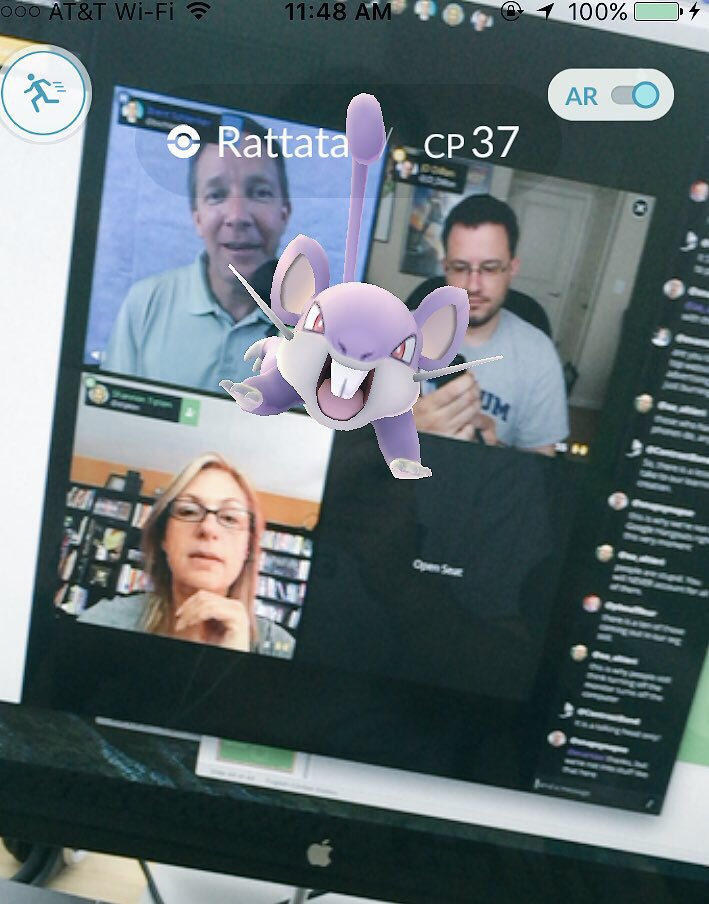 A recent L&D Talk Blab on the rise of Pokemon GO …
Starting tomorrow, L&D Talk (weekdays @ 11am ET) moves to YouTube via Google Hangouts On Air. YouTube doesn't offer as many social capabilities as Blab, but its by far the most ubiquitous and easily-promoted shared streaming application today.
The demise of Blab doesn't just create logistical challenges for folks who had come to rely on the platform for personal and professional reasons. It's an opportunity to learn what does and doesn't work when it comes to modern social technology. Live streaming isn't going anywhere, and growing real-world application is making video an increasingly-viable way to support workplace learning. Blab's failure provides practical insight into vital considerations for using technology to connect people so they can share knowledge and experience.
Here are a few lessons I'm taking away from the rise and fall of Blab.
---
We have to be ready to change tools NOW.
Blab isn't the only app I'll be deleting from my iPhone this month. I'm still reeling from the loss of Sunrise thanks to cannibalization by Microsoft. These stories remind us that users must be ready to jump ship IMMEDIATELY within a constantly-shifting ecosystem of applications. Rather than become reliant on specific functionality within an app, we must establish foundational behaviors that can be applied across similar tools as needed.
At work, we should foster and leverage these behaviors to inform our technology strategies. Otherwise, we create massive change management struggles that result in the need to continuously train people on technical stuff, a near-silly proposition given the ubiquity of advanced technology nowadays.
Good content is hard.
"Most live streams suck." That was Shaan's big reason #1 for shutting down Blab, and again I can't disagree. If you ever clicked around the selection of live Blabs, most of what you would find was random people talking about stuff no one else really cared about. Even Blabs that were a little more interesting, timely or well-produced were still pretty self-indulgent and/or repetitive of other online content. Imagine how horrible it would be if we gave everyone on Earth their own TV show. It was pretty much that, and that sucked.
There's a reason you aren't YouTube famous yet. Creating quality content that people want to consume is hard. Millions of people have access to the tools necessary to unleash content upon the world. Yet very few break through due to the lack of unique, meaningful ideas. Chewbacca Mom is one of the more recent and non-political examples of live streaming gone viral. She didn't become famous because she used the tools in some magical way. She had something else – something undefinable – that made her content worth watching.
This is an important consideration when it comes to workplace knowledge sharing. Just because everyone CAN share ideas and experiences via enterprise technology doesn't mean they SHOULD. Again, would you give every one of your employees their own talk show? Nope! Curation strategies and right-fit technology must be applied to help you find the right people, ideas and experiences worth sharing for maximum organization benefit while avoiding the tendency to fall into a top-down, "I know what everyone needs" approach.
Modern software is an iteration game.
Technology is moving too quickly to let your tools remain stagnant for any period of time. Blab was only 2 years old, but within those 2 years streaming technology made considerable leaps. During the first year, the "always beta" approach of Blab was quite positive. New features and improved functionality became an almost weekly expectation. Then improvements slowed to a crawl. We not only noticed, but we started considering alternatives as a direct result.
Users expect constant improvements. They've grown used to it thanks to the ubiquity of technology and the subscription-like posture most apps take. Facebook is constantly adding and removing features to fight off competition. If Snapchat does something new, Instagram won't be far behind, giving users the option to switch back-and-forth to get the best possible capability. Think about it. How many apps have you invested so much time and money into personally that removing them would be a considerable blow? Its a pretty short list.
This mentality should carry over to the workplace. When making technology decisions, we should look for vendors that take an iterative approach to improvement rather than the dated once-per-year (if that) upgrade strategy of legacy enterprise software. This will help employees apply their familiar ability to keep pace with technology and reduce the need for awkward change management and technical training projects.
Live streaming is pretty passive.
Blab was unique because it let 4 people quickly jump into a virtual room while everyone else could watch and engage in side chat. 1 URL, no installation required. You could even leave the 3 guest seats open and let random people jump in. That was conceptually awesome but often awkward in execution, resulting in added moderation controls.
Regardless, Blab provided multiple options for active participation beyond just sitting and watching other people talk. Most other mainstream apps are considerably more passive, which caused us a bit of heartache when looking for a Blab replacement. Facebook Live and Periscope reduce participation to viewership (with a side of limited text chat). Google Hangout lets you do the multiple camera thing, but it requires a second URL (YouTube + Hangout) and user-specific invitations to get going. Other multi-participant tools are either more difficult to light up or require user accounts, thereby limiting your audience and increasing your production effort.
I won't necessarily miss Blab, but I will definitely miss the simplicity of activating a multi-participant online talk show at a moment's notice from any internet-enabled device. I hope there's another development team out there who will quickly take advantage of this gap and find a more sustainable way to make this concept work.
Users will take your tool wherever they want to go.
Blab ballooned to 3.9 million users in less than a year. Yes, only 10% were consistently active, but they spent more than 65 minutes per day on the platform. But, rather than using Blab to generate meaningful discussion, most people jumped on just to find people to talk to – about anything. That's a big lesson unto itself – one that Monkey Inferno is using to shift focus and build a new tool for consistent online "hanging out." You can build a tool meant to do one thing, but users are going to do whatever they want with it to find the most potential value.
I've seen this same lesson applied in the workplace, especially with social technology. You can tell people how to share their knowledge based on your well-crafted strategy, but employees are going to use the SAVE button however they can to get their work done. Therefore, we should be selecting technology and related strategies that fit within a desired framework but allow flexibility so employees can find new ways to gain value. Just as our technology should embrace iterative improvement, we must also constantly revisit our strategies to ensure we can keep up with and maximize potential innovations from across the organization.
---
Were you a Blab user? What tools will you now be using to share via live video? What do you think Blab got right? What did it get wrong?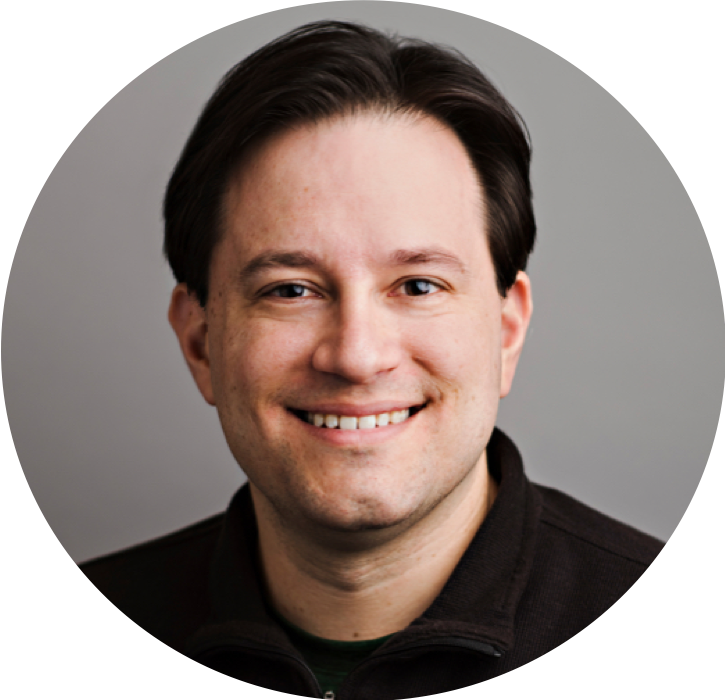 JD Dillon is one of the most prolific authors and speakers in workplace learning today. He has spent 20 years designing learning and performance strategies for respected global organizations, including The Walt Disney Company, Kaplan, Brambles, and AMC Theatres. JD is the founder of LearnGeek and Chief Learning Architect with Axonify.