The ATD International Conference & Expo is a big conference. Actually, let me try that again. ATD ICE IS A HUGE, CRAZY, ENERGIZING, TIRING WEEK OF PROFESSIONAL EXCITEMENT AND FUNESS!!! Yeah, that describes it a little better. 10,000 attendees, 400 speakers, 300 sessions and an expo the size of 2 football fields … There's going to be A LOT to do in Denver this year.
To get the most out of #ATD2016, you need a plan. Of course, your plan will be unique based on your reason(s) for attending, but its always a good idea to learn from those who have attended in the past. This will be my 7th ICE in the past 10 years, and I've picked up a few tips along the way.
Here are 5 suggestions for making the most of #ATD2016 …
---
#5 – Build your agenda BEFORE you arrive
Later on this list, I'm going to tell you not to stress out about attending every session. The best way to not stress out about sessions is to setup your agenda BEFORE you get to Denver. Take a few hours – maybe the plane ride – and identify your preferred sessions in each time slot. Don't just pick 1. Don't just pick 2. Pick 3 – for EVERY slot. Popular sessions will hit capacity up to 15 minutes before scheduled start. Be ready to go to your backup's backup when necessary. This will also help you jump between sessions if your selection isn't quite what you expected. Yes, you can get up and leave. It's your time.
When making selections, don't just rely on session descriptions or presenter names/companies. Do some extra online research about the presenter. Do they regularly share content on this topic? Do they appear to have industry credibility? Maybe they have a few presentation examples online so you can get a sense of their style? Doing this extra homework will help you maximize your time during the event.
#4 – Bring extra battery power
I use my iPhone for everything during a conference. Twitter. Evernote. iMessage. Conference app. Everything. My battery is usually dead before lunch. That's why I carry a Mophie Powerstation. It can bring my iPhone from 0 to 100% 3 times on a single charge. I just plug it in when I sit down in a session and let it do its thing. Yes, the event will have charging stations, and there are plenty of wall outlets. But why waste your time sitting in a corner waiting for your device to charge when there's so much to do?
#3 – Sit with people
This should be easy for L&D people, right? Talking to people is a big part of our job. I'm still amazed when I see people walk into a half-empty session room only to sit as far away from others as possible. Use these extra moments to meet new people, share your story and make valuable connections. If you're attending with your work team, be sure to spend some time away from them. Eat lunch with people you don't know. Ask the person sitting next to you at the charging station (because you ignored tip #4) what they do and why they're attending. Remember – the most valuable parts of an event like this aren't the scheduled sessions. They're your fellow attendees!
#2 – Plug into the backchannel
The hashtag is #ATD2016. Use it to plug into the event backchannel starting … NOW! Plenty of L&D pros (like me) are already tagging their tweets and engaging in event conversation – weeks prior to arriving in Denver. The backchannel can also help you stay updated with event changes and other interesting opportunities. If you're not already a Twitter user, this is a great reason to give it a try. Some of my favorite insights and extra resources come from fellow participants as they tweet from their sessions. To help you get started, here are 5 learning pros you should be following via conference backchannels (including me).
#1 – Avoid the urge to run around
You (or your company) spent a lot of money so you could attend this conference. You're also taking valuable time away from the job to focus on your professional development. Naturally, you want to make the most of the opportunity and attend as much stuff as possible so you can bring new ideas back to your organization. Conventional wisdom says you should hustle to get to as many sessions as possible and visit every vendor on the expo floor. I disagree with conventional wisdom. Yes, you should definitely prioritize your agenda (tip #1) and do what's necessary to get to your preferred activities. However, don't just blindly run from room to room, ignoring everyone in your path. Look around. Glance at people's badges as you walk. If you recognize someone or notice they are from an interesting organization, stop and say hello. If a slot doesn't include a session of interest, use the time to visit the expo when its less crowded. Make time before and after sessions to speak with the speaker and other attendees. Build in time for personal reflection – during AND after the conference.
---
This is just my first in a series of blog posts on #ATD2016. Next week, I'll share my personal event agenda as well as a few session suggestions.
Be sure to say HELLO if you see me at the conference. I'm always giving away free high fives! Be sure to stop by the Axonify booth in the expo and join me for Escape Extinction! 4 Ideas for Restoring Relevance to L&D on Tuesday, 05/24 at 3pm.
---
Do you have any #ATD2016 tips? Will this be your first time attending? What are you most looking forward to? Share your thoughts via comment below, and have a great time in Denver!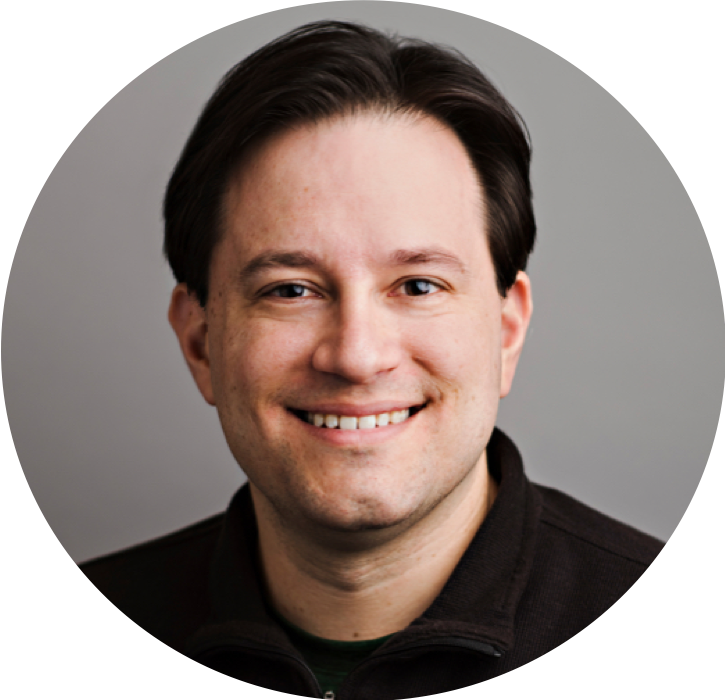 JD Dillon is one of the most prolific authors and speakers in workplace learning today. He has spent 20 years designing learning and performance strategies for respected global organizations, including The Walt Disney Company, Kaplan, Brambles, and AMC Theatres. JD is the founder of LearnGeek and Chief Learning Architect with Axonify.