I've spent the last 2+ weeks reflecting on my experience at the Training 2016 Conference & Expo in Orlando, Florida. Needless to say, my predetermined agenda didn't go quite as planned – but for plenty of good reasons. While I'm not going to "review" the event, I must say that it was a pretty good show overall. Yes, holding the event in my backyard (aka The Walt Disney World Resort) is a major bonus, but I also found the mix of content and experiences to be an improvement as compared to previous years' conferences. Kudos to Training Magazine and everyone who supported the event.
Here are a few of my Training 2016 reflections …
---
Pixar Guy …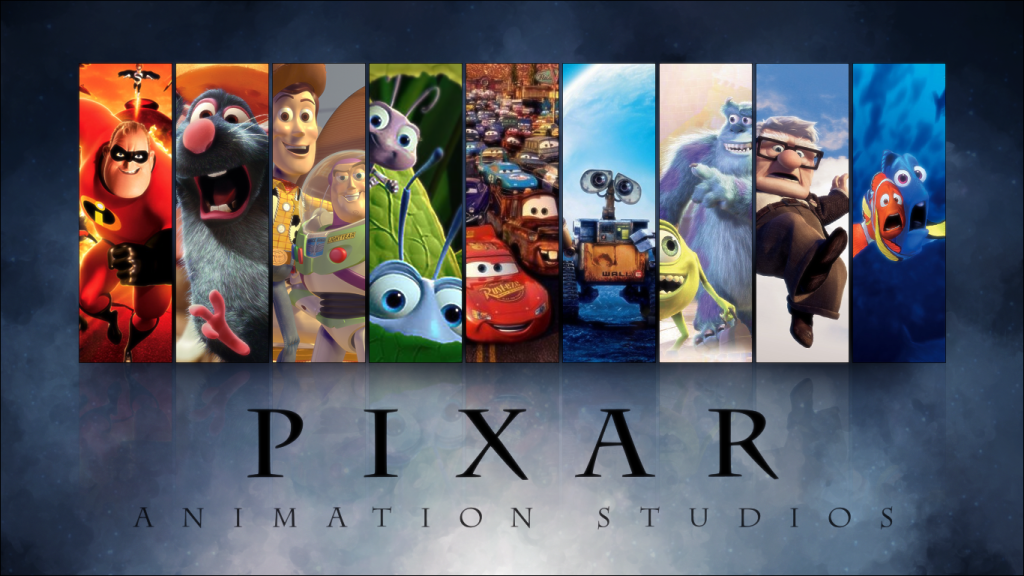 That's really all you needed to say to get me interested in the keynote lineup – Pixar guy. Every conference attempts to boost registration with their keynote selections, and Training 2016 was no different. We heard from Greg Gage (brain mechanics), Apollo Robbins (perception and influence), Jay Shuster (creativity at Pixar), and Welby Altidor (creativity at Cirque du Soleil).
I have watched Greg's popular TED Talk "How to control someone else's arm with your brain" plenty of times, and Apollo is a regular on Brain Games (available on Netflix).  While it was fun to see their "experiments" play out in person, I was particularly interested in Jay and Welby given their work within 2 of the world's most publicly-creative organizations. I have read, listened to, and watched stories as told by Pixar's brain trust over the years, but it was especially interesting to hear from someone a bit deeper in the creative trenches. While the bulk of the presentation appeared to be canned (as indicated by the lawyerly intellectual property warning on slide 1), Jay did a good job of weaving his personality and experiences into the story of how Pixar sustains its creative edge. Well done, Pixar guy!
The event organizers did a good job of providing an engaging series of keynote presenters with topics that related to the L&D world and therefore allowed participants to draw their own inspiration without requiring the dots to be connected for them. I must also admit that I prefer the short, stacked keynote scheduling (2 presentations back-to-back early during the first 2 event days) as opposed to the standard early day 1 (medium popularity), early day 2 (big name, full room), end of day 3 (most people have already left) setup.
---
A new role …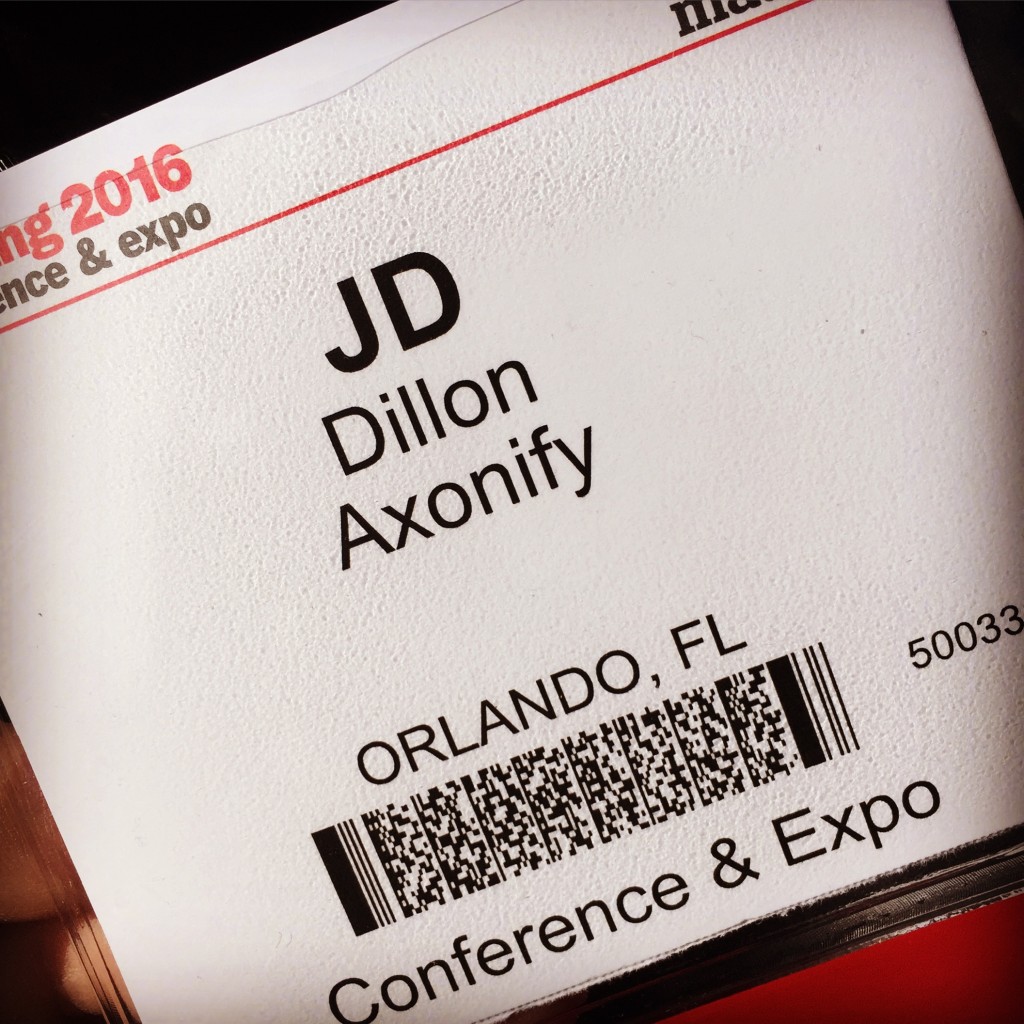 This was my first "public appearance" as a member of the Axonify team. In fact, the first day of the conference was my first day on the job. Pretty good way to get started, right?
Training 2016 provided me with an immediate opportunity to start exploring the industry piece of my new role. For the first time in my career, I wasn't an active practitioner seeking out new approaches while swapping stories along the way. I was an L&D professional – with a practitioner's perspective – who was enabled to really dig into other organizations' challenges and potentially provide solutions – whether they be ideas, past experiences, or cutting-edge technology. I also shared the details of my new role with peers and gained their perspective on how I may be able to support continued evolution within the field.
---
Trying new stuff …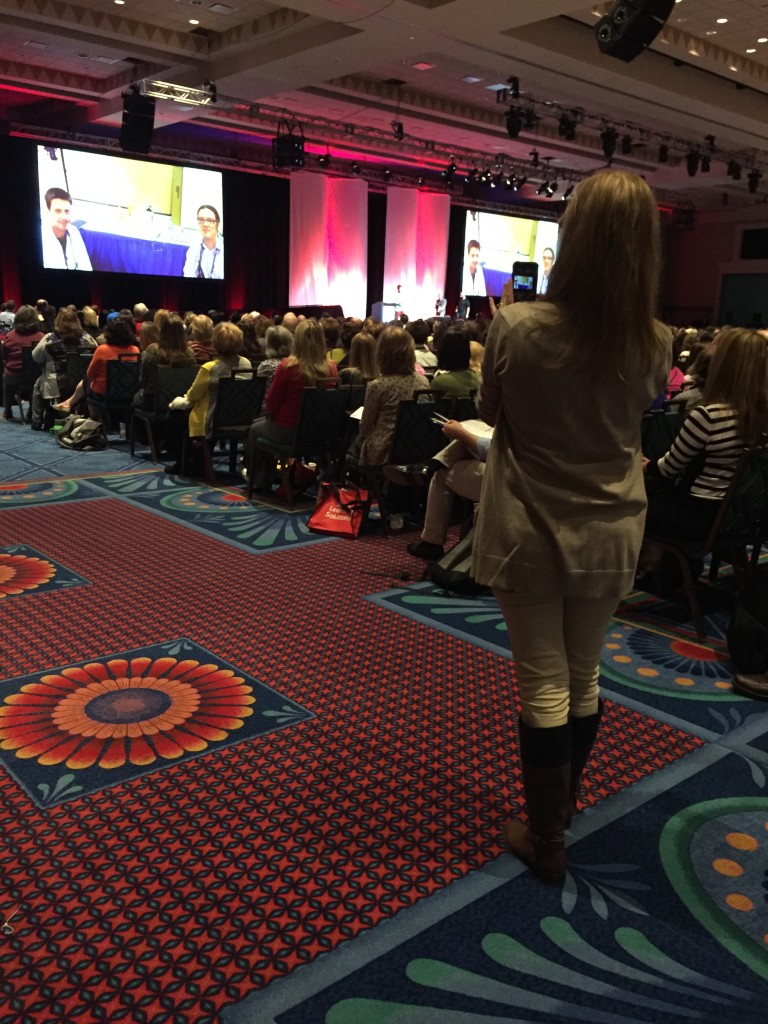 That's Shannon Tipton (aka Chief Learning Rebel) streaming a keynote presentation via Periscope. In addition to new activities provided as part of the formal event, I am always excited to see how participants will bring new ideas to life as part of their conference experience. While the technology has been readily available for a year+, this was one of the few times I've seen someone stream a live session – and I have yet to witness an L&D event organizer do it in an official capacity. Shannon – with a crew of helpers – also managed to stream her concurrent session live via Blab, conducting a brief Q/A session immediately thereafter.
With the ATD International Conference & Expo (aka the BIG SHOW) approaching in 2 months, I'm curious to see what new approaches may be applied to enable increased engagement, including for virtual participants via the backchannel.
Side Note – I also did a bit of streaming, but it was mostly ukulele fun with Jane Bozarth and Trish Uhl. 🙂
---
People …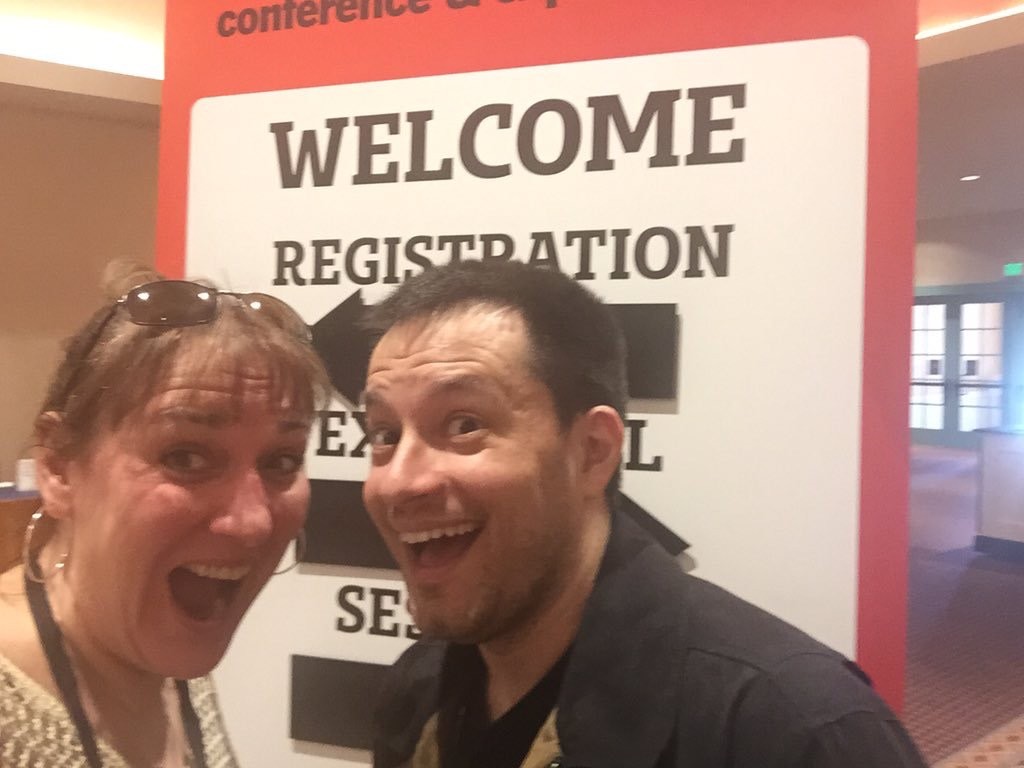 I was in the conference center for literally 25 seconds before I ran into Trish Uhl (moment captured above), and she was just the first of many friends I had the chance to spend time with throughout the week. These events provide an invaluable opportunity to deepen long-term virtual relationships. We get a few days to add the personality and context that often goes missing in Twitter, HipChat, Slack, Skype, and email exchanges.
We are a community of learning geeks who just want to help people do what they do to the best of their abilities – for the betterment of themselves, their organizations, and their communities. This idea motivates me every day in my work, and my passion is refreshed that much more when I can immerse myself within this community for a few days.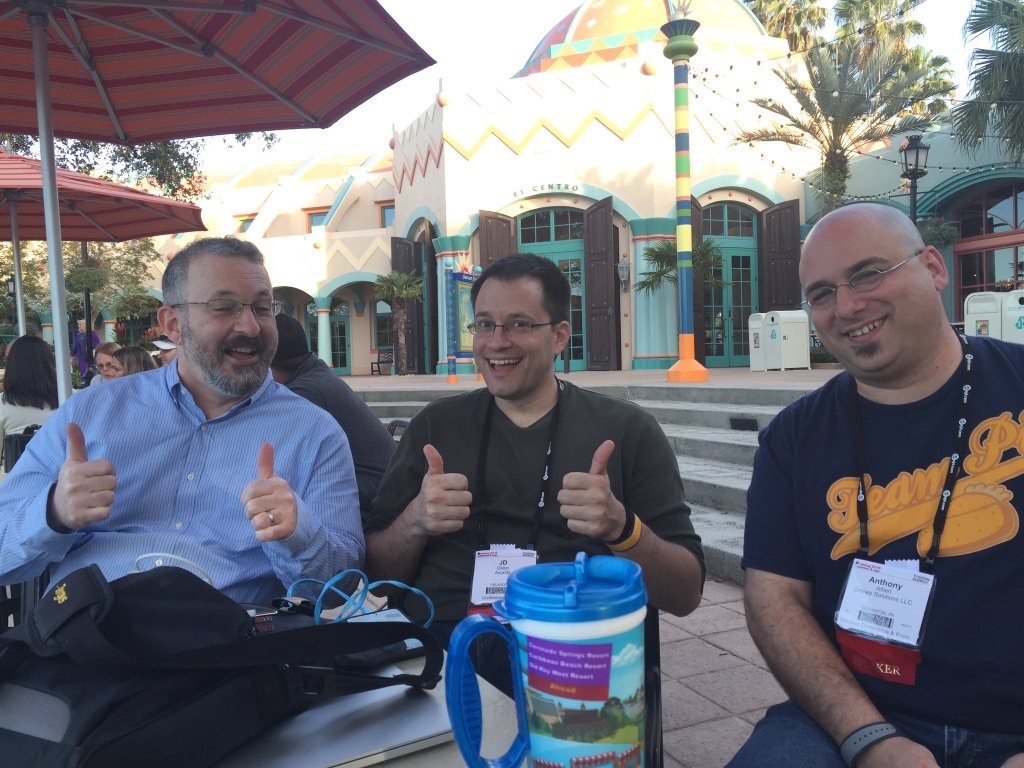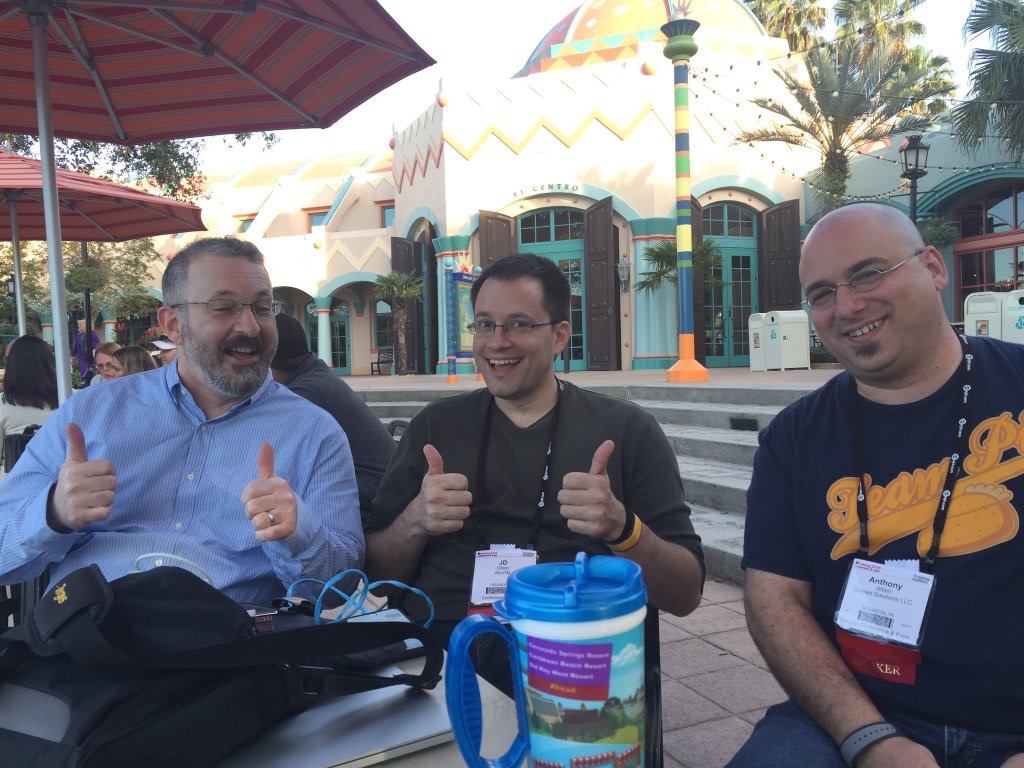 ---
Did you attend Training 2016? What did you think about the event? What were your main takeaways? Will I see you at #LSCon and/or #ATD2016?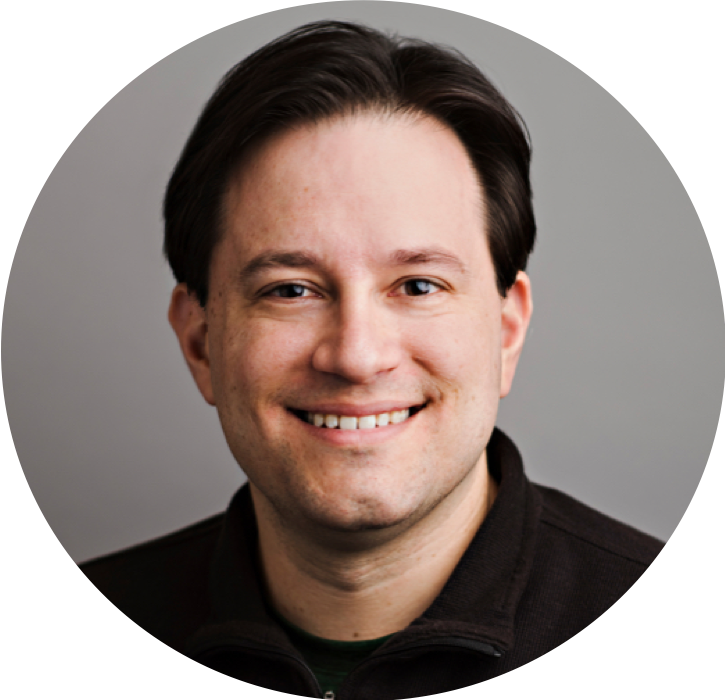 JD Dillon is one of the most prolific authors and speakers in workplace learning today. He has spent 20 years designing learning and performance strategies for respected global organizations, including The Walt Disney Company, Kaplan, Brambles, and AMC Theatres. JD is the founder of LearnGeek and Chief Learning Architect with Axonify.