March in Orlando means 3 things (for me anyway) …
I'm not much of a baseball fan, and plants continue to proactively campaign against any intention I may have of taking up gardening. Therefore, I'm all about LSCon this month. This is one of my favorite L&D industry events because …
It's just large enough to attract interesting content from a diverse group of people.
It's just small enough to allow for meaningful conversations between activities.
It's literally in my backyard.
The eLearning Guild always fosters an amazing sense of collaboration and community.
DemoFest + #lrnchat LIVE + Game Crawl = fun and differentiating event experiences
Now that the co-located Ecosystem event is fully integrated with Learning Solutions, I'm excited to hear what speakers and attendees alike have to say about how we can push our field forward to meet the needs of the continuously-evolving workplace. Oh, and Bill Nye the Science Guy!
As usual, I have prepared my personal conference agenda well in advance. The schedule below represents my LSCon … if I actually went to every activity as planned. Of course, I expect to deviate from this agenda as needed to make the most out of my 3 days. But, as I recommend to first-time attendees, it's always best to start with a plan. In addition to my primary session selections for each time slot, I have listed both an alternate as well as a suggested session, which is likely led by an awesome, respected member of my PLN. I am also scheduled to speak 3 times and will post a summary of my presentation themes (video, organizational culture, and virtual collaboration) later this week.
Let me know if it looks like we'll cross paths during LSCon or if you'd just like to get together and chat! And, when you stop by the expo, be sure to visit my team at the Axonify booth.
---
Wednesday, 03/16
7:30am | Morning Buzz: Neuroscience and Learning (Margie Meacham – MB04)
ALT: Social Engagement for Formal Learning (Trish Ward – MB08)
8:30am | Fostering Constant Paths of Curiosity (Bill Nye – GS01)
10:45am | Facilitating an Organizational Learning Culture (Clark Quinn – ECO114)
11:45am | LUNCH
1:00pm | Just Because Your CAN Make a Video Doesn't Mean You Should (ME! – LS202)
2:30pm | What Netflix and Facebook Can Teach Us About Corporate Training (Dan McCoy & Patrick Weir – ECO313)
4:00pm | Gaining Buy-In for Your Learning Technology-Supported Ecosystem (John Delano – ECO414)
6:30pm | Game Crawl
Evening plans TBD …
---
Thursday, 03/17
7:30am | Morning Buzz: Virtual Collaboration (ME! – MB15)
SUGGESTED: The Learning/Doing Gap (Cammy Bean & Chip Cleary – MB18)
8:30am | Think Inside the Box: Creativity Within Constraints (David Kwong – GS02)
10:00am | Four Steps to Tie Corporate Learning to Business Results (Carol Leaman – MX201)
10:45am | Learning and Performance Ecosystems: Building Learning into the Workflow (Steve Foreman – ECO513)
11:45am | LUNCH
1:00pm | Using Big Data to Share the Learner Experience (Ben Betts – ECO613)
2:30pm | Lessons Learned on Developing a Gamified Learning Platform (Barbara Babcock & Kami Hanson – LS702)
4:00pm | Bloomingdale's: How Microlearning is Having a $2.2 Million Annual Impact (Carol Leaman & Chad McIntosh – LS803)
5:00pm | DemoFest
7:00pm | Dinner Meetings
8:30pm | #lrnchat LIVE!
---
Friday, 03/18
7:30am | Morning Buzz: Bite-Sized Learning (Lisa Whalen – MB24)
8:30am | Learning: The Foundation of a Strong Workplace Culture (ME! & Carol Leaman – ECO914)
10:00am | Breaking Out of the L&D Bubble (Craig Taylor – LS1007)
11:15am | Learning Beyond Myths (Annie Murphy Paul – GS03)
I live here – so I'll be hanging around after the event concludes!
---
What's on your GOTTA DO list for Learning Solutions & Ecosystem 2016? Let me know if you'd like to chat sometime during the event, and be sure to give up a high 5 if you see me in the halls!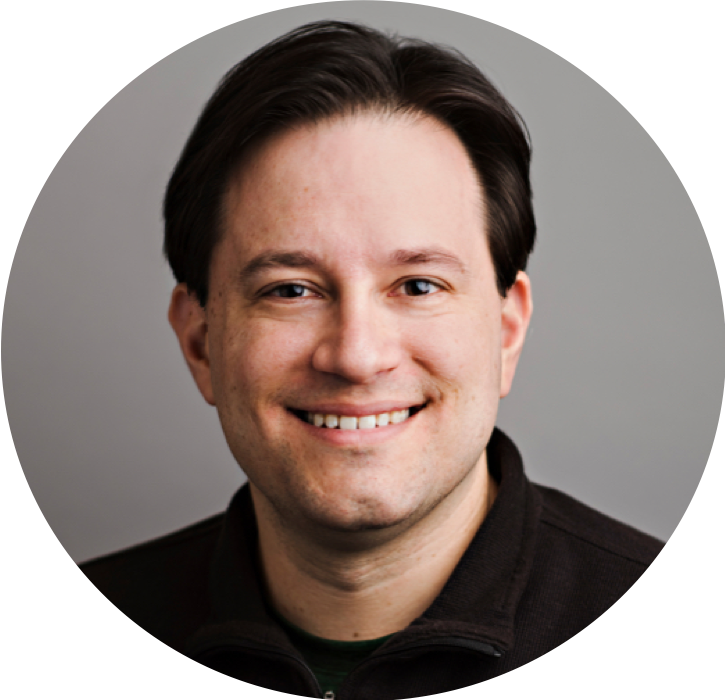 JD Dillon is one of the most prolific authors and speakers in workplace learning today. He has spent 20 years designing learning and performance strategies for respected global organizations, including The Walt Disney Company, Kaplan, Brambles, and AMC Theatres. JD is the founder of LearnGeek and Chief Learning Architect with Axonify.