I'll be returning to ATD TechKnowledge as a member of the program advisory committee for the 2nd year running on Wednesday, January 13, 2016. This will be my first L&D conference of the new year and my 4th time in Las Vegas for industry merriment in the past 22 months. For me, that's A LOT of Vegas …
With the event set to begin in less than 3 weeks, I'm now putting the finishing touches on my conference schedule. This is the same schedule that will likely fall apart almost immediately when on location as I discover new and interesting opportunities for discussion and networking. That said, it's essential to enter any large professional event with a plan of attack – even if you've done this quite a few times.
Here's my list of planned TK activities, including the 2 sessions I will be delivering. I always recommend attendees select 3 sessions per time slot to account for potential capacity issues or the odd moment of disappointment. Below, I've listed my primary sessions of interest along with a few alternative options.
My session schedule is a mix of new presenters with interesting topics and old friends to whom I want to show my support (and also have interesting topics). I'm particularly excited about the new TK Disrupt series – 6 sessions dedicated to open discussion and show/tell activities focused on where L&D could be headed. Unlike traditional conference sessions, which are typically passive presentations, Disrupt sessions will ask participants to open up and share their experiences, ideas, and questions on a variety of topics. I will be hosting part of a show/tell on social collaboration tools, my focus being on practical applications for Slack.
Let me know if we'll be attending any of the same sessions, and I'm always giving away free high fives in the halls!
---
Wednesday, 01/13
7:15am | Newcomer's Orientation (Orientation 1)
8:00am | The New Vanguard for Business: Connectivity, Design, and the Internet of Things (David Rose – Opening Keynote)
9:10am | The Next Big Thing: Video-Based Learning (Darik Volpa – W11EXD)
9:50am | Custom Developed Learning Portals: The Right Content, Right When You Need It (David Linder – W21EXD)
10:45am | Reworking the Puzzle: How to Build a Smarter Learning Ecosystem (ME! – W101)
12:00pm | Corporate Learning Just Got Smarter: Introducing the World's First Employee Knowledge Platform (Carol Leaman – W34EXD)
12:30pm | LUNCH
1:00pm | TK Disrupt: Outside Inspiration (Disrupt 1)
1:45pm | Microsoft Global Sales Enablement: A High-Impact Corporate MOOC Strategy (Sam Herring – W201)
3:00pm | Introducing the CHAMPIONS Framework for Next Generation Learning and Performance (Chad Udell – W306)
4:15pm | From Designer to Developer: Amp Up Your Developer Skills in 5 Areas (Melissa Milloway – W403)
Group dinner with the ATD TK PAC!
---
Thursday, 01/14
8:00am | The Conundrum of Technical Leadership (Kate Matsudaira – Day 2 Keynote)
9:30am | Microvideo Content Creation (Josh Cavalier – TH103)
10:45am | TK Disrupt: Social Collaboration Tool Showcase (ME! – Disrupt 4)
12:00pm | LUNCH
1:30pm | Leveraging the New Learning Ecosystem (Danny Abdo – TH34EXD)
2:15pm | TK Disrupt: Fail Jam (Disrupt 5)
2:30pm | Two Turntables and a Microphone: Mixing Low-Tech Solutions into High-Tech Learning (Rick Lozano – TH300)
3:45pm | Training Knowledge Workers Virtually at the World Bank (Darlene Christopher – TH404)
5:00pm | The Neuroscience of Learning Design (Britt Andreatta – TH502)
Locate food with some other Learning Geeks!
---
Friday, 01/15
8:00am | Video Killed the Radio Star: Improving VILT for Your Stakeholders (Lawrence Hourihan – FR105)
9:30am | Disrupt Your Onboarding: Wake Up, Shake Up, and Rebuild Your Onboarding Experience (Erika Lamont and Brenda Hampel – FR200)
11:00am | Evolution of Mobile (Brian Wong – Closing Keynote)
Spend my final evening wandering Las Vegas … in search of more food!
---
What's on your can't miss list for ATD TechKnowledge 2016? Don't forget to stop by the Disrupt room, and be sure to say HELLO if we cross paths in Vegas!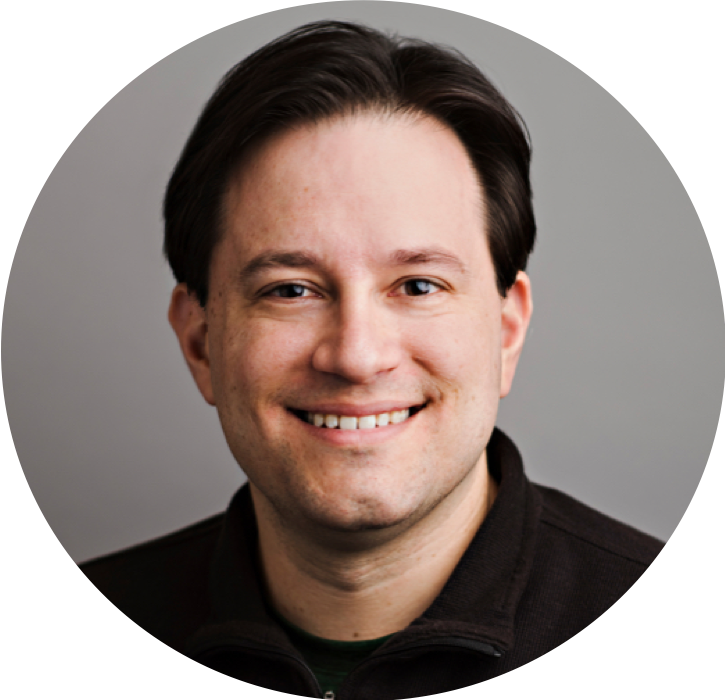 JD Dillon is one of the most prolific authors and speakers in workplace learning today. He has spent 20 years designing learning and performance strategies for respected global organizations, including The Walt Disney Company, Kaplan, Brambles, and AMC Theatres. JD is the founder of LearnGeek and Chief Learning Architect with Axonify.