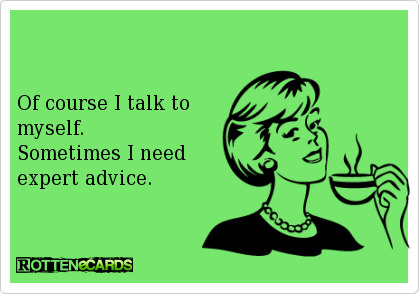 When it comes to our desire to evolve the role of learning and performance activity within our organizations, do you ever get the feeling that we're just talking to ourselves?  Consider the mainstays of idea sharing in our industry …
Webinars

hosted L&D people speaking to L&D people about how they need to change what they do in L&D

Blogs

written by L&D people in the language of L&D about details of L&D that only L&D people can understand/care about

Books

written by L&D people for L&D people about how to get better at L&D based on past L&D experiences

Events

 created by L&D organizations full of excited L&D people attending sessions facilitated by more L&D people
Yes, there is CONSIDERABLE value in sharing and collaboration among passionate L&D professionals. Personally, I would be much less capable if  I didn't have constant access to peers and thought leaders.
But what happens AFTER we share with one another? The story tends to go something like …
A veteran L&D pro with street cred shares a great idea with another L&D pro.
The second L&D pro now has to go back into their organization and figure out how to implement this cool new idea.
First, they have to convince their L&D peers, who may or may not be as informed or even interested.
Then, it's time to go looking for buy-in from the business, which tends to focus on short-term results and a predictable ROI – not exactly the way learning tends to work.
Unfortunately, this story usually doesn't reach a satisfactory conclusion. We chase people, hunt for a "seat at the table," and market our offerings like they're soft drinks or insurance policies. But, somewhere along the way, that revolutionary idea with such promise gets diluted or just plain killed. L&D gets pushed back to the "support team" sidelines of the business, and we continue to wonder why corporate training is the least-valued way employees learn on the job. I don't mean to come across as promoting an "us vs. them" mentality, but this is the unfortunate position in which many L&D pros find themselves every day.
Like a growing number of players in our field, such as Clark Quinn and the folks at Degreed, I firmly believe it's way past time to evolve L&D. Actually, from my perspective, L&D should "go away" in favor of a dynamic function that better supports and can develop alongside the modern workplace. To kick-start this change beyond the bounds of L&D, we must find a way past managerial lip service regarding the value of training, which tends to come into question during budget season, and engage in meaningful, accessible, continuous conversations about what it means to foster a true learning culture.
How do we get beyond our own L&D circles and influence the real organizational decision makers? Remember – this isn't just about management, who controls the strategy and how work gets done. We must also include key partners, such as IT, HR, Compliance, and Legal, and (most importantly) our employees, who ultimately dictate the value of our work based on their utilization and performance improvement.
Rather than outline a grand vision of what L&D could become (coming in future posts), we can start small …
---
Stop with the language …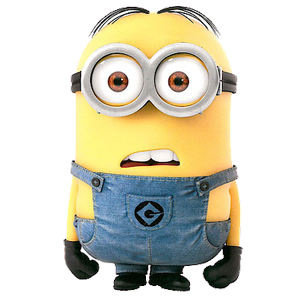 Let's admit that we're the only ones in our orgs who care about things like instructional objectives, pedagogy, brain science, curricula, learning technology, level one surveys, eLearning, etc. Most people think L&D is just responsible for "training" when people are new, a product gets released, or something breaks. And, many also feel they are just as capable of "doing training" based on their expertise. This is why its usually so difficult to explain what you do for a living to people outside our industry (an instructional designer is what again?).
While it's perfectly fine to use our "fancy" terminology within peer groups, our strategies must become transparent and accessible to everyone with whom we work. Simply stated – we have to speak their language. More specifically – our ideas must align to the context in which their work is done to solve important problems that they recognize and acknowledge. This will require us to become familiar with not just the business but also the way work is done, including workplace politics, information flow, team-by-team priorities, and the balance of organizational power.
I'm not suggesting we "dumb ourselves down" or let go of our more complex learning and performance ideas. Rather, we must adjust our approach and integrate ourselves within the business in subtle but meaningful ways. For example …
Do we need to list our learning objectives on the second slide of every ILT presentation and eLearning? Why don't we just tell people in simple, straight-forward language why we're offering this activity and what we hope they'll get out of it. They should actually already know this BEFORE they attend/begin the activity. Plus, they'll ultimately decide the value on their own based on individual needs. Those learning objectives can still exist – fun verbs and all – but on internal design documentation.
Why do we stress over subtle differentiations – like "webinar" vs. "virtual training" vs. "online instructor-led training" …? Which term for the activity is already most commonly used and easily understood within your organization? Go with it – but ensure its accurate and consistent.
You could explain the value of interval reinforcement by connecting it to the most recent discoveries in cognitive science, but that's not necessarily going to make an employee excited to take 10 minutes out of their busy day to "learn." Or, you could align instructional methodologies with more familiar concepts. After all, few can argue against the idea that you get better at something by focusing on the basics and practicing a lot. We must make the effort to find such comparisons to explain the value behind our offerings while retaining our full understanding of the concept.
---
Bring your L&D friends along …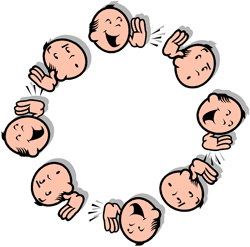 We shouldn't always default to acting as middle men between L&D experts with unique ideas and our organizations' decision makers. Sharing L&D publications with management can sometimes make a dent. The same is true when inviting partners to L&D events. However, our content can often be perceived as uninteresting, complicated, or just extra work, especially if it's not targeting this additional audience. We chose to become learning geeks. Not everyone is into this stuff or recognizes the potential value and long-term impact to the bottom line.
That said, have you ever noticed how much more likely some people are to buy into a new idea when it comes from an external, "established" source rather than an internal partner? After all, isn't that the basis for consultants?
Rather than cobbling together slide presentations from a recent conference or attempting to translate what you learned from a recent article, why not just ask the person who established the idea to share it within your organization personally? No, not everyone will do this – at least not for free – but there are plenty of L&D professionals (including myself) who would be excited to help out and at least facilitate introductory discussions on their ideas with your teams and partners. There may then be an opportunity to engage them in greater detail – even at a price if deemed worthwhile. Either way, they gain additional exposure, and you have an industry expert with (preferably) solid success stories backing up your ideas. You can then shift from having to introduce the idea yourself and focus your effort on contextualizing the concept and bringing it to life within your learning and performance ecosystem.
---
Foster open sharing …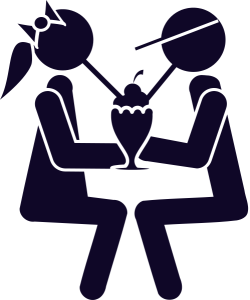 Going back to the idea of sharing L&D information from presentations and articles, why do we limit ourselves to just our teams or key decision makers? After all, there are PLENTY of people conducting "training" across our organizations. In a global company with thousands of employees, it's impossible for a modest L&D team to keep up. Rather than scoff at others' attempts to "do what we do" or attempt control over everything "learning," why don't we find ways to make them better?
Let's build internal learning communities for people who are interested in this stuff regardless of role. Have Yammer? Create an open group where users can share experiences and resources. No social media? How about starting an opt-in email distribution or old-school newsletter featuring the latest and greatest from L&D?
You don't have to be in L&D to be into L&D. We can take the lead and facilitate open sharing that supports our existing learning culture (because you already have one regardless of how effective it is) in hopes of influencing improved consistency, quality, and impact – regardless of who is actually doing the work.
---
Do you ever get the feeling like we're talking amongst ourselves while the bigger conversation around learning and performance doesn't progresses? Have you been able to translate the value of L&D within the context of your organization? What steps did you take to make L&D more transparent, accessible, and contextual?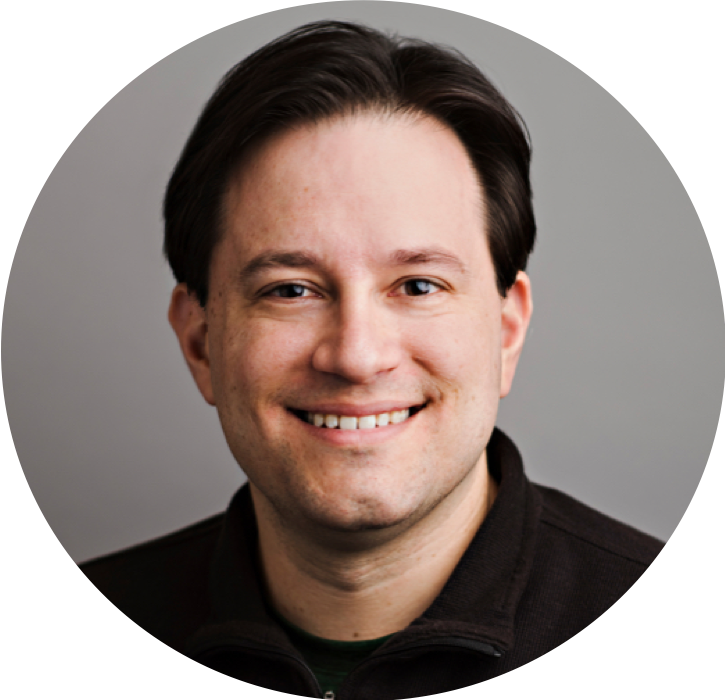 JD Dillon is one of the most prolific authors and speakers in workplace learning today. He has spent 20 years designing learning and performance strategies for respected global organizations, including The Walt Disney Company, Kaplan, Brambles, and AMC Theatres. JD is the founder of LearnGeek and Chief Learning Architect with Axonify.