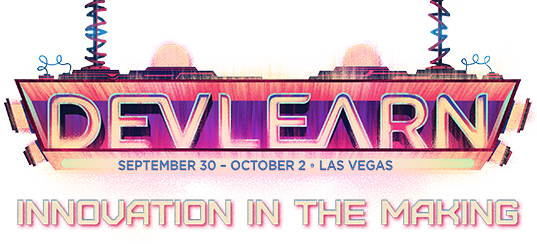 I'll be leading three conversations at DevLearn 2015 – one morning buzz, one learning stage, and one concurrent session. While my overall themes, methodologies, and examples will overlap, each session is focused on a different element of my work for the past few years.
Here's a quick summary of each session. If you are considering spending your valuable conference time with me, I hope this post will give you a bit more depth and understanding than the formal agenda descriptions from the program app/guide – which you can access by clicking each session title below.
---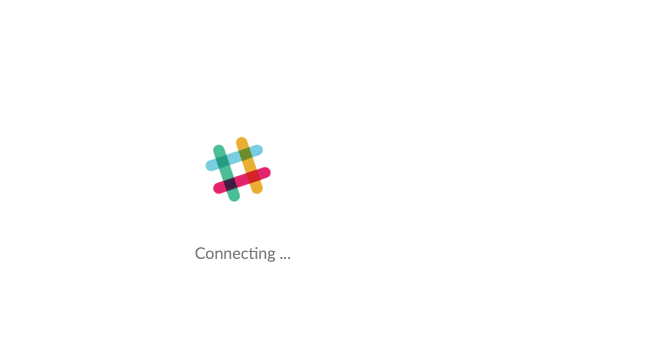 7:30am PDT on Wednesday, the first full day of the conference. I will consider you a highly dedicated learning professional if you make it to this one!
For the past six years, I have worked with virtual peers, stakeholders, and subject matter experts on a daily basis. In fact, my assigned work team was only in the same room at the same time once during my tenure in my last role. To overcome the productivity and cultural challenges created by a virtual workplace, I explored a variety of tools, concepts, and processes for the past few years – just as related technology began to rapidly expand and improve. After considerable trial and error, I discovered a series of techniques and tools that enabled increased productivity and improved relationships for work teams and partners across my organization. During this morning buzz, I will share my best practices – both strategic and technological – that helped me create powerful virtual teams. We are likely to focus on the application of right-fit strategy through matching tech tools, such as Slack (loading screen GIF above), JIRA, Hangouts, Google Drive, Teamwork Projects, and similar. More importantly, I will ask you for your ideas, tools, success stories, and challenges when it comes to working with virtual teams.
If you want to improve your virtual collaboration capabilities or have a tip or tool to share, stop by and join our informal open discussion!
---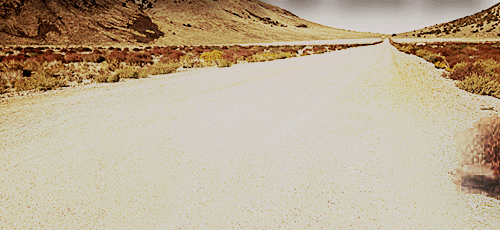 Whenever I discuss an organization's learning or information sharing strategies with industry peers, I ask if they have social tools in play at their companies. More often than not, I get the reply "Yeah, we have (insert platform here), but no one really uses it."
"Social learning" has existed ever since early humans figured out how to communicate complex ideas with one another (or so Spaceship Earth at Epcot tells me :-)). Social media exploded in the early 2000s, but the concepts date back ever further in limited application with simpler tools (remember AOL chatrooms?). Social technology continues to rapidly evolve the way people around the world share ideas and enables powerful, culture-shifting movements. But many of us still can't make a dent in applying social tools in our workplaces … WHY?!?! Why are we still bound to email and telephones to get work done? Why do employees still rely so heavily on organizational hierarchy and support teams, including L&D, to gain access to valuable information?
Join me on Wednesday at 1:15pm PDT on the Learning Media Studio Stage to discuss why I believe we continue to miss out on the potential paradigm-shifting impact of social technology in our organizations. We'll look at the practical realities of traditional social networking – aka the sharing we do away from work. We'll explore why we can't translate this reality and related behaviors into our workplaces. Most importantly, I want to share why I believe the "social learning" approach from L&D is one of the primary reasons social tech is failing to evolve the way we learn and work everyday. We're part of the problem – so let's start figuring out ways to fix it so we can benefit from one of the most disruptive evolutions in the history of human communication. And let's do it in 45 minutes … (to start) …
---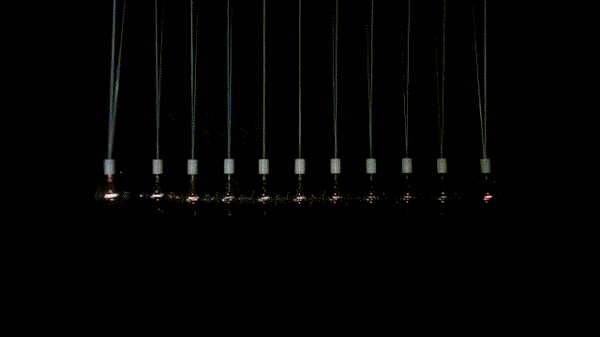 Organizations are becoming ever more complicated as they battle for continued relevance and financial stability in an increasingly dynamic and combative corporate world. Hierarchies. Matrixes. Dotted lines. Holacracies. What role should L&D be playing in this evolution? How can we keep up and deliver increasing value as our resources lessen and our audiences increase in size and complexity? How should we react when the research tells us that corporate learning is the least favored way for employees to improve their performance?
I'm going to tell you a story during my concurrent session on Friday morning at 8:30am PDT. It's the story of an L&D team that wasn't happy with it's place in the organizational ecosystem and decided to change before the bubble burst. It's a story of exploration, difficult decisions, challenges, influence, and – ultimately – success. It's the story of how my L&D team evolved our role within our company's ecosystem and created a employee-centered, self-sustaining learning and performance experience.
We'll spend our hour together on Friday discussing my perspective, our team's guiding principles, and the technology that helped us evolve our role in the ecosystem. This discussion will include concepts like …
User-generated content
Curation
Interval reinforcement
Gamification
Social performance support
Scalable video
Oh, and I'll be sharing a pile of screenshots with practical examples of our work – because that is my job after all. I hope you'll walk away with a few ideas of how to evolve your role in the organizational ecosystem and the renewed understanding that – in the modern workplace – everything affects everything!
---
Feel free to ask any questions about my sessions – before or after – here or on Twitter via @JD_Dillon. I hope to see you in Las Vegas later this week!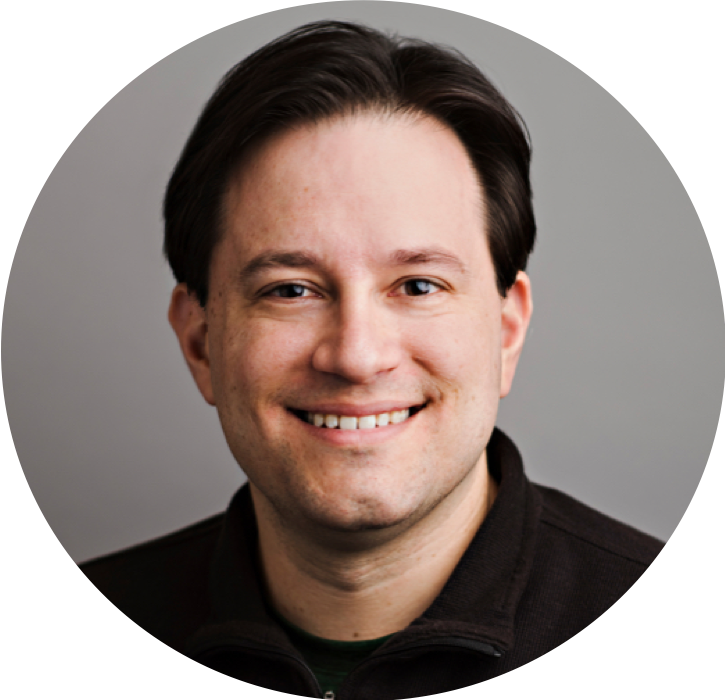 JD Dillon is one of the most prolific authors and speakers in workplace learning today. He has spent 20 years designing learning and performance strategies for respected global organizations, including The Walt Disney Company, Kaplan, Brambles, and AMC Theatres. JD is the founder of LearnGeek and Chief Learning Architect with Axonify.