I just came across an ATD blog post by Elaine Biech in which she shares her top 6 "go to" reads from ATD publications. That made me think about my own list and just how different it is from Elaine's. Of course, most people's lists won't match exactly (Elaine and I overlap once). However, while many may try to cover core disciplines or practical skill areas within "talent development," my reading list nowadays is dominated by foundational principles that support everything we hope to do to support performance improvement.
Given that I've stepped up my book reading of late (shooting for 1 per week), I decided to share what I currently consider my 5 "must reads" for learning and performance pros. I'm not restricting my list to ATD or any specific source. This list is also constantly shifting as I burn through my Amazon wishlist and pick up new recommendations from my PLN. My list of recent, current, and upcoming reads is always available here.
So, in no particular order, here are my 5 must-read books that serve as the foundation for most of what I do every day as a learning geek …
---
It all starts here in our field – and really anything else involving, you know, HUMANS! If we don't appreciate what we have come to understand about how the brain works, we may never realize the potential of our L&D work.
In Brain Rules, Dr. John Medina does an exceptional job distilling decades of neuroscience research into a collection of simple concepts and practical suggestions for application within work and daily life. His focus on the evolutionary basis for our modern comprehension and learning abilities raised the stakes even more for me. We are BUILT to do things a certain way, and we haven't evolved past it (and won't anytime soon). Awareness of primary "brain rules" and the evolving science behind them should be a foundational principle for everything we do to drive performance improvement. This book is a great place to start this education.
---
Things need to change. We need to change! If you aren't already getting the vibe that L&D is on the slippery slope to extinction, Clark Quinn will help you get there in his latest publication.
Beyond the extremely forceful cover image (perhaps what Stalin would have looked like holding a smartphone?), Clark puts it all on the table – why our "tried and true" methods are no longer relevant – how learning myths continue to degrade our value to individuals and organizations – which new ideas you should be exploring to evolve your individual and team capabilities to better drive performance improvement in the workplace. I was already seated and reading a newspaper on the "L&D Change Train" before Clark's book came out, but his rich experience and enviable industry knowledge added a considerable layer of confidence and validation to my own work. I've been sharing messages from his book within my team ever since.
---
I prefer to avoid the word "stealing." Rather, I like to say that I am "heavily inspired" by Jane Bozarth when I share my ideas and experiences with user-generated content and the use of social tools in the workplace. Hey, at least I plug her in almost every presentation! 🙂
This may be the most practical book I've ever seen. Rather than preach concept and support with case studies, Jane drives with simple, real-world examples of how working out loud (WoL) can make a difference to individuals and organizations. In the spirit of eating our own dog food (always a fun metaphor), Jane also heavily relies on imagery within her examples to provide best practices that almost anyone can apply – in both their personal and professional lives. When's the last time you picked up an industry publication that had more pictures than paragraphs? There is plenty of content flying about regarding the value of WoL nowadays, and Jane's book should be at the top of every list.
---
This was the first L&D book that caused me to verbally exclaim "YES!" repeatedly while reading. Published in 2012, Reuben's practical, direct style and focus on the relationship between the "real world" and learning/performance provided the added clarification/justification I needed as I looked for ways to help my team improve our efforts.
L&D is no longer driving the evolution of learning and performance = YES!
Technology is enabling rapid, constant access, which impacts everything we do = YES!
The value of data is overlooked and should be a key element in our workplace decisions = YES!
This book helped me break thoroughly out of the "training bubble" and acknowledge/leverage everything out there, regardless of industry or original purpose/application, to inform my work. It was also the first book I recommended to my current work team for group discussion around our larger industry evolution.
---
This is the book I would recommend you read immediately following Brain Rules. The title is both obvious and counter-cultural when it comes to how many in L&D do their jobs. This is the call to action to make our work about THEM, not us!
I consider Julie one of the foremost practitioners (not just thinkers) when it comes to the application of brain science within learning and performance. Here, she distills key neuroscience principles to inform how we design learning experiences that really work. While John Medina's book digs into the evolutionary and scientific foundation for how we learn, Julie takes the next step and applies instructional principles to how we can use similar rules to help people gain and apply knowledge.
If you haven't already picked this one up, keep an eye out for the new edition to be released in December 2015!
---
What's on your L&D must-read list? Have you read anything from my list? If so, what did you think?
If a peer who is relatively new to the field asked for recommendations, how would you approach creating a list? What would it include?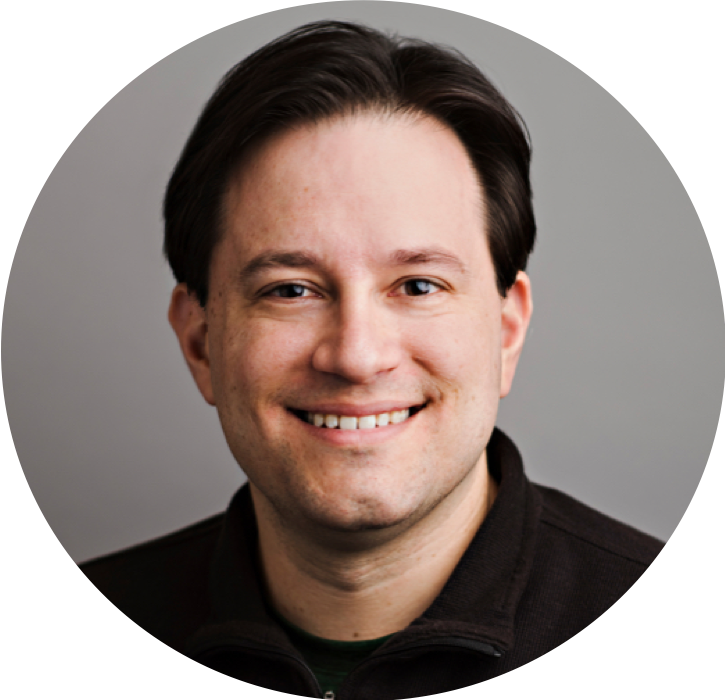 JD Dillon is one of the most prolific authors and speakers in workplace learning today. He has spent 20 years designing learning and performance strategies for respected global organizations, including The Walt Disney Company, Kaplan, Brambles, and AMC Theatres. JD is the founder of LearnGeek and Chief Learning Architect with Axonify.