We're about 2 weeks away from the ATD International Conference and Expo … aka "the big show" … aka "ICE" … which is being held in my hometown of Orlando, Florida. This will be my 5th ICE (Chicago, Orlando, Denver, Dallas), but this is my 1st time presenting at this conference.
As always, I hope to meet up with as many L&D peers as possible during the event. Since I'm only presenting once during the show, I'll have plenty of time to attend sessions, renew existing friendships, and make new connections. To that end, here's my current #ATD2015 schedule, including alternative choices, recommended sessions, and after-hours activities. This list will probably change several times leading up to the day the conference starts.
Let me know if we'll be attending any of the same sessions, and I'm always giving away free high fives in the halls between activities.
---
Sunday, 05/17
10am | ATD 2015 Preview: People, Places & Priorities (Orientation 2)
11:45am | Brain Science and the Evolution of Corporate Learning (Alice Kim, Carol Leaman, Jackie Morton, Christine Tutssel – SU118)
ALTERNATIVE: How Sears Built a Competency Reporting System Using the Experience API (Ali Shahrazad – SU119)
RECOMMENDED: Show Your Work: The Payoffs of Working Out Loud (Jane Bozarth – SU111)
1:30pm | Design Thinking for the Instructional Designer (Angel Green – SU200)
ALTERNATIVE: Virtual Sessions Gone Bad: Tips for Troubleshooting in the Virtual Classroom (Cindy Huggett – SU207)
RECOMMENDED: The Science of Behavior Change (Julie Dirksen – SU212)
3pm | What's a PNL? Business Metrics for Learning Professionals (Koreen Pagano – SU310)
ALTERNATIVE: A Strategy for High Impact Corporate MOOCs (Sam Herring, Christopher Pirie, Peter Zemsky – SU311)
RECOMMENDED: Designing Meaningful Iterations using Agile Project Management and LLAMA (Megan Torrence – SU301)
4:30pm | Mastering Mobile Learning: Tips and Techniques for Success (Chad Udell – SU405)
ALTERNATIVE: Crowdsourcing: Changing How People Share and Measure Knowledge Across Organizations (SU401)
After Hours | Hangin' with Axonify
---
Monday, 05/18
8am | Andrea Jung (General Session 1)
11am | Instant Insights! Growing Your Social Media Presence (ME – Instant 1)
I'll be facilitating a conversation and sharing best practices with anyone interested in how to leverage social media tools and expand their online presence.
11:30am | EXPO Lunch
1pm | Community Theater – Science of Learning (Sebastian Bailey, Justin Brusino, Julie Dirksen, Karl Kapp, Alice Kim, Art Kohn – M1THE)
ALTERNATIVE: Wearables: Just a Fad or the Future of Talent Development? (Coline Son Lee – M115)
RECOMMENDED: Exploring the Expanded Talent Development Ecosystem (David Kelly – M117)
3pm | Building Skills to Impact Business Results (Kara Laverde & Mike Rognlien – Forum 2)
ALTERNATIVE: 6 Psychological Tricks that Make Learning Stick (Sebastian Bailey – M212)
RECOMMENDED: The Science of Behavior Change (Julie Dirksen – M221)
4:30pm | Solving the Mystery of the Disengaged Learner (Karl Kapp – M310)
ALTERNATIVE: Designing Mobile Learning to Deliver Business Results (Joe Campbell, Jack Phillips, Geoff Stead, Donna Wells – M308)
RECOMMENDED: The Accidental Instructional Designer: Designing with Intention (Cammy Bean – M309)
After Hours | ATD Awards
---
Tuesday, 05/19
8am | Sugata Mitra (General Session 2)
10am | Community Theater – Learning Technologies (Justin Brusino, Robert Gadd, Jonathan Halls, Stephen Meyer, David Miller, Chad Udell – TU1THE)
ALTERNATIVE: Building an Internal ID Shop: Strategic Must Haves (Joan Busch – TU117)
ALTERNATIVE: Your Teaching is Getting in the Way of My Learning (Sarah Thompson & Ronnie Ashline – TU100)
RECOMMENDED: Creating Better E-Learning (Michael Allen – TU112)
11:30am | EXPO Lunch
12pm | Instant Insights! Growing Your Social Media Presence (ME – Instant 2)
I'll continue facilitating the informal conversation on use of social media and online presence for professional development and career growth.
1pm| Context Counts: Increasing Learning Engagement with Meaningful Design (Ethan Edwards – TU209)
ALTERNATIVE: 9 Success Factors for Building a Corporate University (Bonnie Brady & Sarah Alyea – TU201)
3pm | The Challenge of Scale: Designing Learning Experiences for a Growing Global Audience (Tara Higgins & Kinga Kaiser – TU307)
ALTERNATIVE: Suddenly, Stories are Serious Business (Melinda Bickerstaff – TU315)
RECOMMENDED: 25 Things You Didn't Know PowerPoint Could Do (Diane Elkins – TU308)
4:30pm | Park Your Doubts about Social Learning (Brenda Garcia – TU415)
ALTERNATIVE: Introducing Applied Improvisation Techniques for Truly Engaging Training (Alan Montague – TU400)
After Hours | Networking Night
---
Wednesday, 05/20
8:15am | The Future of Work, Skills, and Careers in a Technology Driven World (Tracey Wilen-Daugenti – W117)
ALTERNATIVE: The 70-20-10 Design Approach to On-Demand Learning Using Agile (Lynne Iati & Suzanne Squillante – W121)
RECOMMENDED: The Accidental Instructional Designer: Designing with Intention (Cammy Bean – W112)
10am | Transform Users into Contributors (ME – W212)
I'll be sharing my thoughts on the value of user-generated content and practical examples of how to foster the behaviors necessary to evolve L&D and shift from creators to connectors. This is a continuation of the discussion I hosted at DevLearn 2014 and Learning Solutions 2015. However, if I wasn't speaking at this time, I would be choosing between:

Back to the Future … of Training and Development (Brent Schlenker – W12EXD)
The Neuroscience of Learning Design (Britt Andreatta – W211)
11:30am | EXPO Lunch
1:30pm | Enabling Virtual Learning by Design (Jennifer Hofmann – W306)
ALTERNATIVE: Developing a Learning Community from Scratch with Social Learning that Works (Mike Collins – W316)
RECOMMENDED: The New Generation of "Bring Your Own Learning" (Todd Tauber – W13EXD)
3pm | Erik Wahl (General Session 3)
Conference over …
---
I'll be sharing a few practical tips for getting the most out of your ATD ICE experience in a few days. For now, this is my last conference activity until ATD TechKnowledge 2016 in January in Las Vegas, which I will be supporting as a member of the program advisory committee. So, if you'll be in Orlando for #ATD2015, be sure to ping me on Twitter so I can say hello and get my high five! 🙂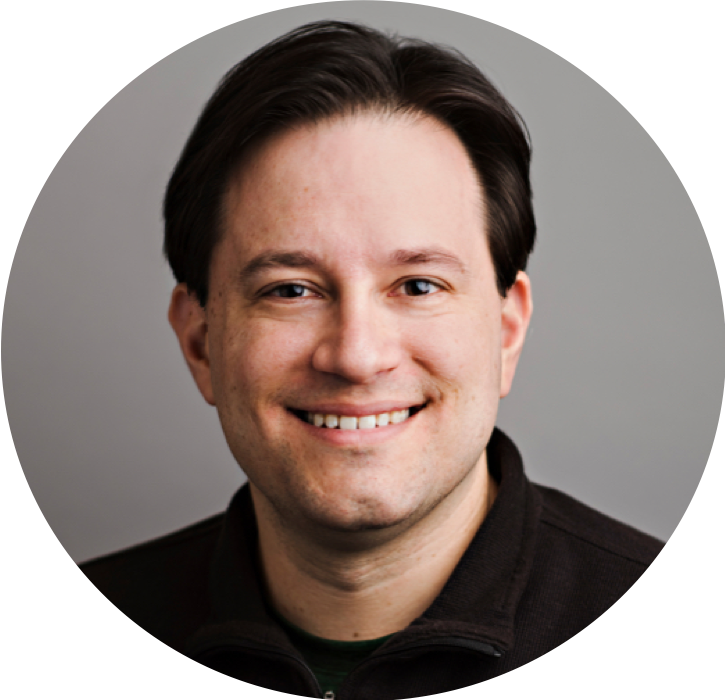 JD Dillon is one of the most prolific authors and speakers in workplace learning today. He has spent 20 years designing learning and performance strategies for respected global organizations, including The Walt Disney Company, Kaplan, Brambles, and AMC Theatres. JD is the founder of LearnGeek and Chief Learning Architect with Axonify.