Learning Solutions/Ecosystem 2015 will be 10th big L&D industry event and 4th in the past 5 months, and it's by far my favorite! The eLearning Guild always puts on a great, energetic, community-oriented show with an array of quality formal and informal learning offerings. Another big positive for me is the size of the event – it's big enough to have a decent variety of sessions but also calm enough to allow for discussion and networking. I also enjoy the mix of traditional conference activities (concurrent sessions, keynotes, etc.) and informal community activities (Game Crawl, morning buzzes, #lrnchat).
Here's a breakdown of my current schedule for #LSCon/#EcoCon. I arrived at this list based on a few considerations:
I am hosting several scheduled activities, including 2 concurrent sessions and 1 featured panel.
I like to support my L&D peers that I consider part of my PLN, especially if I have never seen them present in the past.
I am interested in discussions regarding the future of our work, especially ways we need to evolve and adapt as L&D professionals to further our goals of improving performance and business results.
Social, performance support, and user-generated content are my current big topics of interest.
If you'll be attending any of the same sessions, be sure to say HI!
---
Sunday, March 22
4pm: Conference Registration
I basically live next door to the conference venue. This gives me the luxury of skipping over a few days early to register and walk around despite not having any formal activities until Wednesday. If you'll already be around on Sunday, drop me a note and say HI!
---
Tuesday, March 24
5:30pm: EcoCon Welcome Reception (tentative)
---
Wednesday, March 25
7:15am: Formalizing Informal Learning (MB08)
Presenters: Bob Mosher & Conrad Gottfredson
8:30am: Return on Imagination (Keynote – GS01)
10am: Meeting the Needs of the Modern Learner (SC101)
10:45am: The Power of Community in the New Social Workplace (Learning Solutions – F3)
Panel: Jane Bozarth, Mark Britz, Julian Stodd, & ME
11:45am: Lunch
1pm: Transform Users into Contributors (Learning Solutions – 106)
2:30pm: Scaffolded Social Learning – Designing Learning Fit for the Social Age (Learning Solutions – 211)
4pm: Managing Data-Driven Learning Projects (Learning Solutions – 305)
Presenters: Aaron Silvers & Megan Torrance
5pm: Expo Reception
6:30pm: Game Crawl
---
Thursday, March 26
7:15am: Sponsoring and Supporting Social in Organizations (MB15)
8:30am: The Future of Learning at Work (Keynote – GS02)
Presenter: Michael Furdyk
10:45am: Reworking the Puzzle – How Kaplan Built a Smarter Learning Ecosystem (Ecosystem – 4002)
Presenters: Carol Leaman & ME
11:45am: Lunch
12pm: Addressing the Wave of "Bring Your Own Learning" (SC203)
1pm: Content Wrangling: Applying Content Strategy and Information Architecture (SB204)
2pm: eLearning Guild Expo Booth
2:30pm: The Emerging Roles of the 21st Century Learning Professional (Learning Solutions – 604)
Presenter: Connie Malamed
3:45pm: Understanding the Social Age of Learning (Ecosystem – 7003)
4:45pm: DemoFest (exhibitor)
8:30pm: #lrnchat LIVE
---
Friday, March 27
7:15am: Finding New Channels for Delivering Learning (MB26)
Presenter: Adam Weisblatt
8:30am: Content Curation, Social Learning, and Modern Training Strategy (Learning Solutions – 803)
10am: The Future of Learning: Where Should We Focus in 2015? (Learning Solutions – 901)
11:15am: Design Thinking to Enhance Learning (Keynote – GS03)
Presenter: Juliette Lamontagne
---
If you'll be at #LSCon or #EcoCon, what sessions are you most looking forward to? If you aren't attending, be sure to follow the backchannel via the hashtags along with David Kelly's curated resources.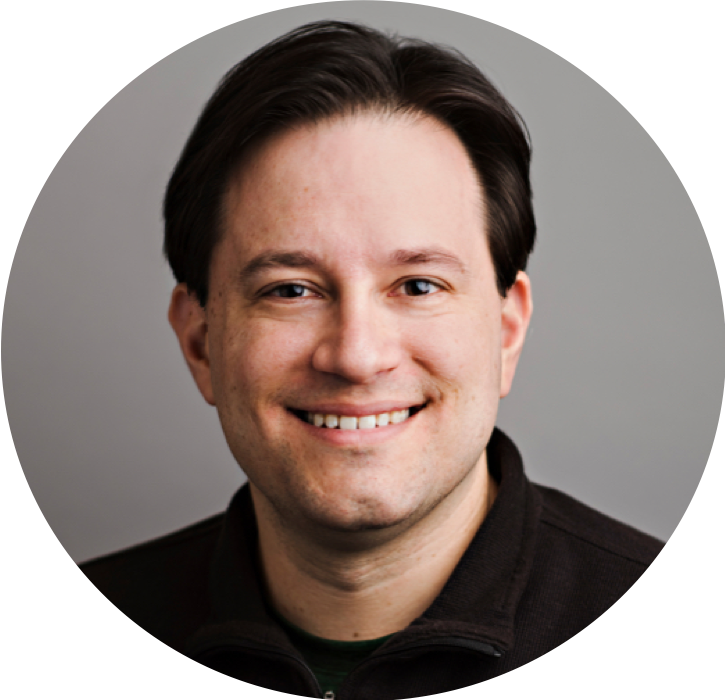 JD Dillon is one of the most prolific authors and speakers in workplace learning today. He has spent 20 years designing learning and performance strategies for respected global organizations, including The Walt Disney Company, Kaplan, Brambles, and AMC Theatres. JD is the founder of LearnGeek and Chief Learning Architect with Axonify.