Every major industry conference is preceded by a cacophony (credit to Brandon Carson for that gem of a word) of blog posts about how to best prepare for the event. Well, here's another one. However, rather than reiterate the importance of session schedule preparation (always pick at least 2 or 3 per slot), keynote research (read their books), and personal event objectives (know why you're there), I'm going to take a different route.
Here are 5 OTHER things I think everyone should do before heading to DevLearn 2014:
---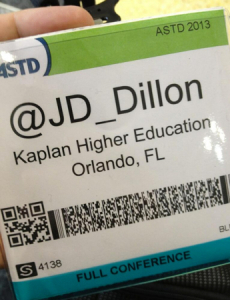 Put your Twitter handle on your conference badge
I can't be the only one who knows more L&D people by their Twitter handles than real names. I still call David Kelly "LnDDave" to his face (minus the @). Even though my handle is darn close to my name (@JD_Dillon), I always "adjust" my conference badge to prominently feature my Twitter ID. If I have to pick up my badge at the event, I'll bring supplies like labels and markers with my to make the quick change. Worst case scenario, I just write on the badge. This makes for a nice conversation starter and helps people connect with me more quickly via my preferred social network. If you're not a Twitter user … become a Twitter user.
---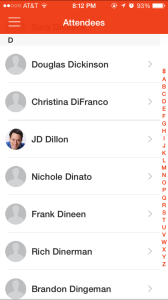 Scroll the attendee list in the DevLearn app
One of the best features of the DevLearn app is that it shows you a list of scheduled attendees (in addition to speakers and exhibitors). I scroll through the list a few weeks before the event and follow people I'm interested in meeting in person. This creates a handy, mobile list of new potential connections. I sometimes go a step further and turn it into a game by creating a personal "connection bingo card" using a simple post-it note app, marking off people I meet as I go.
---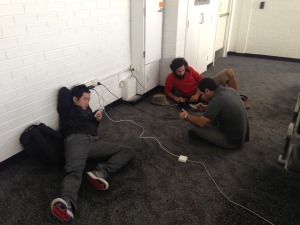 Solve your mobile device battery life problem
You're going to use a mobile device at the conference. That mobile device probably doesn't have great battery life. You're going to end up sitting along a wall with several other conference goers a few times per day trying to keep your device(s) alive. Don't waste time looking for a free outlet and pacing in a corner when you could be making better use of your event time. Solve the problem before you go by buying some form of battery backup. I go with the Mophie Powerstation XL, which lets me plug in 2 devices simultaneously and can bring my iPhone 6 (which I use for everything) back to life 3 times per charge. Then, as I sit in a session, I plug my device into the "brick" that's sitting in my bag. Each night, I recharge the brick in my hotel room. I've even come to the rescue of other peers when their devices died midday (you're welcome, Dan Steer). Problem solved.
---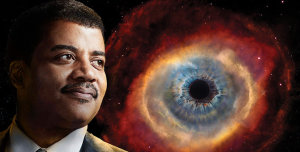 Dr. Neil deGrasse Tyson is a BRILLIANT guy. Not only is he super science smart, but he also communicates complex information in a simple, contextual way. To see what I mean, watch Dr. Tyson host Cosmos – A Spacetime Odyssey, which is available on Netflix. Don't have Netflix? Just Google the guy and watch some of his stuff on YouTube. You'll learn interesting facts about the universe and be better prepared for his delivery style before his lead keynote at DevLearn.
---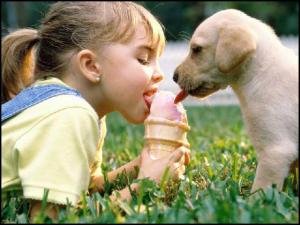 Work on your sharing strategy
Most conference participants think about how to share the information they learn at the event with their peers upon returning home. That's nice … but it doesn't do much for the other people at the event. How will you share your insights and experiences DURING the conference with the people around you? Some of my best conference takeaways come from comments made by other participants who are sitting in the same presentation. I use Twitter during the entire conference to share my thoughts on presentations, topics, and the event overall. I also follow the conference and session hashtags to see what other people are saying. Many times, I'll ask someone to hang around after a session to pick their brain based on something they tweeted. If you find ways to share your knowledge and experience during the event, you'll leave even more energized and empowered to put new ideas into practice at home.
---
If you're heading to DevLearn in a few weeks, stop by and let me know if any of these tips worked for you? You'll find me presenting this session, moderating this panel, and hosting this learning stage (or wandering aimlessly around Las Vegas in search of a Cirque show).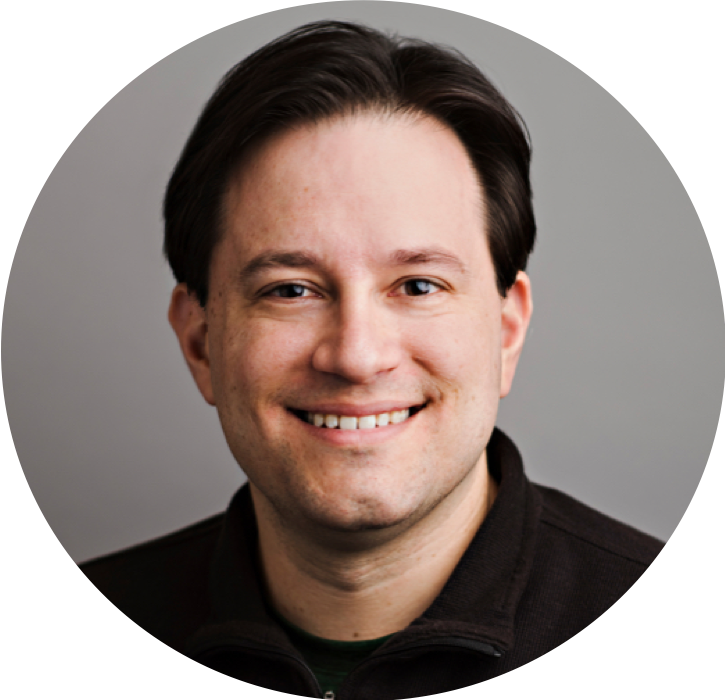 JD Dillon is one of the most prolific authors and speakers in workplace learning today. He has spent 20 years designing learning and performance strategies for respected global organizations, including The Walt Disney Company, Kaplan, Brambles, and AMC Theatres. JD is the founder of LearnGeek and Chief Learning Architect with Axonify.