The eLearning Guild has already published its Top 10 Reasons to Attend DevLearn this October along with a pile of insightful endorsements from industry practitioners in their TWIST Blog. While I struggle with Halloween costume ideas for my time at the conference (currently torn between going as Clark Quinn or the Serious eLearning Manifesto), I figured I'd share my 5 BIG reasons for heading to DevLearn in 10 weeks.
#5 – Your learning stage host is … ME!
Thanks to a generous invite from David Kelly (Program Director), I have the opportunity to formally support the event as a learning stage host. One of the experiences that stood out to me during my first Guild event (Learning Solutions in Orlando) was the value of the quick, practical presentations within the expo area. While many concurrent sessions have to cater to the larger audience and therefore spend time building up their ideas, learning stage presentations get right to the cool stuff and provide opportunities for practical demonstrations from industry experts. This is especially handy for those attending the conference using an Expo+ pass. It's almost like a mini-conference for free. Earlier this year, I was able to bring most of my Kaplan work group to Orlando to experience the expo and learning stages at Learning Solutions. We had a great shared professional development experience without worrying about crazy budgetary expenses. So, when David asked if I wanted to play, I was more than eager!
Be sure to stop by the Management Xchange stage at the expo to say HI and learn about "practical ideas, strategies, and approaches for addressing key issues and challenges facing eLearning, training, and development management professionals." You'll also want to look out for Bianca Woods and Shawn Rosler, who will be hosting the Learning Tools and Emerging Tech stages!
---
#4 – What happens in Vegas …
This will be my first DevLearn … AND my first time in Las Vegas. Even if the conference looks to be a great event (which this one does), it always helps when it's taking place in an interesting local, especially one that I've never visited. Ironically, I'll be supporting another industry conference in Las Vegas just two months later when I attend ATD TechKnowledge as part of the program advisory committee. However, because DevLearn is at the Bellagio, I'll have to wait until TechKnowledge at Caesars before I ask someone if the hotel is pager-friendly.
Any suggestions for how to spend my limited free time away from the conference? I'm the type who would be super excited by a tour of Zappos, if that helps you with your suggestions.
---
#3 – Neil deGrasse Tyson
Rarely does the keynote lineup sell me on a conference. One exception to this was ASTD ICE in 2013 when Ken Robinson headlined in Dallas. This year's DevLearn is another exception with Neil deGrasse Tyson (aka the guy from Cosmos). Beyond his obvious brilliance and practical communication skills, what makes me most excited about his keynote is that he's not an L&D person … or an educator … or a business/innovation/teamwork/performance specialist. He's just a really smart, insightful guy who is really good at sharing his thoughts and ideas. Most industry conferences bring in keynote speakers with obvious connections to the event. The Guild tends to buck this trend and opt for great thinkers who present in ways that expand your mind and let you make your own connections between the keynote's messages and your work. This was true of Doug Merrill (former Googler, current Zest Finance founder) at Learning Solutions 2014, and I'm sure it will be true with Neil deGrasse Tyson as he sets the stage for participants who want to "explore the new learning universe" at DevLearn (clever theme connection, y'all).
---
#2 – And I get to present, too!
I'll be hosting a learning stage, counting the number of street performers impersonating Allen from The Hangover, AND presenting during this year's event. My session, Transform Users into Contributors – Kaplan's Path to User-Generated Content is scheduled for 8:30am on Friday, October 31. While this session is very much a work-in-progress based on some of the things my group and I are playing with every day at Kaplan, I'll be exploring the need for L&D to evolve it's role within the corporate ecosystem to focus on providing opportunities and improving behaviors that will help people share what they know and facilitate their own content and learning experiences. I hope to see some of you there!
Here's a quick session summary:
As learning and development professionals, we often spend a significant amount of our time trying to put together the pieces of a giant organizational puzzle so we can do our jobs. We are, in many ways, the middlemen between those who know and those who need to learn. L&D must reposition itself away from its current role as an information conveyor and leverage its unique skills to help people find and use information to improve their performance.

In this session participants will discuss the value of user-generated content as a way to overcome many modern L&D challenges. You will review the collaboration principles and tools Kaplan continues to use to break through common barriers to curating and sharing user-generated content, including technical limitations, regulatory concerns, and employee motivation. You will also discuss ways this content can be used to create powerful on-demand and targeted learning experiences that scale. Participants will leave this session with actionable ideas on how to transform valuable tacit information into meaningful, crowd-sourced, well-curated, user-generated content.
---
#1 – The Community
#1 on the Guild's Top 10 is "The Guild Community." Most of the "What I Love About #DevLearn" posts also reference the power of the community. While I haven't been to DevLearn before, all of my experiences with the eLearning Guild have proven that their focus is on building a strong community of industry practitioners and creating opportunities for shared learning. When you attend a big conference, you often feel like you are going to hear what THEY are doing and how you should be doing it to. When I work with the eLearning Guild, I always feel like I'm here to talk about what WE are doing and how WE can get better by working together. As strange as it sounds, from DemoFest to the keynotes to the concurrent sessions, you can feel the WE at a Guild event.
---
What about you? Will I see you in Vegas for Halloween? What's bringing you to DevLearn? What costume idea should I use?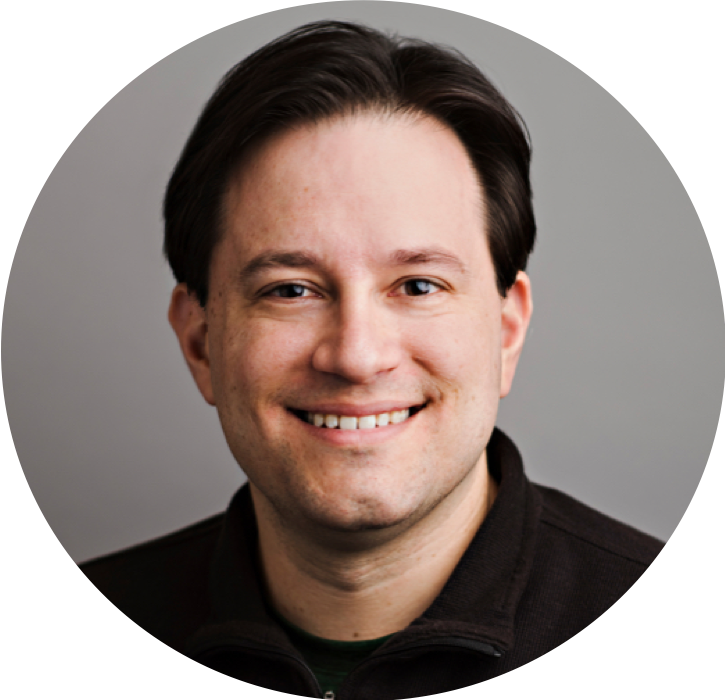 JD Dillon is one of the most prolific authors and speakers in workplace learning today. He has spent 20 years designing learning and performance strategies for respected global organizations, including The Walt Disney Company, Kaplan, Brambles, and AMC Theatres. JD is the founder of LearnGeek and Chief Learning Architect with Axonify.