For the first time in 5 years, I won't be attending this week's ASTD International Conference and Exposition. Between my plans to attend DevLearn in October, TechKnowledge in January, and Learning Solutions in March and the fact that ICE is back in Orlando in 2015, it was time to take a year off from the big show. But, that doesn't mean I'm not sad to miss out on great opportunities to connect with and expand my PLN and pick up a few new ideas and best practices along the way (so sad in fact that I'm purposefully using double negatives).
So, because I don't wanna feel left out, I made up my own theoretical session schedule! Beyond making me feel better, it will help guide my exploration of the backchannel all next week. Am I the only one who does this? How does my fake schedule compare to your real one if you are headed to Washington?
*Caveat – I didn't dig into this year's schedule nearly as much as I would have were I attending. Therefore, this list includes the sessions in each time period that most caught my attention, align to my interests, and/or include a presenter that I would like to see.
Sunday
11:15am – 12:00pm: Learning and the Innovating Organization (Mike Rognlien – Facebook, Claude Legrand – Ideaction)
12:00pm – 1:30pm: The Best Training is No Training (Marc Rosenberg)
2:00pm – 3:15pm: Brief is Beautiful: Unstoppable Drive Toward Bite-Size Learning (Stephen Meyer – Rapid Learning Institute)
3:45pm – 5:00pm: Leveraging the Latest in Brain Science to Deliver the Next Generation of E-Learning (Carol Leaman – Axonify, Alice Kim – The Rotman Research Institute)
Monday
8:00am – 9:30am: Arianna Huffington (Keynote)
11:30am – 12:30pm: Higher Education Networking Lunch
1:00pm – 2:30pm: Practical Usage of Social Media for Formal Learning (Dan Steer)
3:00pm – 4:15pm: Building a Culture that Supports Learning Innovation in Your Organization (Dana Alan Koch – Accenture, Orlando Gafford – W.W. Grainger)
4:30pm – 5:30pm: The Learning & Development Revolution We Need to Have (Clark Quinn – Quinnovation)

I just started reading Clark's book 'Revolutionize Learning & Development – Performance and Innovation Strategy for the Information Age.'
Tuesday
8:00am – 9:30am: General Stan McChrystal (Keynote)
10:00am – 11:30am: Engaging Employees Across the Generations by Using Social and Informal Learning (Halelly Azulay – TalentGrow LLC)
1:30pm – 2:45pm: Show Your Work: The New Knowledge Management (Jane Bozarth – State of NC)

I've already pre-ordered Jane's book on the same topic.

4:00pm – 5:00pm: The Virtual Manager (Kevin Sheridan)
Wednesday
8:30am – 9:45am: Social Media as an Organizational Ally: Effective Conflict Resolution Strategies (Mike Rognlien – Facebook, David Maxfield – VitalSmarts)
10:45am – 12:00pm: Reimagining Learning Through Design Thinking (Katarzyna Siedlecki and Amanda Chavez – Booz Allen Hamilton)
1:30pm – 2:45pm: SMEs Unleashed: Enabling Those with the Knowledge to Share (Vincent Lucey – ANCILE Solutions, Enid Crystal – BlackRock)
3:00pm – 4:00pm: Kevin Carroll (Keynote)
A Few Observations
The usual subjects for ICE conference topics for the past few years are back once again – social, mobile, informal. Social appears to be taking the lead overall as it begins to become embedded within other topics.
There is a noticeable increase in the number of sessions that discuss brain science and data, welcomed additions IMO.
I would have liked to see more sessions on user-generated content. I have a feeling this topic will be increasing in popularly alongside the usual suspects and brain science/data during the next year or two.
I want more future sessions dedicated to open, small group and panel discussion rather than just SME info-dumps (not always bad, but not the only viable option). To that end, I will be posting a few suggestions for improving the L&D conference experience next week!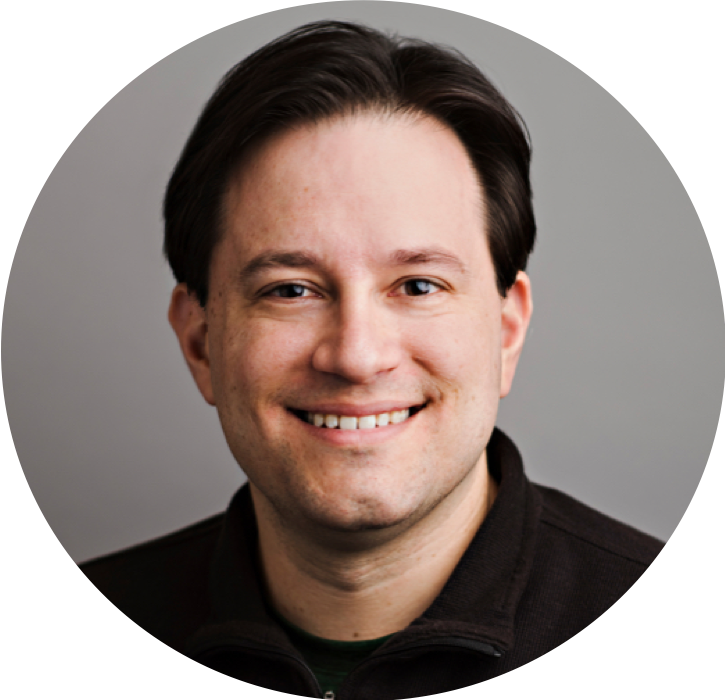 JD Dillon is one of the most prolific authors and speakers in workplace learning today. He has spent 20 years designing learning and performance strategies for respected global organizations, including The Walt Disney Company, Kaplan, Brambles, and AMC Theatres. JD is the founder of LearnGeek and Chief Learning Architect with Axonify.