If you're attending Learning Solutions 2014 (March 19 – 21), there's plenty of ways to spend every second of your time while in Orlando. Besides the concurrent and general sessions, you could visit the Expo, attend a presentation at one of the Learning Stages, network with industry peers, or play hooky and go park hopping across the Walt Disney World Resort. While I'd certainly enjoy the chance to spend some quality conversation time with everyone throughout the week, I am specifically interesting in how people are using their time on Wednesday at 4pm. That's when I'll be hosting my session 'Breaking Down Silos – How Social Learning Changed Everything at Kaplan.'
If you missed it, here's my session description from the conference agenda:
Rapid access to quality information is paramount to the success of any organization. However, many organizations have inhibited their own ability to benefit from their information by storing it in thousands of Word documents, PDFs, and PowerPoint decks across departmental SharePoint databases and network drives. In addition, many organizations do not have a strategy for transforming tacit knowledge from their best performers into useful, explicit information from which everyone can learn.

Participants in this case-study session will discuss the challenges learning and development professionals face in getting the right people the right information at the right time to perform their roles at high levels. You'll hear Kaplan's 18-month social learning story and learn how the organization applied social learning concepts to resolve popular performance challenges. You'll discover the most common obstacles learning professionals face when attempting to apply social technology, including budget limitations, legal questions, and IT restrictions. You'll learn how Kaplan overcame these problems and continues to realize noteworthy organizational and financial improvements thanks to social learning.
That sounds like an AMAZING way to spend 60 minutes at #LSCon, right? Just in case you need a little more convincing, here are 6 brief yet exciting reasons why you should hang out with me at 4pm on Wednesday …
#1 – It's a true story!
My session isn't based on theory. It's based on my practical experience introducing social technology in a corporate learning ecosystem to solve very really challenges. While I have derived theories and best practices that I will share from this experience, most of the 60-minutes will be about what really happened at Kaplan when we gave users a voice via social technology.
#2 – You'll get to talk too!
If you do decide to hang out with me on Wednesday, I'll want to know why! What interests you about my story? How are you using 'social learning' in your organization? What silos and barriers are getting in your way? Bring your own stories and share them as I share mine. At very least, we can Q and A it up for a good 10 to 15 minutes before you run to the Expo Welcome Reception.
#3 – I'm probably going to tell a few Disney jokes!
Most of my time with the Walt Disney World Resort was spent in operations and training leadership roles. However, I did try my hand at the attractions gig for a period of part-time Cast Memberdom. Yes, I was a skipper at the World Famous Jungle Cruise! Given that #LSCon is taking place on Walt Disney World Resort property, it's very likely that I will be inspired to reach back into the old bag of tricks and let a few classic jokes loose. For example, what does Snow White sing when she goes to get her photos developed? I guess you'll just have to come to my session to find out!
#4 – I don't have a book or product to sell!
While conference speakers are always barred from attempting to pitch their products or services during their sessions, many tend to circle conversations around something they will be selling later. Of course, every speaker wants you to walk away with a positive impression of their knowledge and abilities so that you may want to engage them further and perhaps conduct formal business. But, when there's a specific product required to make the objectives of their session come to life, the session can lose a lot of it's context and general relate-ability. That said, I don't have a book. I'm not aligned to a vendor. I don't sell anything (besides myself and my ideas). I just want to share what I've done and what I know (or at least I think I know) so I can help you find similar success. However, if you would like to buy a book about anything I may say, let me know, and I'll start writing!
#5 – This is just the start of the conversation!
You can only share so much in 60 minutes. That's where social technology will help us keep the conversation going AFTER #LSCon (see … eating the dog food and what not). I plan to expand on the ideas discussed in my session here in my blog. Follow me on Twitter (@JD_Dillon) so you can catch my new posts during the next few weeks and continue sharing your stories.
#6 – It's my first conference presentation … EVER!
While I've facilitated dozens of discussions on this topic within Kaplan, this is the first time I'm sharing our story outside the company. In fact, it's the first time I am speaking at an industry conference. Given that I'd like this presentation to be the first of many, come cheer me on and give me your feedback so I can get better for the next time (like maybe at DevLearn later this year)!
So … See you on Wednesday at 4pm? 🙂 JD
PS – If you miss me (for very good reasons of course) on Wednesday, you can also say hi during my Ecosystems panel 'Successes and Challenges in Building a Learning Ecosystem' (hosted by Marc Rosenberg) at 10:45am on Thursday or at #lrnchat Live! on Thursday night at 8:30pm in the hotel bar.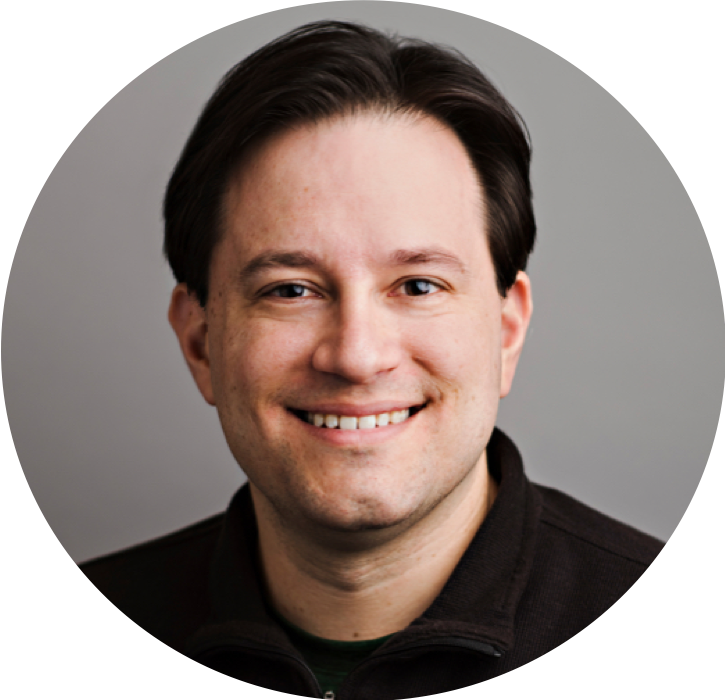 JD Dillon is one of the most prolific authors and speakers in workplace learning today. He has spent 20 years designing learning and performance strategies for respected global organizations, including The Walt Disney Company, Kaplan, Brambles, and AMC Theatres. JD is the founder of LearnGeek and Chief Learning Architect with Axonify.