Many conference participants provide online summaries, reviews, or shared notes about their specific experiences. They'll reflect on the concurrent sessions, keynotes, expo offerings, etc. I'm taking a slightly different route in my reflection on my participation at Learning Solutions and Ecosystem 2014 last week. Yes, I attended several very informative sessions. Yes, I struggled through and snuck out of a few very, very boring conversations. Yes, I was delighted to see that Douglas Merrill was wearing a t-shirt that said "sometimes I worry about zombies" during his keynote! However, rather than review the event from my perspective, I'd like to share the 6 big takeaways that have continuously circled around in my head for the past few days (as I continue to recuperate and delete copious amounts of unnecessary email).
---
The eLearning Guild is committed to growing the L&D professional community.
Every professional organization talks about their desire to foster a community of industry peers who can share their knowledge and experiences for the greater good. The eLearning Guild actually makes that happen. By no means am I a conference veteran, but I've been to enough events to know that the eLearning Guild does the community thing the best in L&D.
Specifically, LSCon is just the right size to allow people to time, energy, and opportunity to connect in meaningful ways and avoid the hustle and bustle of a larger conference. No shuttle buses. No running from session to session. Plenty of handshakes, "I know you from Twitter," and meaningful conversations. I will be interested to see how this sense of community extends into the larger DevLearn Conference when I attend it for the first time in October.
---

I can't have a conference without a backchannel.
I sent more than 400 tweets during LSCon (another post on that coming soon). Rather than take notes during sessions (other than a few random ideas), I share my thoughts via Twitter and participate in the ongoing backchannel conversation. I consistently find that I get more out of a session by exchanging ideas in real time with other participants while distilling my thoughts on the subject down to 140 characters. It also gives me an opportunity to connect with like-minded peers after the session to continue the discussion.
While Twitter is my primary backchannel tool, the centralized curation of conference resources (hat tip to David Kelly) means that I don't have to worry about chasing slide decks or other presenter materials. Everything is right there when I want it, and that allows me to relax during the event and focus on the things that matter … namely connecting with people that I don't have the chance to see in person very often.
I hope to see more L&D pros jumping into the online discussion before, during, and after events in the future. I'd also like to see more formal acknowledgement and leveraging of the backchannel in support of the event, something the Guild does very well. If I don't have a hashtag, I can't play! 🙁
---
A learning/performance ecosystem is an interesting but wildly undefined concept.
I split my time between LSCon and Ecosystem, a brand new conference experience that (by description) "is designed for senior-level professionals who need to understand technologies and how they can be combined to create a customized learning ecosystem that delivers training and support, drives learner engagement, leverages collaboration, and tracks performance across their organizations."
What does that mean? Most of the presenters weren't quite sure, and neither was I before I was invited to participate in a panel discussion with Mark Britz and Bob Mosher.  I found it refreshing for presenters, many of whom I have been listening to for years, to get in front of an audience and admit their lack of authority on the concept. Rather than pontificate on how we should create a healthy ecosystem, the sessions I experienced quickly turned into open dialogues about what it really means and practical challenges for getting there. On top of that, it was great to focus on the entire learning and performance picture and step away from the very topical (mobile, social, etc.) or skill-driven activities that tend to dominate conference sessions. I didn't walk away with any answers, but I do feel more capable of having the conversation within my organization to determine how we can foster a healthy performance ecosystem. I look forward to the evolution of this concept and what people have to say at next year's conference.
---
Most L&D salespeople are shockingly bad at their jobs.
I've developed a very effective "expo face." When I enter an expo hall, I can quickly get where I want to go without ever being stopped by an exhibitor. I look like I have a mission, and any attempts to speak to me will result in a Madden-like juke and/or head fake that will leave said salesperson in the dust.
That said, I do enjoy speaking with and learning from exhibitors, I just don't want to buy your stuff … at least right now. Most salespeople make that decision very easy for me. I am constantly amazed by the narrow product knowledge displayed by the vendor representatives sent to play at L&D events. OK, maybe they didn't send the A-Team. But they should at least be able to answer my cursory questions or have access to reference information from which they can find the necessary details. No, not so much. They also almost always feel the need to pigeon hole all of my organizational problems into a nice little puzzle that their product can easily solve. No, your LMS will not save the say. Then there are the ones that just sit behind their booths and text, which is super engaging.
My best exhibitor experiences by FAR are with folks who just say hello, listen to my questions, answer without a sales pitch, and show an honest interest in what I'm saying. Shout out to Kyle Morton from HapYak who I met at LSCon. After showing me how his product (interactive video) works, Kyle was cool enough to provide me with a list of vendors (none of which he works for) who provide video hosting and streaming services (my actual need). Even though I wasn't in the market for interactive video, HapYak will be the first (of very few) vendor email from LSCon to which I reply.
---
People LOVE pins!
I already knew this from my time with the Walt Disney World Resort. People spend MILLIONS each year on little pieces of tin with their favorite characters/attractions/ice cream bars/etc. Well done, merchandise person who came up with that one!
LSCon was the second conference I attended that appeared to benefit from the effective use of pins. At ASTD ICE in Dallas last year, Dan Steer make a little commotion by handing out his own L&D-themed pins with phrases like 'Learning Geek' (which I still have, of course). I don't know if the eLearning Guild was inspired by Dan, or if Dan was inspired by someone else who also inspired the Guild. Either way, the Twitter stream coming from the LSCon orientation was dominated by participants ranting about their desire to collect all of the official conference pins (again, with phrases like 'Learning Geek' and the conference hashtag). While swag is good and all, the Guild attempted to use their badges more strategically to facilitate peer-to-peer sharing. If you ran into a person with the same pin, you automatically had something to talk about. I'm not sure exactly how well that worked out for everyone, but I think it was a noteworthy effort worth expanding at future events.
Side note – yes, I collected a few pins last week. My favorite is the OFFICIAL Serious eLearning Manifesto pin! Thanks, Will Thalheimer!
---
We're all trying to solve the same problems, and it will require collaboration and sharing to find solutions.
I always walk away from conference events feeling better about my work. No, it's not because I think my stuff is better than your stuff. It's just great to be reminded that we are all moving in a similar direction and fighting the same battles in support of continued learning and performance improvement. We all face unique barriers and have varied resources, but we (meaning the L&D community) want the same thing. The only way to move the needle and improve corporate learning will be to share our growing knowledge and experiences through industry activities (live and online) and resources. The Serious eLearning Manifesto is a great example of what happens when the like-minded get together and shift from talking to acting without being prompted by anything other than a desire to help people learn and get better at what they do.
---
What did you think about LSCon and EcoCon? Did you participate in the backchannel? Do you like pins? Have you had similar takeaways from any recent L&D events?
5 BONUS TAKEAWAYS …
David Kelly does a wicked 5-minute stand-up routine on the history of the Internet (insert dial-up modem sound).
Chris Benz is hella tall!
Jane Bozarth is a sorceress.
People will participate very willingly when a free drink ticket is at stake.
David Glow carries a really long extension cord/power strip at conferences because he doesn't want to hog the wall outlets.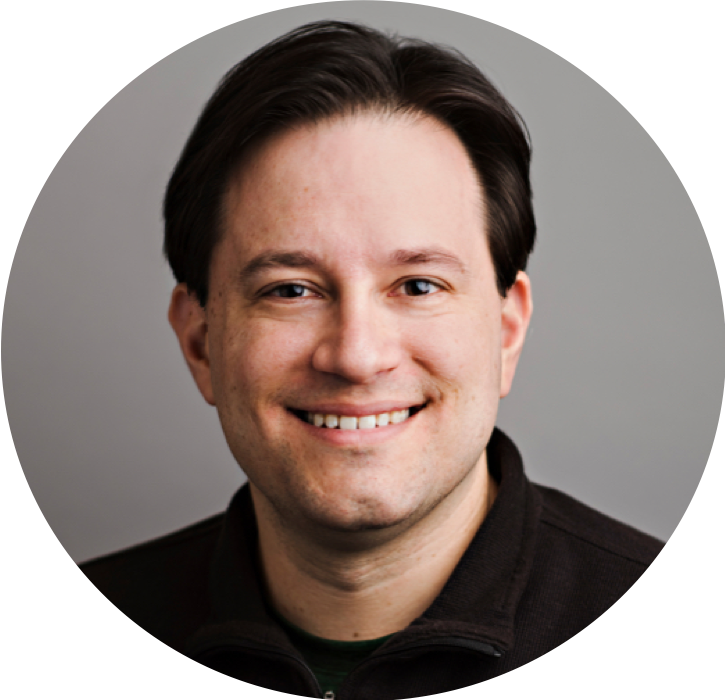 JD Dillon is one of the most prolific authors and speakers in workplace learning today. He has spent 20 years designing learning and performance strategies for respected global organizations, including The Walt Disney Company, Kaplan, Brambles, and AMC Theatres. JD is the founder of LearnGeek and Chief Learning Architect with Axonify.