Hi! I'm JD - founder of LearnGeek. I help organizations rethink how they enable their employees. My goal is to foster workplace equity by making sure every employee - regardless of role, location, background or tenure - has the support they need to do their best work today while building the skills and confidence they'll need to be successful tomorrow.
Over the past 20 years, I've worked with some of the world's most dynamic brands, including Disney, Kaplan, AMC and Axonify. Today, I'm the world's foremost expert on frontline learning and engagement as well as a prolific author and speaker in the global HR and L&D communities.
My research focuses on high-impact learning and enablement practices, including microlearning, knowledge sharing, ecosystem strategy, adaptive learning, digital integration, knowledge sharing and AI-powered solutions.
"JD simplifies the complex to make learning accessible to anyone who wants it."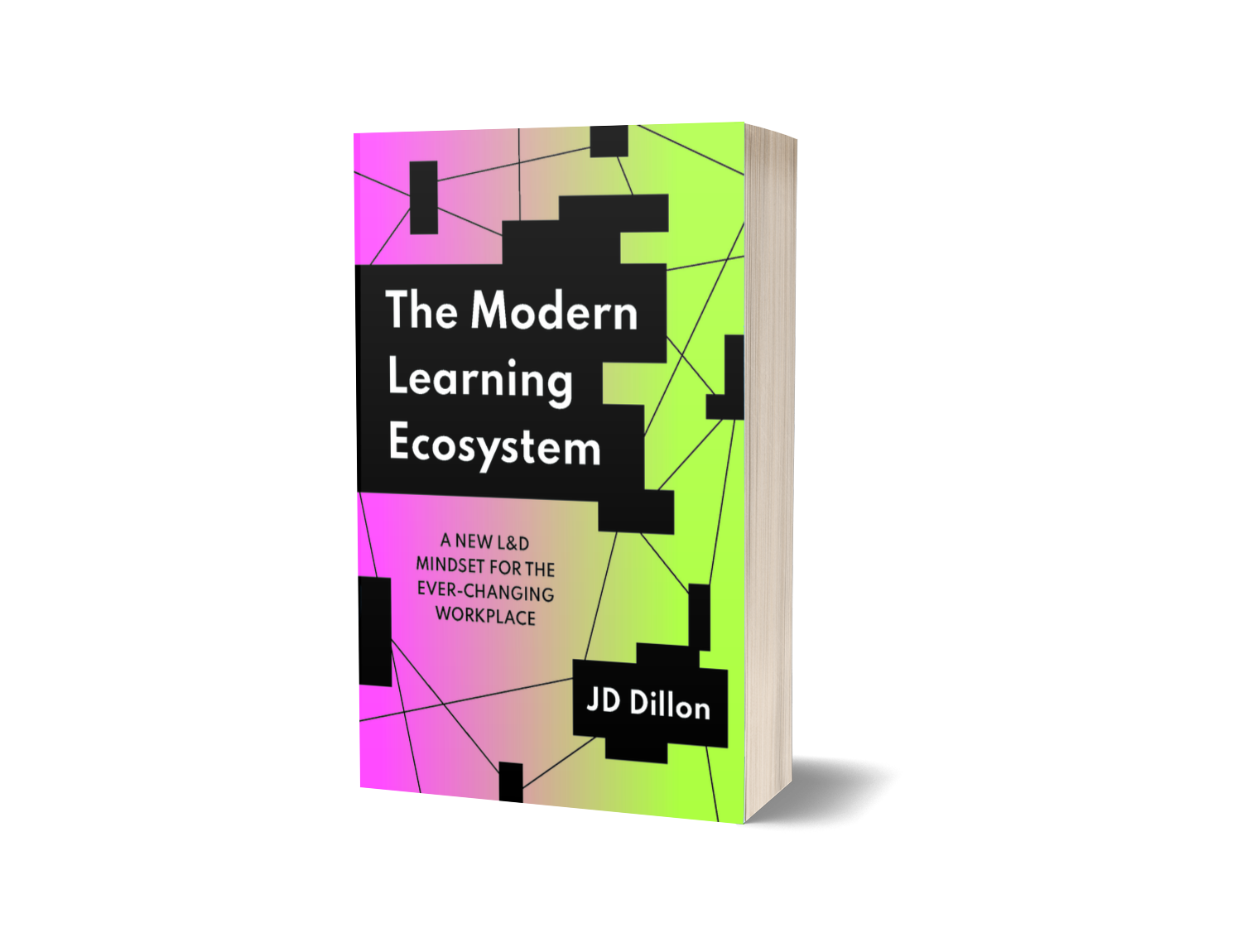 The Modern Learning Ecosystem - A New Mindset for the Ever-Changing Workplace is my practical, personal, humorous take on the role L&D must play in building disruption-ready organizations.
This isn't just another L&D book. This is my story - how I learned to help organizations navigate nonstop workplace change during my 20+ years in operations and talent development with companies like Disney, Kaplan, AMC and Axonify.
The Modern Learning Ecosystem is available now anywhere awesome business books are sold. Grab your copy today!
Subscribe to my newsletter.
ECOSYSTEM expands my practical, personal, humorous take on the modern workplace and how we can help people do their best work every day. Subscribe for real-world stories, proven practices and forward-thinking ideas.
"JD is a snarky oracle. He can uncover the truth of a situation in a unique and undeniable way."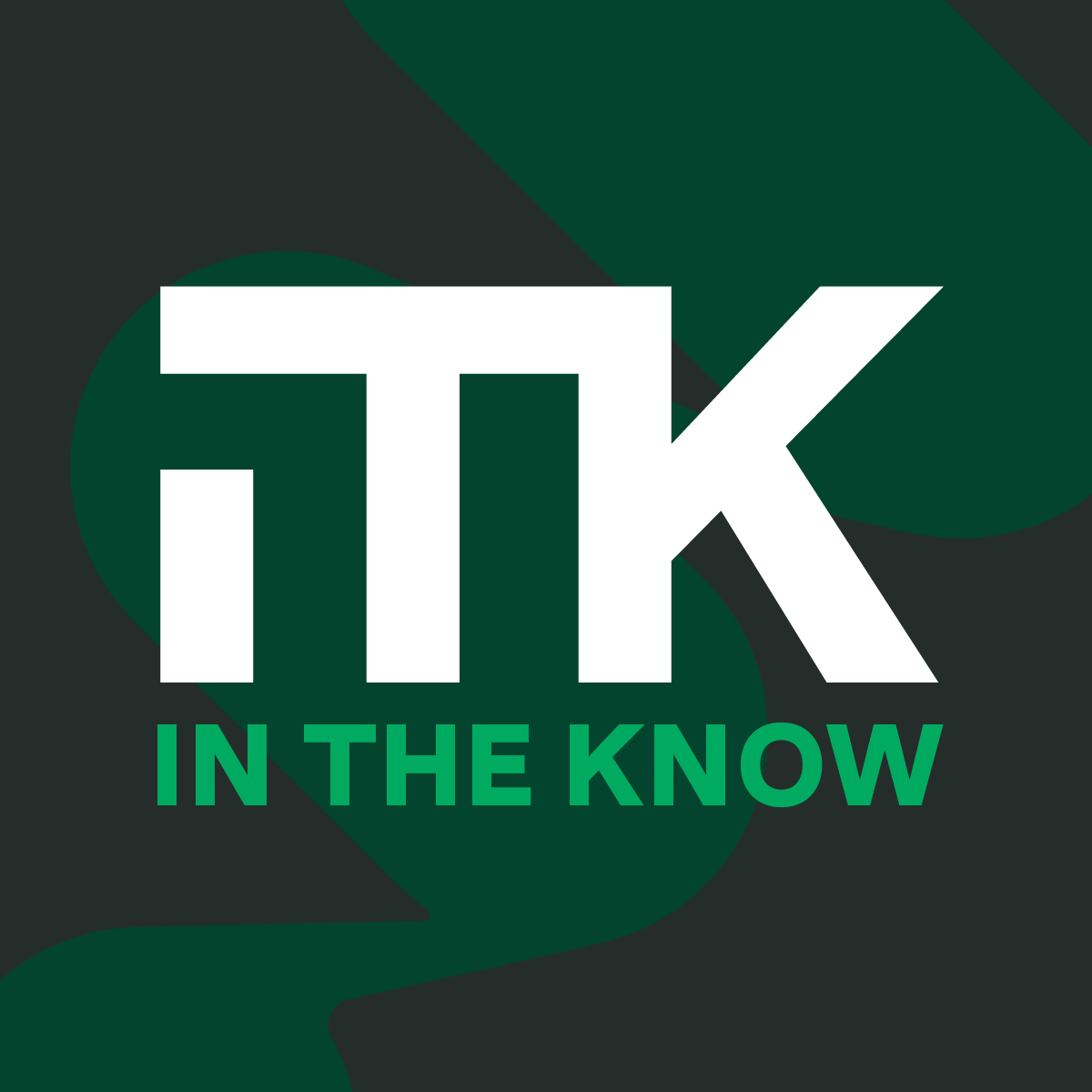 In The Know is my 25-minute LinkedIn Live show that explores the biggest topics impacting the workplace experience.
Join me every other Wednesday for insightful conversations with the smartest people in L&D, HR and EX. The show is shorter than your next meeting, half as long as that other webinar and a lot more fun!
Follow Axonify on LinkedIn for show announcements. Watch recorded episodes on YouTube or listen to the podcast on your favorite player app.
"In my 30 years in L&D, that was the best presentation of ideas I've ever seen."
Attend an upcoming session.
I deliver keynotes, education sessions and workshops to global audiences. Check out my full Event Schedule to see where I'll be sharing proven practices and real-world stories next.
"Legend! I think I've read almost everything of yours to be found online."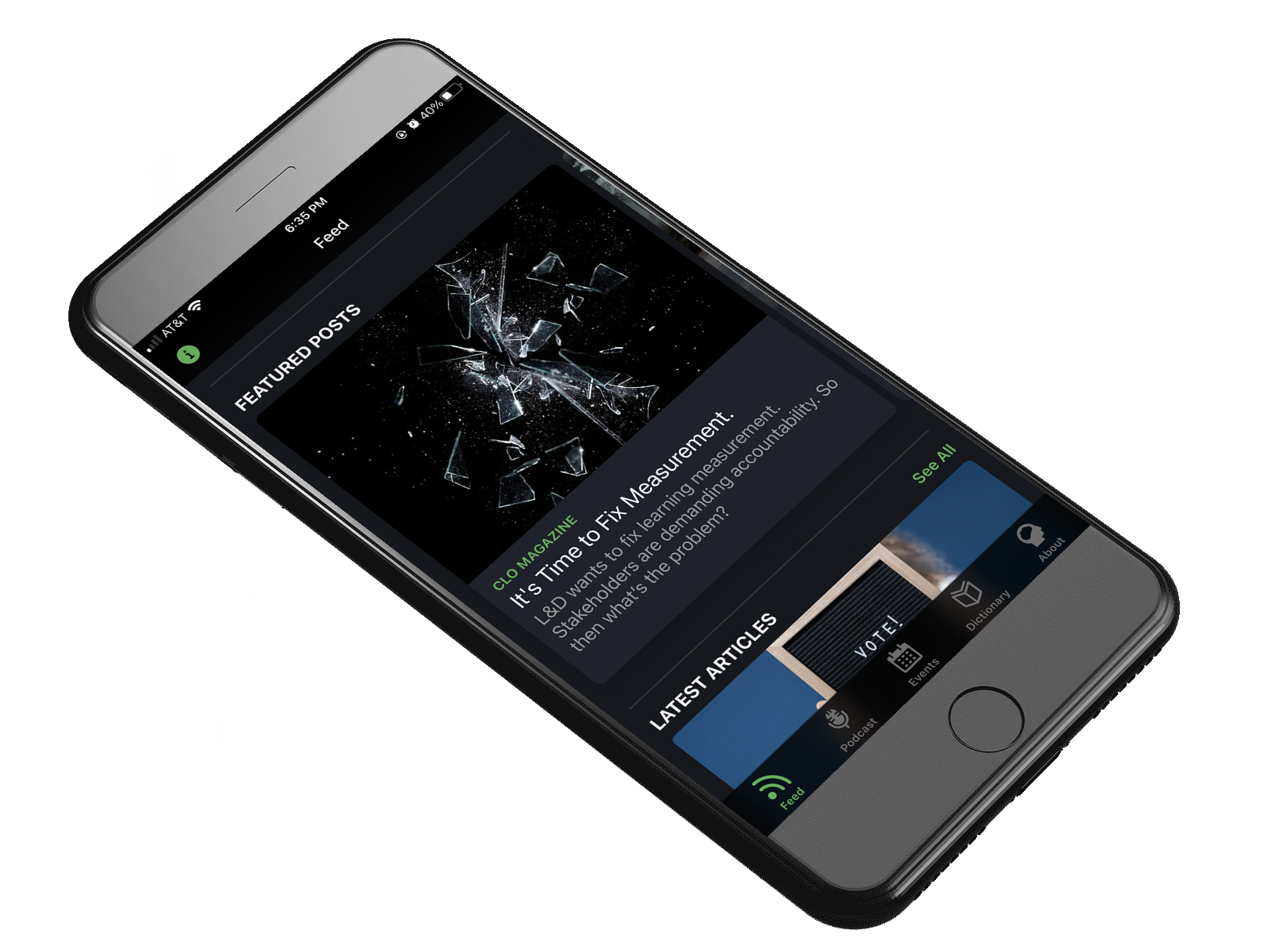 LearnGeek+ provides access to all of my digital content - right on your device home screen.
Read my latest articles and blog posts.
Binge watch past episodes of In The Know.
Browse my upcoming event calendar.
Listen to The 80 Percent podcast archive.
Reference my comprehensive L&D dictionary.
LearnGeek+ is the only place where you can find everything I share!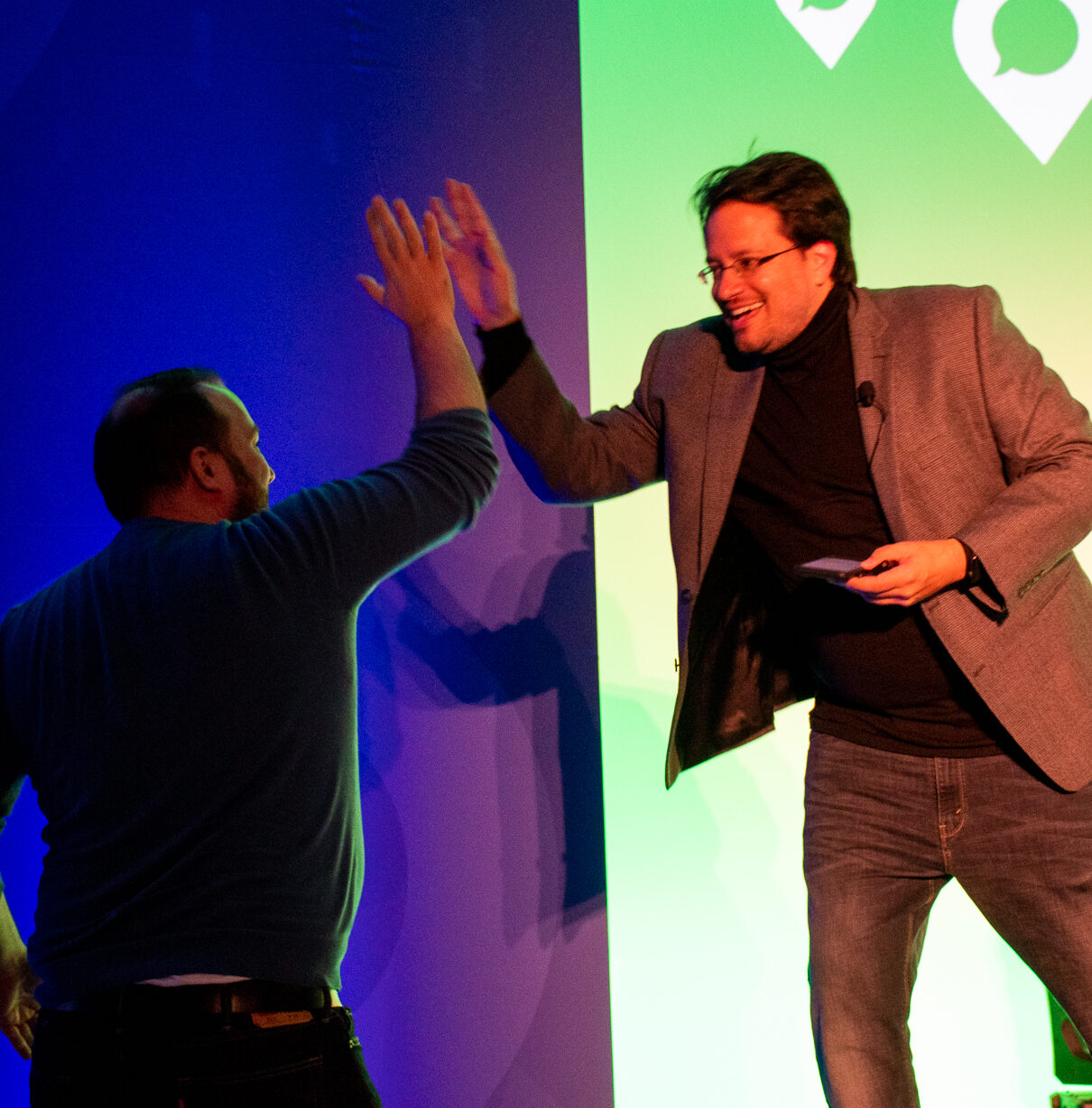 Get in touch to partner with me on an upcoming project or event.
Speaking

Schedule a LearnGeek presentation for your next event.

Advising

Collaborate with JD on your performance strategy.

Insights

Publish LearnGeek content to your channels.

Hosting

Engage your audience with activities hosted by JD.
I share LearnGeek insights through a variety of channels.