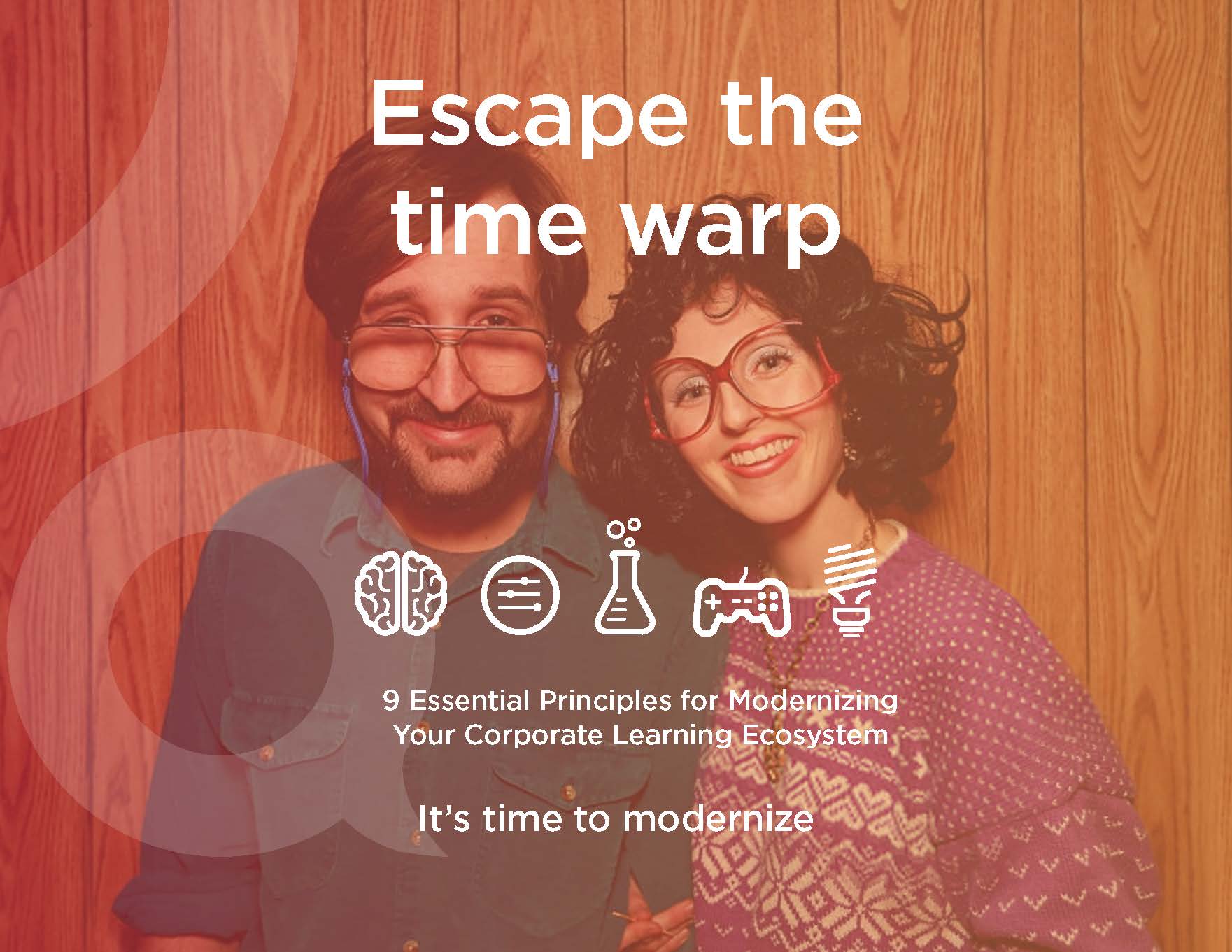 Keeping up with the times is vital in an ever-changing corporate world. Most organizations get this and have evolved. The weird part is that, in many cases, corporate training hasn't followed suit. It's been stuck in a time warp— using decades-old training methods like yawn-inducing classroom sessions, clunky learning management systems, and overflowing binders chock-full of obsolete information.
These out-dated methods simply don't work in a modern workplace! They don't engage employees. They don't help them retain information. They don't build their knowledge and expertise. They don't ensure they take the right actions on the job. They don't help to achieve business objectives. And they don't provide metrics for making proactive decisions.
I wrote the eBook 9 Essential Principles for Modernizing Your Corporate Learning Ecosystem to help L&D professionals get started with applying essential modern learning principles TODAY – regardless of organization, resources or circumstances.
The eBook includes …
A quick baseline assessment to help you determine your current status
Explanations and practical tips for each of the 9 principles to help you get to applying right away
Links to extra digital resources for each principle – some created by me but plenty from other L&D sources
I hope the eBook helps kickstart your L&D modernization efforts. Let me know what you think!